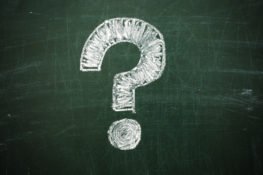 We began reaching out to Ford F250 and F350 diesel Super Duty owners over a year ago about emerging legal concerns surrounding their 2011-17 models. Testing done on vehicles while driving on the road showed emissions levels far higher than those produced in testing environments. And despite having plenty of time in the courts to have these claims dismissed, Ford is still facing major questions about its 2011-17 F250 and 350 diesel trucks. This should leave owners of these vehicles with plenty of their own questions about Ford's emission issues.
The same researchers that were instrumental in exposing Volkswagen's emissions issues found issues with Fiat Chrysler that resulted in significant governmental fines, a software patch to reduce the environmental impact and a resulting class action settlement. Now, it seems, Ford's emission issues are next. And things are moving forward at a rate that makes this a critical time for owners to pay attention to.
According to available evidence and allegations, Ford F250 and F350 Super Duty trucks are claimed to be upwards of 40x the government's permitted limits on NOx emissions. These numbers are comparable to the level of emissions for Volkswagen's troubled vehicle lineup that resulted in millions and even billions of dollars representing extreme penalties, fines, mandatory software patches, class action settlements, significant individual claims, jail sentences and more. Suffice to say that these Ford emission issues are translating into lawsuits against Ford, and with courts allowing conspiracy/fraud charges like RICO to proceed against the manufacturer, there is plenty for owners to be concerned about.
Our legal efforts for Ford Super Duty owners have resulted in thousands of phone calls and an ongoing client sign-up process that continues to this day. We represent owners who want to be in charge of their claim, and who do not want a class action settlement to control their rights. Just as we did for EcoDiesel owners earlier this year, we will file suit for truck owners who want to control their legal rights. Rather than being required to cut through fine print or jump through hoops required in the class action settlement opt-out process, our clients are able to be in charge of what offer they accept and what they ultimately want to do with their truck based upon any patch or buyback program offered.
By filing an individual claim before a class action settlement is announced, owners help ensure that their rights are being preserved by a law firm they know and can speak with. In some class actions, by filing a lawsuit before the settlement, there is no need to opt out of whatever eventual agreement is reached. It is important to keep in mind that filing a lawsuit and opting out of a settlement are not the same thing; the opt out is a signal to the court you plan to pursue other options than the class settlement. If a class settlement does require an opt out, our firm will walk you through the steps, ensure the paperwork is reviewed and timely filed, and help protect your claim as things move forward.
Ultimately, our belief is that every person impacted by a class action should fully understand that they have options beyond the class action settlement. Owners pursuing individual claims for Ford's emission issues can explore buybacks, "cash-and-keep," damages associated with performance problems caused by a patch and more. Where a class settlement dictates limits on how much money you can receive, an individually filed claim, outside of the class settlement, protects your right to pursue all the damages you deserve.
Don't wait any longer to see how we can help you manage this issue surrounding your truck! By taking action now, you can ensure that we have our eyes on the clock for your legal rights, while pursuing all the compensation you deserve. If this issue turns out to be like the Volkswagen matter, this emissions scandal could involve tens of thousands of dollars surrounding a major life investment. Every case is of course different, and there are no guarantees, but similarities with Volkswagen and Fiat Chrysler are already emerging, while the evidence is still unfolding.
Provide us the information we need to get your claim started by filling out our self-intake form any time of the day OR contact/call us at (844) 808-7529 today!
---
Important Notice: The preceding information represents the opinions and views of Stern Law, PLLC. Despite our opinions and views expressed above, and because every case is different, nothing here can or should be understood to represent a guarantee of success or that every owner will always do better by opting out and suing Ford directly.  Instead, the preceding information represents the opinions and views of Stern Law, PLLC that should be thoughtfully considered by you. Questions concerning the terms of any class action settlement can be directed to class counsel.