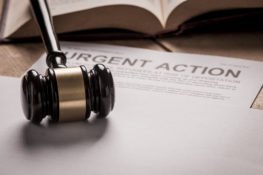 Ford's announcement of a governmental investigation, on top of other pending legal concerns, is a major problem for the manufacturer. The problems for Ford seem to be increasing at a critical time for the manufacturer. As its class action settlement involving the troubled DPS6 transmission remains under review for fairness, the company's efforts to stop another class action case due to alleged underreporting of emissions in the Super Duty truck lineup have now failed, and that case is also continuing. It is unclear whether Ford's February announcement that it was reviewing their own internal efforts related to emissions and fuel economy was related to these emissions claims, only that the process began after concerns were raised by Ford's own employees that had come forward. However, now a new, and perhaps related governmental investigation has begun and that has our firm and observers nationwide very concerned about Ford and its internal practices.
In late April, Ford acknowledged that it had brought in an independent third-party to review its processes after several employees bravely stepped forward  to sound the alarm regarding issues in the company's calculations of fuel economy and emissions. The announcement coincides with news that a governmental investigation had apparently begun earlier in the month into these same matters. Ford is working with the EPA in the matter and the investigation may reveal whether  Ford continued selling trucks misrepresented to be compliant with emissions and/or fuel efficiency requirements, and thereby deceived prospective purchasers and owners. The impact of these efforts could be significant to Ford and devastating to owners that may be stuck with a truck that 'underperforms' manufacturer representations regarding fuel efficiency and emissions, and carries a negative stigma that can impact re-sale value.
In this process, Ford will be under the microscope of a governmental investigation seeking to determine if these claimed discrepancies exist, how long they persisted, how many vehicles are impacted and, perhaps most importantly, what company executives were aware of and when. The sheer size of the scope of the investigation remains to be seen, but it seems fair to say that investigators won't be narrow in their approach given the severity of the allegations.
We are, of course, not claiming anyone at Ford is guilty of a crime and we await, just like everyone else, the results of the governmental investigation. The potential impact, though, on vehicle owners cannot be overstated. The problems outlined regarding calculation of fuel economy and understated emissions are not just tied to one specific vehicle line. Instead, they appear to be a potential company-wide issue, meaning vehicles such as the Ranger, already the subject of other pending litigation, could be impacted just as much as, perhaps, the Super Duty trucks already immersed in a class action lawsuit.
We are representing many Super Duty owners, concerned that the pending class action in the Super Duty case will not fully protect their rights versus an individual claim for emissions issues with their Super Duty truck. Historically we've found that our clients can often do better, even far better, with their own individual case brought against the manufacturer, seeking the full amount of the damages they're entitled to receive and where they have a say with an ability to control the amount and type of their award. In a class action, the class action attorneys determine that award which must be approved by the court, often without input from every owner in the class during negotiations with the manufacturer (which then pays the fee of the class action attorneys). Many owners find that disturbing, and we don't disagree.
It is also important to note that the issues involved in this governmental investigation are not just emissions specific but, also, tied to the represented fuel economy. The history of emissions scandals is rife with examples of manufacturers using shortcuts with emissions controls in order to achieve fuel economy they could not otherwise report. If Ford's vehicles failed to comply with governmental requirements regarding emissions control in order to achieve fuel economy numbers they still were not able to achieve, advertised or not, Ford may face serious consequences.  Any modification of the vehicle to correct these issues could be significant and may dramatically impact vehicle performance, as well as the re-sale value of these vehicles.
The existing class action lawsuit presents a cause for concern among Super Duty owners. FCA's EcoDiesel owners are currently facing their own dilemma about another "software patch" requirement to correct an emissions problem in their vehicles that could and has for many already impacted vehicle performance. This worry over a patch is not limited to FCA owners, though, as the history of emissions correction is full of examples of performance being negatively impacted by retroactive 'fixes' like this. That a governmental investigation now exists regarding Super Duty trucks means an increasing number of facts could emerge about Ford's business practices, especially surrounding emissions. The Federal Racketeering or RICO charges filed in the class action have expanded to suggest more than a mere error or simple omission may have occurred here. And if the Super Duty trucks are not in compliance with governmental requirements as alleged in the class action case, and require software modification that could impact vehicle performance and re-sale value, where does that leave you?
Just as we are helping EcoDiesel owners misled by FCA regarding emissions compliance that are facing software modification which could further harm their vehicles and re-sale value,  we are now helping Super Duty owners to better understand their legal rights in this process. Too often a class action settlement results in little to no meaningful compensation for those affected, while damages can pile up on owners that far exceed the 'payout.' For owners in states like California, where emissions upgrades can become mandatory due to state standards being higher than in other areas, it's critical to understand your rights before time runs out.
Because of these expanding issues, it's important that any owner of an F250 F350, or F450 Super Duty 6.7 Diesel vehicle become aware of how their legal rights, and how their vehicle could be impacted by any of these developments.
Have a 2011-17 F250, F350 or F450 Super Duty diesel truck and have questions? We are here to help you understand your rights – we just need to hear from you! Call (844) 808-7529 to speak with a team member today or schedule a call in order to learn more about our case and how we may be able to help!
---
Important Notice: The preceding information represents the opinions and views of Stern Law, PLLC. Despite our opinions and views expressed above, and because every case is different, nothing here can or should be understood to represent a guarantee of success or that every owner will always do better by opting out and suing Ford directly.  Instead, the preceding information represents the opinions and views of Stern Law, PLLC that should be thoughtfully considered by you. Questions concerning the terms of any class action settlement can be directed to class counsel.