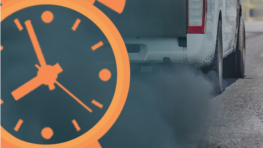 The news regularly reports on stories about a wide range of class action lawsuits that could impact your life. While many class action settlements due, for instance, to a billing issue or a grocery store purchase that wasn't exactly as advertised might only result in a check for a few dollars, an emission class action settlement can dramatically affect your life when the problem product is your truck. Ford owners must now pay particular attention to allegations regarding Super Duty emissions because of how a class action settlement can impact vehicle performance, resale value and more. The Court's recent decision in the Super Duty class action case to permit RICO charges to proceed against Ford is most definitely worth the attention of those who own these trucks – here's why:
First, what is a RICO charge? The simple explanation is that when a company or person faces RICO charges, they are being accused of working with others (conspiring) to commit fraud or profit from a deceptive act.  Generally, a RICO charge is used for situations where more than one person, group or company work together to hide their crime, and then profit from that crime. In the movies, the stern-faced district attorney would use RICO charges to make sure that all the people working with the mob are held accountable because they each played a small part in a bigger scheme. With an emissions case, that coordinated effort could involve the manufacturer (Ford) working with its parts supplier (Bosch) to allegedly hide the true NOx levels released by their trucks when tested by the government and when sold to unknowing purchasers like you.
Ford recently filed motions to dismiss the RICO charges filed against them. In its ruling against Ford, the Court not only permitted the RICO charges to proceed, it also decided that Ford will face even more scrutiny for the emissions affecting their trucks. While the presence of a defeat device intended to artificially understate emissions is considered to be the 'smoking gun' in cases like these, the Plaintiffs in the class action will now seemingly seek to prove Ford knew their trucks were not in compliance with federal emissions regulations and failed to act or disclose this problem to prospective purchasers and owners.
This last point is critical for the future of the case because, through discovery and our own evidence, we will seek to show Ford's key decision makers knew that the trucks emitted more NOx than is permitted under government regulations. This means, in our opinion, that an emission class action settlement would be almost inevitable if evidence exists that Ford was aware the trucks were not in compliance – and we believe that is now very likely.
It is important to understand a class action settlement almost always immediately includes all affected parties. That means once a deal is reached between the class action law firm and the manufacturer, and is approved by the court, there is only a limited amount of time before all of your legal rights related to the lawsuit are limited to the amount of any payment to class members in the class action case, however little it may be. Failing to respond to a postcard notice in the mail or an ad in USA Today could mean you are automatically included in the lawsuit, subject to the terms of the class action settlement, and that any rights you have for compensation are limited by that emission class action settlement. Say or do nothing? That means any deal reached by the class action law firm for your Super Duty's emissions issue is now your only option. Don't let that happen to you!
So what does that mean for you, or our firm? To be clear, we are not the class action law firm that's pursuing a class settlement impacting all owners the same. Instead, we are a law firm that proudly represents owners who do not want their legal rights determined by a class action law firm, or by attorneys who may be unfamiliar with their individual circumstances. Our job is to present the strongest case possible for our clients while allowing each of them to determine what they think is fair through their own individual case against Ford – unlike an emission class action settlement, no settlement at our firm will ever be accepted without your input and consent as a client of our firm.
The fact that the emission class action lawsuit is proceeding, the time to act and protect yourself is now. Don't risk failing to read the news about a class action settlement impacting your rights or potentially failing to timely file an opt out form. By contacting our firm and providing us the information we need to pursue a claim, we can protect your rights and potentially limit the amount of work you need to do to file a qualified claim. Your Super Duty truck cost you tens of thousands of dollars – be sure you're in charge of how the future of your claim is handled.
---
Important Notice: The preceding information represents the opinions and views of Stern Law, PLLC. Despite our opinions and views expressed above, and because every case is different, nothing here can or should be understood to represent a guarantee of success or that every owner will always do better by opting out and suing Ford directly.  Instead, the preceding information represents the opinions and views of Stern Law, PLLC that should be thoughtfully considered by you. Questions concerning the terms of any class action settlement can be directed to class counsel.