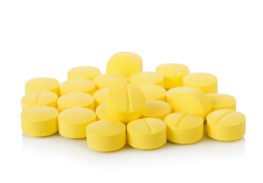 A new anticoagulant medication called Eliquis is believed to have dangerous, even deadly, side effects that patients may not know about. Anticoagulants are blood thinners, and these medications prevent the formation of blood clots in the body by interfering with the body's natural coagulation or clotting process. This is accomplished by blocking the enzyme Factor Xa and thereby preventing the formation of thrombin. Eliquis is the most recent anticoagulant to obtain approval from the Food and Drug Administration: Pradaxa received approval in 2010, Xarelto received approval in 2011, and Eliquis was approved by the FDA in 2012.
The proliferation of new anticoagulant drugs is due to concerns over the use of warfarin, which used to be a widely-used anticoagulant. However, a patient who is taking warfarin needs to be carefully monitored, and warfarin is easily available (meaning it is not as financially-lucrative of a drug as other, newer drugs might be).
Dangerous Side Effects of Eliquis
Anticoagulants carry with them the risk that patients will experience uncontrollable bleeding episodes. If a patient is taking warfarin, the solution (or "antidote") to be administered during such as time is Vitamin K. However, there is no similar antidote to use in the event a patient taking Eliquis (or Pradaxa or Xaralto) begins to bleed uncontrollably. This risk of uncontrollable bleeding is even higher for people taking Eliquis and aspirin or nonsteroidal anti-inflammatory drugs, or NSAIDs.
In addition to episodes of uncontrollable bleeding that can result in death, users of Eliquis may also experience:
Bruising and rashes;
Internal bleeding;
Hemorrhaging of the brain.
The manufacturers of Eliquis, Pfizer and Bristol-Myers Squibb, have been accused by injured patients or the surviving family members of deceased patients of deliberately concealing information about the dangers of Eliquis from the patients and their doctors. Had these injured parties known that there was no antidote for Eliquis and that an uncontrolled bleeding event could therefore not be stopped.
Eliquis Injury Lawsuits and Other Legal Action
Lawsuits have been filed against the manufacturers of all three anticoagulants (Xaralto, Pradaxa, and Eliquis). The majority of these lawsuits allege that the drug manufacturers of each of these three anticoagulants failed to make known to potential patients the dangers of these drugs – especially the risk of uncontrollable bleeding for which there is no known antidote. Many of these lawsuits are still pending and awaiting resolution.
Patients injured by Eliquis or the surviving family members of a deceased patient who was taking Eliquis before dying from an uncontrolled bleeding event may have their own cause of action against the drug manufacturer.
Drug liability suits can be difficult to prove and win: however, success may be had if the injured party or surviving family member can show the following:
The drug in question caused the patient and/or his family to suffer some loss. For patients who survive their stint of using Eliquis would likely have incurred additional hospital costs and prescription drug costs (along with lost wages and other losses, perhaps) that he or she would not otherwise have needed to incur. For patients who died, the surviving family member's loss is the loss of the companionship of the decedent along with funeral costs, burial costs, and other similar expenses.
The drug was defective (in the legal sense of the word). A product can be defective if it causes injuries to others when it is being used as directed, or it can be defective because the box bears no warning to alert consumers about the dangerous nature of the drug.
Drug manufacturers do not need to produce a drug without any side effects (such a feat may truly be impossible); however, the manufacturer should warn others about its drugs side effects and potential dangers. When the manufacturer does not take this simple action, it may increase profits temporarily but it puts lives in jeopardy. Patients are unable to make informed decisions about their own care and treatment and can unwittingly put themselves at risk of serious injuries or deaths.
Contact Stern Law, PLLC Right Away if You Have Been Injured by Eliquis
If you or a loved one suffered from an uncontrolled bleeding event after taking Eliquis, or if you or your loved one suffered a similar side effect like brain hemorrhages, it is important you speak with an experienced dangerous drug attorney right away. You may have legal rights that enable you to pursue a claim for compensation against Eliquis's manufacturers, but you must act quickly in order to preserve this ability.
At Stern Law, PLLC, we are passionate about helping those injured by dangerous drugs recover the compensation they need to repair the harm done by the dangerous drug and to move forward with their lives. Call our firm at (844) 808-7529 today to discuss your Eliquis injury case.