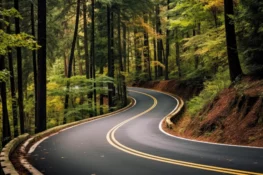 Ford transmission problems are not a new thing. For over a decade, many of the manufacturer's most popular cars have been plagued with transmission issues. Because the Ford DPS6 PowerShift experiment resulted in a largely unhelpful class action settlement that limited millions of current and former owners' rights, most owners failed to receive any significant benefits. Stern Law has already helped DPS6 equipped Ford Focus and Fiesta owners with their legal options by pursuing individual claims on their behalf. We are similarly assisting current and former Ford Fusion and Escape owners with individual representation in connection with the defective 6F35 transmission. That brings our firm here, to assist with Ford Escape transmission claims.
The Ford Escape is a popular vehicle that is common on nationwide roadways. The vehicle is marketed as an SUV (Sports Utility Vehicle) but relies specifically on the same transmission that is used in the Ford Fusion. That vehicle, which has since been "retired" by Ford due to "dwindling sales," operates using a 6F35 transmission, a complex platform different than a traditional automatic transmission that can have a wide range of issues. This effort to reuse a transmission across very different vehicle models is not new; a wide range of Nissan transmission problems seem to be related to the manufacturer's goal of 'one part fits all' production to cut costs but ultimately fail the consumer. However, this disturbing cost cutting trend in auto manufacturing does not make ignoring consumer issues acceptable.
Stern Law has spent the better part of the last decade pursuing two goals that make us uniquely qualified to assist with Ford Escape transmission claims:
Ensuring the public has readily available information and informed options about their rights when facing a class action case for a vehicle they either own or owned in order to make the best decision regarding their legal options; and
Holding manufacturers accountable for decisions made in board rooms and upper engineering meetings where, unfortunately, manufacturers have all too often sought to reduce costs in a way that negatively impacts owners.
Our focus on those goals has earned us national headlines but also has created unique and incredibly important options for clients who would have, in almost all cases, had almost none. All too often, now, class action settlements are presented as a 'fix' for consumers when, in actuality, they result in limited/no benefit to the members and an outright legal shield for the manufacturer who faces no additional legal liability once the class action settlement is approved. While the Ford Escape (and Ford Fusion) are not subject to a class action case yet, the fact pattern here closely mirrors the transmission cases we have handled for thousands of owners and our determination to seek fair compensation for clients.
Examples of Ford Escape transmission problems include:
Shuddering
Outright failure/inability to operate
Gear lockout
Intermittent inability to accelerate
Failure to upshift (long-term ability to go over, for example, 55 MPH at any point)
Lurching/surging forward during acceleration
Sounds and/or vibrations during gear shifts
Non-responsive/sluggish response when attempting to accelerate
And more
Each of these is a clear sign of transmission trouble. And yet, all too often, owners will bring their vehicle into a Ford dealership for service/inspection, especially under warranty, and find out that the problem "could not be replicated." This was a common refrain when those experiencing problems with the PowerShift transmission brought their vehicle in for repair.  While service technicians may claim that is simply 'how these vehicles operate,' or 'normally preforms, this does not mean the transmission is a functional transmission that simply performs oddly, but instead, a potential sign of a bad transmission. Ford Escape transmission problems are simply too common to be ignored, and this widespread problem is being addressed by our firm that's pursuing individual cases for our deserving clients.
Have you owned, either currently or previously, a Ford Escape equipped with the 6F35 transmission? We're here to help. Please contact us today to explore your legal options and find out more about Stern Law's experience in transmission claims, especially against Ford, and more!