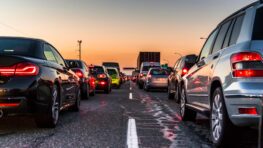 When it comes to class action settlements, opinions differ on their value and merit. Is a manufacturer actually benefiting by paying millions in such settlements and attorney fees with limited value being provided to owners because of their larger liability, or is something better than the potential that existed before the settlement? For Nissan, their CVT transmission woes have been going on for years – and yet another lawsuit alleging defects in the problematic transmission has been filed. How those affected will react to another class action settlement remains to be seen but those who have or had owned one of these vehicles will need to keep a close eye on the proceedings.
Lawsuits against Nissan for their CVT transmission date back for years. The 2013-2014 model year Pathfinder lawsuit was an isolated Nissan CVT transmission class action case that went largely unnoticed because of the limited number of people it impacted. Following that case  and years later, however, was another Nissan CVT transmission class action matter that went far wider and involved far more vehicles and owners subject to its terms. It was that case, impacting millions of Sentra, Altima, Versa, Versa Note, and Juke current and former owners, that placed issues with the Nissan CVT transmission in the spotlight. It also, however, was a class action settlement that left too many without a satisfactory result to a major legal liability Nissan was able to avoid. The third highly significant Nissan CVT transmission class action case, this time involving the Rogue and expanding upon the model years of the previous Pathfinder case, demonstrated a trend. That trend continues now with a recently filed class action case that addresses new model years for many of the same troubled Nissan CVT equipped vehicles.
A class action law firm has recently filed a lawsuit on behalf of current and former owners of the following vehicles, alleging the problematic CVT transmission is defective and demanding relief:
2017-18 Nissan Altima
2018-19 Nissan Sentra
2018-19 Nissan Versa
2018-19 Nissan Versa Note
While it is both important and 'good' that Nissan is being held accountable, it would be troubling for many current and former owners of these vehicles if the settlement terms remained the same as in previous Nissan CVT transmission class action settlements. In those cases, referenced above, simple warranty extensions with selective reimbursement of transmission repairs performed during that warranty extension providing any potential value. This ignored non-reimbursed repair costs and loss of resale or trade-in value caused by the defective transmission. The programs also featured a somewhat confusing $1000 voucher towards a new Nissan vehicle for those willing to trust the manufacturer with another expensive purchase. Ultimately, capping of warranty extension coverage at 84k miles/84 months from original purchase date seems both arbitrary and unhelpful for so many owners. With failures for many occurring at 90k miles or above, such settlements provide nothing to offset the expensive troubles, often involving thousands of dollars, these transmissions have caused owners and former owners.
Stern Law has helped thousands of individuals who felt class actions such as those described above did not meet their needs. In pursuing individual claims, these current and former owners of Nissan vehicles have been able to go beyond warranty or reimbursement provisions that offered no value and seek all the compensation they deserve by opting out to pursue their own individual claims.
It remains to be seen what settlement will now emerge from the class action case recently filed which includes the Altima, Sentra, Versa, and Versa Note. However, we are hopeful class counsel will discover a new way to address the matter that is more extensive, and valuable, to the thousands negatively impacted by these well established CVT transmission failures. In the event a class settlement in the above matter once again fails to provide the value we believe current and former owners deserve, we will take steps to assist those seeking to avoid the class settlement and submit an opt out to pursue their claims for everything they deserve.  Only then, when a person has opted out of a class action that automatically includes them, can they pursue an individual claim through our firm or another.
For more information on our firm, our work in Nissan transmission defect cases, or to start a claim, you can call us at (844) 808-7529 or click here to provide us the details needed to get started.
Important Notice: The preceding information represents the opinions and views of Stern Law, PLLC. Despite our opinions and views expressed above, and because every case is different, nothing here can or should be understood to represent a guarantee of success or that every owner will always do better by opting out and suing Nissan directly. Instead, the preceding information represents the opinions and views of Stern Law, PLLC, that should be thoughtfully considered by you. Questions concerning the complaint behind the Nissan CVT class action described above, intended goals of the litigation and more should be directed to the class action law firm, whose information is included on the complaint available here.