Zantac Lawsuit Information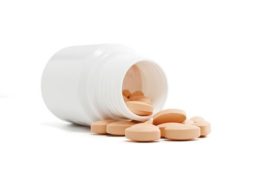 Were you diagnosed with cancer? Did you take the heartburn medication Zantac? If so, the experienced defective drug attorneys of Stern Law want to hear from you right away for a potential Zantac lawsuit claim.
Zantac has been found to have high levels of the cancer-causing chemical, NDMA. As of April 1, 2020, the U.S. Food and Drug Administration (FDA) requested that manufacturers pull all prescription and over-the-counter antacid and antihistamine Ranitidine (as the drug is known in its generic form) drugs from the market right away.
Millions of people took Zantac and generic versions of the drug, and the possibility that they could develop cancer as a result is unacceptable. Our attorneys firmly believe that the drug's manufacturer should be held accountable for putting the pursuit of profits above the safety of consumers. If you developed cancer as a result of taking Zantac, we have the skills, experience, and resources to help you get the compensation and justice you deserve.
There is no fee to speak with us and we'll represent you on a contingency-fee basis. This means that you won't pay us anything until we secure money for you. Call us at 844-808-7529 or reach out online right now to talk to one of our knowledgeable attorneys.
What is Zantac?
Zantac belongs to the drug class histamine H2-receptor antagonists and is effective at decreasing the amount of acid in the stomach. The most common use is to treat acid reflux and heartburn. It's available over the counter and by prescription.
Many studies have shown that the dangerous NDMA levels in Zantac cause various forms of cancer. Sanofi and Boehringer Ingelheim, pharmaceutical companies that make the drug, are facing legal action for allegedly knowing about the dangerous reactions and concealing them.
Zantac and the Risks of Cancer
In September 2019, the FDA began investigating the link between Zantac and cancer. After testing 150 tablets, they found NDMA levels 3,000 times greater than the daily intake limit.
After those discoveries, retailers began pulling Zantac off their shelves. Generic drug companies, such as Sandoz and GlaxoSmithKline, also recalled their generic version of the heartburn drug, ranitidine hydrochloride. Additionally, a month after the FDA's studies, Sanofi decided to issue a recall throughout the United States and Canada.
According to news outlets, four countries issued warnings about the dangers and began their own investigations. An additional 22 counties recalled, banned, or stopped the shipping of ranitidine HCL.
On April 1, 2020, the FDA requested that all prescription and over-the-counter Ranitidine drugs be pulled from shelves, according to CNN and other outlets. An ongoing investigation determined that levels of N-nitrosodimethylamine or NDMA, a contaminant and known human carcinogen increase over time when stored at specific temperatures.
Due to disruptions caused by the current COVID-19 coronavirus pandemic, the FDA has recommended that consumers not take their ranitidine drugs to "take-back" locations, and instead follow the disposal instructions in the packaging insert.
Side Effects of Zantac
Some users of the drug have reportedly developed different types of cancers, including:
Bladder
Esophageal
Colorectal
Intestinal
Liver
Kidney
Lung
Ovarian
Stomach
Pancreatic
Prostate
Testicular
Uterine
Thyroid
How You Can Hold the Drug Company Accountable
There's a statute of limitations to follow if you want to take legal action against the makers of Zantac. The statute is three years, which means you only have three years from the date of your cancer diagnosis to pursue legal action.
It's important to prove negligence on the part of the manufacturers. The five elements of negligence include the following:
Duty: The defendant owed you a reasonable duty of care;
Breach of duty: The defendant breached that duty;
Cause in fact: You wouldn't have gotten cancer if not for the failure to meet the duty;
Proximate cause: The failure, and nothing else, caused your cancer or other side effects; and
Damages: You developed cancer and suffered losses as a result.
The most important evidence you'll need to produce in your Zantac lawsuit are documents showing you took Zantac, received a cancer diagnosis, and required medical treatment. To prove your form of cancer developed because of the drug you took as opposed to any other reason, you must obtain the following:
Copies of medical records related to your cancer diagnosis and treatment
Pharmacy records, receipts, pill bottles proving you took Zantac over a period of time
Documentation and correspondence regarding time away from work
Witness statements of those who saw how cancer affected your daily life
Liability: If you base your lawsuit on liability, you have to prove the manufacturer did something wrong. To establish that, you'll need to show the following circumstances:
A defect existed that made the product dangerous;
After you purchased the product, you or someone else didn't alter it in any way;
You used it as intended;
You sustained an injury while using the product; and
You suffered compensable physical or psychological damage.
Breach of Warranty: An additional option for filing a lawsuit is alleging a breach of warranty. A warranty is an explicit or implicit promise a party makes to you. If the drug makers didn't uphold the warranty, you could pursue compensation. Explicit warranties are marketing efforts, advertisements, and written statements. An implicit warranty is a promise to the consumer that wasn't in writing. For example, merchantability and fitness are implicit warranties.
Compensation in a Zantac Lawsuit
If you decide to pursue a lawsuit against the makers of Zantac, you could potentially cover your past and future losses. Compensatory damages are the total costs and suffering resulting from an injury or illness. Compensatory damages fall under two categories: economic and noneconomic.
You could potentially claim the following damages in a Zantac lawsuit:
Medical bills, past and future
Lost wages and loss of future earnings
Pain and suffering
Physical impairment
Loss of companionship
Loss of consortium
How Stern Law Can Help You File a Zantac Lawsuit
Filing a lawsuit is complicated for those who are unfamiliar with the process. There are strict deadlines you have to adhere to and evidence you need to collect to prove your claim.
When you hire us, you can rest easier knowing that you have an experienced legal team on your side. The pharmaceutical company will have a team of lawyers on its side, working to minimize the amount the company will have to pay victims, so you'll need an attorney who knows how to negotiate or litigate to get you the maximum compensation possible.
We have the skills and resources to locate key evidence that proves your cancer developed because of your Zantac regimen. Our team is standing by to discuss your situation and your rights during a free consultation.
Speak with a Zantac Lawsuit Attorney Today
If you took Zantac and developed cancer, you might quality as a plaintiff in a mass tort lawsuit. Individuals have come together to pursue legal action against the drug manufacturers and fight for the compensation they rightfully deserve.
At Stern Law, we believe in seeking justice for our clients. We understand the hardships you had to endure as a result of your cancer diagnosis. Discovering that a drug potentially caused your disease is devastating and unfair. We aim to ensure you can hold those responsible for their careless and despicable actions.
We're available 24/7 to discuss your case and let you know what your legal options are. We'll provide the advice you need to determine the best decision for moving forward. Our attorneys dedicate their time and attention to each individual client to resolve their cases favorably.
If you want to schedule an appointment to learn how we can help you in your Zantac lawsuit, contact us through our website or call us at 844-808-7529 today.