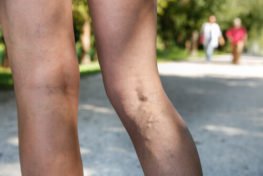 IVC Filters Lawyer Pursuing Legal Claims on behalf of Recipients of Retrievable IVC Filters Experiencing Serious Complications
Our defective medical products attorney has created this resource to provide information about scientific studies, lawsuits, and FDA regulatory actions to former recipients of IVC filters who have suffered a serious complication. Retrievable inferior vena cava filters (IVCs) are implanted by surgeons in the veins of patients who cannot take anticoagulants (blood thinners) to preempt blood clots like pulmonary emboli and deep vein thrombosis. These filters are designed to capture the clot, allowing it to dissolve over time.
The medical devices frequently are implanted in patients who experience a pulmonary embolus, deep vein thrombosis, recent or planned surgery, lack of mobility, or serious trauma.
However, the FDA has received hundreds of adverse reports about IVC filters that indicate serious complications, such as the puncture of organs and blood vessels, filter failure, and migration of filters to other areas of the body.
If you have experienced serious complications related to a retrievable IVC filter, our dedicated and compassionate defective device lawyer is evaluating and accepting legal claims against manufacturers of faulty IVC filters. Our attorney provides the resources, experience, and expertise of a large firm with the emphasis on communication and customer service typically associated with a smaller firm.
We care about our clients and their families, and the client experience provided by our lawyers and staff make it obvious that we care. If you have experienced serious complications related to implantation of an IVC filter, we invite you to talk to one of our experienced IVC filter lawyer at Stern Law, PLLC by calling us at 1-844-808-7529, so we can explain your options and evaluate your right to financial compensation.
Inferior Vena Cava Filter Complications & Adverse Effects
IVC filters are cage-like devices that are implanted in large veins of the abdomen in patients at-risk for developing dangerous blood clots, and patients diagnosed with deep vein thrombosis (DVT). The filter is intended to entrap blood clots and allow the clots to dissolve so that they do not reach the lungs or heart and cause a potentially life-threatening complication. Because the FDA has received hundreds of adverse incident reports involving complication and side effects involving IVC filters, the agency has recommended the devices be removed as soon as the blood clot threat has passed.
Our defective IVC filter lawyers represent victims of this defective medical device who have suffered serious complications that include:
Filter migration
Clogging of the filter obstructing blood flow to the lungs
Device erosion
Multiple surgical procedures to remove filter because of problems
Tilting of the IV filter
Impaired respiration
Fracturing of the filter
Need for permanent implantation because the filter cannot be removed
Perforation of the inferior vena cava, lungs, heart, other organs, or veins
Pulmonary embolisms
Cardiac arrest (heart attack)
Stroke
Death
FDA Issues Safety Alert Regarding Complications Linked to IVC Filters
The FDA issued a safety alert in 2010 warning physicians and patients of the risks associated with allowing IVC filters to remain implanted after the threat of blood clots and pulmonary embolisms disappear. The federal safety agency has received over 5,000 adverse event reports over a five-year period.
Scientific Research Indicating Complications & Side Effects of Retrievable IVC Filters
Scientific evidence from the medical community suggests that use of IVC filters might pose the risk of significant complications and adverse effects, especially in light of limited medical benefits provided by the devices. Studies supporting this view include:
JAMA Internal Medicine (2013): The JAMA Internal Medicine journal published an article indicating that the benefits offered from IVC filters were "thin" based on a study conducted as early as 1998. While the study found that the filters reduce pulmonary emboli twelve days after placement (1 percent rather than 4.8 percent), the device was associated with a ten percent relative increase in recurrent DVTs at the two-year point. The article also pointed out that IVC filters left in for five years might be prone to fracture as much as forty percent of the time.
Boston Medical Center Patient Study: A more recent study also reported in JAMA Internal Medicine that involved the review of 952 IVC filter patient charts at Boston Medical Center produced some concerning findings:
5 percent of patients suffered pulmonary embolisms (25 patients).
A mere 8.5 percent of patients had their IVC filter removed (58 patients).
Ten patients experienced serious complications, including filter fractures, embolization, IVC perforation, and filter migration. (Researchers speculated the incidence was likely much higher than could be documented with the methodology used in the study).
Eight percent of patients suffered DVTs with the IVC implant in place (74 patients).
JAMA (2015): A recent study published in JAMA concluded that IVC filters were less effective than anticoagulants (blood thinners) at preventing pulmonary embolisms. Patients implanted with the filters were twice as likely to have blood clots travel to the lungs as those treated with anticoagulants.
IVC Filter Claims That Our Defective Medical Device Lawyers Handle
Although retrievable IVC filters are only designed to be implanted for a limited duration, they frequently are implanted by surgeons during emergency room visits who never see the patient again after the procedure. Because the medical devices often are implanted under these circumstances, they frequently are left in place for a far longer period than necessary. When the device is not removed as intended, IVC filters have a high risk of fracturing and causing other side effects.
Our defective medical device attorneys are reviewing potential legal claims related to complications from many IVC filter devices that include:
Braun Vena Tech Filters
Recovery Nitinol Filter
ALN Implants Recoverable ALN Filter
Bard IVC Filters/Bard Recovery Filter
Cook Medical Gunther Tulip Filter
Bard G2 Filter/Bard G2 Express Filter
Gunther Basket Filter
Rafael Medical Technologies SafeFlo Vena Cava Filter
Angiotech Option Vena Cava Filter
Cook Medical Celect Vena Cava Filter
Simon Nitinol Filter
Crux Biomedical Vena Cava Filter
Boston Scientific Greenfield Filter
Cordis Johnson & Johnson TrapEase and Optease
Gianturco-Roehm Bird's Nest Vena Cava Filter
Cook Medical Gunther Tulip Filter
Free Case Evaluation for Victims of Defective IVC Filters
At the Stern Law, PLLC, we are currently investigating claims for compensation on behalf of patients who have suffered severe complications and side effects associated with IVC filters. We invite you to give us a call today to see if you or a loved one is entitled to compensation for the harm you have suffered. Patients who have experienced device failure, a fracture, or migration of their filter might have a right to compensation from the medical device manufacturer based on negligent or defective designs and illegal marketing that overstated the benefits of the device while minimizing the potential risks. Call Stern Law, PLLC today at 1-844-808-7529 for more information on scheduling your free case evaluation with our knowledgeable IVC filter lawyer.