Public Warning: Pradaxa Has Caused Thousands of Injuries and Several Hundred Deaths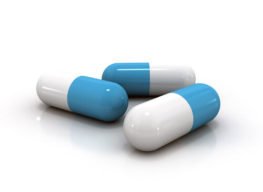 Since having been released by the FDA back in October of 2010, many people have been prescribed Pradaxa (also known under its generic name as Dabigatran), an anticoagulant – or blood thinner – used to help prevent blood clots in people that suffer from non-valvular atrial fibrillation (an often serious medical condition that causes an irregular heartbeat, increasing the likelihood of blood clots to form in the body and also, can lead to strokes). However, within weeks of receiving FDA approval, numerous serious and life threatening side effects have been reported by Pradaxa users, such as:
Internal bleeding
Severe hemorrhaging of the brain and kidneys
Severe hemorrhaging of the GI system, including the stomach and intestines
Abdominal pain
Cardiac arrest
Anaphylactic reaction and shock
FDA Warnings Regarding the Use of Pradaxa
Due to the increasing number of injuries and deaths reported by Pradaxa users and/or their families, the FDA decided to launch an investigation of the drug's side effects. In December of 2011, the FDA issued a report, warning about the potential risks of taking the drug, such as hemorrhaging of the brain, gastrointestinal system and kidneys. Notwithstanding, they announced that they are still evaluating whether the incidences of bleeding and other side effects associated with the use of Pradaxa are more serious than those reported with other anticoagulants, such as Warfarin and Coumadin.
In January of 2012, the FDA required Pradaxa's manufacturer, Boehringer Ingelheim GmbH, to update its warning label to include information as to the drug's potential to cause bleeding and also, the inability for said side effect to be reversed (such as with Vitamin K used to reverse bleeding caused by Warfarin).
The Problems with Pradaxa
Since 2010, over 3,000 serious injuries and 500 deaths have been associated with the use of Pradaxa. To make matters worse, the manufacturer of Pradaxa, Boehringer Ingelheim GmbH, ("Boehringer") has failed to properly notify the public about the nature and extent of the drug's side effects. Specifically, despite its heavy marketing of Pradaxa as superior to other blood thinners such as Warfarin, numerous allegations have been brought forth against Boehringer given its flawed drug trials and also, failure to properly warn the public about the serious risks associated with the use of the drug. Moreover, there is no antidote for bleeding caused by Pradaxa, which means that people can literally bleed to death after taking the drug.
Pradaxa in the News
Due to the thousands of life threatening and deadly side effects reported by Pradaxa users, numerous lawsuits have been filed against Boehringer. Specifically, over 25 lawsuits have been filed against Boehringer since its release of Pradaxa, which include legal claims such as negligence, defective design, failure to warn, misrepresentation, deceptive trade practices, fraudulent concealment, defective drug design, negligence, failure to warn of known risks, fraudulent concealment, etc. As a result, the United States Judicial Panel on Multidistrict Litigation recently issued an order consolidating all Pradaxa lawsuits in the Southern District of Illinois.
Defective Drug Lawyers Are Ready Now to Help You
It is crucial to speak with an producty liability attorney who is qualified to handle the various complexities and nuances associated with suing pharmaceutical and medical device manufacturers. Only skilled lawyers can help victims of Pradaxa recover monetary damages for costs due to medical treatment, pain and suffering, emotional trauma, counseling costs, funeral expenses, as well as lost wages. You certainly need an attorney on your side who has the experience necessary to help you get the compensation that you deserve.
Pradaxa Case Evaluation
Give us a call today to see if you or a loved one may be entitled to recover monetary damages from complications caused by Pradaxa. Call attorney Ken Stern at 1-844-808-7529, or complete an online contact form for assistance.