Helping Those Injured By Faulty Medical Devices
An Overview of Defective Products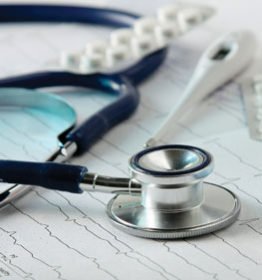 As technology advances, doctors and surgeons can do more every day to help those who are ill or injured. However, sometimes the drive to profit from technological advances causes medical professionals to use defective medical products and devices, which cause harm instead of healing.
When people are injured as a result of defective medical products and devices, the law provides means for them to seek compensation for their losses, including financial or economic loss, and for their pain and suffering. In most cases, a defective medical product lawsuit, known as a "product liability claim," is the only legal remedy available. Seeking compensation is demanding justice for the unjustly injured.
Ken Stern and the attorneys of Stern Law, PLLC, take on faulty medical product cases for injured patients and their families from across the United States. Defective medical device claims are complex cases that often take on large and powerful corporations, but they can be won. Stern Law has brought justice home for many people like you and your loved ones.
Our legal representation is personalized and uniquely tailored to address the needs and concerns of each of our clients. Let Stern Law speak for you.
Below are listed several Product liability cases:
Chemical Exposure
Automotive Product Liability
Answers To Your Questions About Product Liability Cases
Do You Have a Product Liability Claim?
Stern Law can help if you believe a faulty medical product was the cause of your or your loved one's injury or death. Our firm can help to investigate the circumstances of your case and what is known about the device, product, drug or treatment involved.
Generally, to pursue a product liability claim we would have to establish that your injury was the result of a manufacturing defect and/or a design defect in a medical product, and that there was a failure to warn consumers of the potential danger caused by use of the product.