Zantac Birth Defect Concerns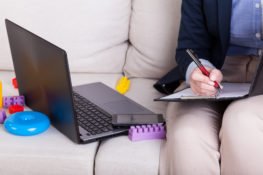 Zantac is the brand name for ranitidine, a medication that reduces the production of stomach acid. Zantac can be prescribed or purchased over-the-counter and is used to prevent and treat ulcers of the stomach and intestines, gastroesophageal reflux disease (GERD), acid indigestion, heartburn, and other related conditions. There are new Zantac birth defect concerns, however, that we believe everyone should be more aware of.
If you take Zantac while pregnant, or if you give your infant Zantac, your child could develop cancer or a birth defect. Many physicians are cautious in their OTC recommendations because of concern about possible adverse effects on a developing fetus. According to studies, at least 10% of birth defects are thought to result from maternal drug exposures.
Since September 2019, Zantac, and generic versions of ranitidine, have been recalled in the United States and around the world due to potential contamination with the cancer-causing substance N-nitrosodimethylamine (NDMA). In April 2020, the FDA announced that all Zantac and generic Zantac OTC ranitidine drugs should be withdrawn from the market.
NDMA is a type of N-nitroso compound. N-nitroso compounds are found in small amounts in a variety of foods, especially smoked and cured meats, and in some drinking water and in air pollution. Long-term exposure can increase one's risk of developing cancer. This also extends to new Zantac birth defect links which are cause for grave concern.
There is also evidence that N-nitroso compounds cause stillbirths and midline birth defects. The compounds can, in fact, cross the placental barrier. The term "placental barrier" is used because a lot of drug manufacturers refer to it in their package inserts. Although there is no true "barrier" between the mother and her fetus, there is a semipermeable membrane made up of placental tissues that limit the kind and amount of material that can be passed along from the mother.
It is important to note that Stern Law accepts more than just birth defect cases relating to Zantac. Our firm believes cases relating to birth defects have merit against all makers of H2 Blockers. Other common H2 blockers include Tagamet, Axid, and Pepsid. Most birth defects will result from first trimester use of these drugs. Stillbirth can be caused by use during all three trimesters.
The fact that Zantac is contaminated with NDMA is not the only cause. All H2 Blockers are defective because HR Blockers are nitrosatable. This means the drug, when combined with stomach acids, produces N-Nitroso compounds. Lower PH (more acidic) the stomach acids, increases the level of the given N-Nitroso produced. Put more simply, creating a Nitrosatable drug to treat acidic stomach conditions, is the essence of a design defect. In that pregnant women suffer from stomach acid PH imbalances as a matter of course, use of these drugs among pregnant women is very high.
Do I Need a Zantac Birth Defect Lawyer? 
If you are worried your baby is at risk for developing a birth defect or cancer because they were prescribed Zantac syrup or because you used Zantac while you were pregnant, you may be eligible to file a lawsuit. Even if your baby has not shown any signs of cancer, illness, or birth defects, you may still file a lawsuit that would seek compensation for what you spent on Zantac.
Damages you could possibly claim in a Zantac birth defect lawsuit include:
Medical expenses (past, present, and future)
Lost wages and loss of future earnings
Pain and suffering
Permanent or temporary disability
Loss of companionship
Loss of consortium
Filing a defective drug lawsuit is very complex for those who are unfamiliar with the process. You must adhere to strict deadlines, and you will need to collect evidence to support your claim.
When you hire the experienced Zantac birth defect lawyers of Stern Law, you can rest assured that you have a highly skilled and knowledgeable team in your corner.
Pharmaceutical companies like Zantac and others have team of high-powered attorneys on their side, and they will stop at nothing to minimize the amount the company has to pay victims. This is why you need an aggressive lawyer who is adept at negotiating and litigating in order to get you the maximum compensation possible.
Why Choose Stern Law to Handle My Zantac Birth Defect Case?
If your baby has been harmed from the use of Zantac or another H2 blocker, you need the best legal representation possible. With over 30 years practicing law in defective drug cases, the lawyers at Stern Law have the skills and knowledge to achieve the best resolution possible for you. We understand how you or your child's injuries have impacted your life, and we will work tirelessly to ease the burden on you and your family.
Although we are based in Michigan, we take on cases all throughout the country. Our attorneys work with a vast network of highly successful trial lawyers who prosecute mass tort claims like Zantac nationwide. When you hire Stern Law, one of our highly skilled product liability attorneys will immediately begin preparing your case by:
Obtaining a detailed account of your Zantac prescription history and the injuries you and/or your child suffered while taking the drug
Ordering pharmacy records showing that you or your child took Zantac
Identifying the statute of limitations for your claim
Consulting with medical experts to obtain support for your claim
Determining where your case should be filed
Drafting and preparing a petition for filing
Clear and regular communication with clients is important to us. Because we understand how frustrating it is to not know what is happening in your Zantac birth defect case, we do our best to keep you updated and informed throughout the entire process. Our compassionate and caring lawyers understand how important it is to be accessible to our clients. We will always be there to answer your questions and address your concerns. We make it a priority to return calls in a timely fashion.
Types of Zantac Birth Defect Cases We Handle
Zantac lawsuits fall under product liability, which is an area of law that deals with cases where manufacturers, companies, retailers, and others produce products and their products cause harm to the public. The experienced product liability lawyers at Stern Law handle all types of product liability cases. Product liability cases typically deal with dangerous products like Zantac that fall in one of the following three categories:
Design Defects – If a product's original design is dangerous, it can harm anyone who uses it, even if it is manufactured correctly.
Manufacturing Defects – Some products are designed properly, but due to the negligence or recklessness of the manufacturer, the product becomes defective when it is made.
Marketing Defects – A product may be defective if it did not have proper instructions about how to use it or if the packaging did not contain warning labels.
Frequently Asked Questions (FAQs)
Below are some common questions regarding Zantac and birth defects. If you have any other questions or concerns regarding this dangerous drug, don't hesitate to reach out to our knowledgeable Zantac lawsuit lawyers today by calling Stern Law.
What's the difference between a birth injury and a birth defect?
Birth defects usually involve harm to a baby that arose before birth, due to something that happened, or a harmful drug that was taken, during or before the pregnancy. Birth injuries, on the other hand, are typically caused by something that went wrong during child delivery.
How common are birth defects?
An estimated 7% of all babies are born with a birth defect, ranging from minor to severe.
Who will receive compensation after a successful lawsuit for a birth defect?
Damages awarded as part of a successful birth defect lawsuit usually go to the child, often in the form of a trust. Parents of the child may receive compensation for emotional distress.
Can I still take Zantac while I'm pregnant?
Because Zantac has been recalled from the U.S. market, we advise you to speak with your doctor about what course of action is best for you and your child if you are currently using ranitidine. Zantac has been classified as a Category B medication, which means that studies have shown Zantac is not harmful to a developing fetus.
Still, doctors normally do not recommend Zantac for pregnant women as the first treatment for mild heartburn that occurs infrequently, or less than three times per week. A drug placed into Category B means that animal reproduction studies have failed to show a risk to the fetus, and there have been few reliable studies done with pregnant women due to ethical concerns. However, some research has indicated that NDMA can cross the placental barrier, causing significant Zantac birth defect concerns.
Contact Us 
At Stern Law, our Zantac birth defect attorneys are ready to fight for you against the large pharmaceutical companies. If you have been using Zantac and your child developed a birth defect, you and your family may be entitled to compensation and should contact our firm ASAP. Call Stern Law at (844) 808-7529 today to schedule a free and confidential consultation so we can discuss your legal options.