Ford Powershift Transmission Mass Action Lawsuit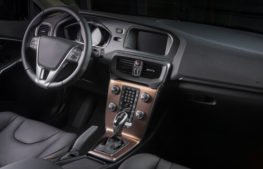 Legal Claims Alleging Defective Focus and Fiesta Dual Clutch System
If you purchased or leased a 2011-2016 Ford Fiesta or a 2012-2016 Ford Focus, you might be one of the many vehicle owners who have experienced serious problems with the pricey $1095 "Powershift" transmission or Dual Clutch upgrade. This transmission system that replaces a traditional automatic transmission was marketed to consumers as providing more efficient and fast shifting of gears. This technology uses two clutches with one operating even gears while the other operates odd gears. According to pending lawsuits, this transmission system was intended to provide the ease of use of an automatic transmission system with the fuel efficiency of a traditional manual transmission.
Mass tort lawsuits have been filed in California and Illinois (also Australia & Canada). These lawsuits allege that Ford Focus and Fiesta vehicles equipped with the "Powershift" transmission or Dual Clutch are prone to problems that include transmission shuddering, slipping, jerking, emitting a grinding noise, and a litany of other problems.
Because of these issues with the transmission system, motorist safety has been endangered when experiencing trouble decelerating, sudden acceleration, and difficulty stopping. The problems have become so widespread that vehicles equipped with the Ford "Powershift" transmission have been given the derisive nickname of "shudder boxes" by some aggrieved car owners.
If you own a Focus or Fiesta manufactured during the relevant time span, you might have a right to legal compensation if you have had to take your vehicle in multiple times because of transmission issues. Our law firm handles large mass tort claims against manufacturers of defective vehicles nationwide. The defective vehicle lawyers at Stern Law, PLLC have the experience, legal acumen, network of experts, and litigation resources to effectively represent vehicle owners who suffer financial or physical harm after purchasing a defective vehicle. If you have had multiple repairs performed to correct problems like transmission jerking, accelerating without warning, slipping, shuddering, sluggish downshifting, or problems stopping, we invite you to contact Stern Law, PLLC at 844-808-7529 for a free case evaluation.
Lawsuits Allege Ford Intentionally Failed to Disclose "Powershift" Dual Clutch Problems
The pending mass-action lawsuits allege that Ford failed to disclose the fact that the transmission system included one or more design and/or manufacturing defects. These defects cause problems and safety issues that include sudden loss of propulsion, unanticipated lurching, and delayed acceleration. The lawsuit also indicates that the National Highway Traffic Safety Administration (NHTSA) has received over 500 complaints related to this alleged Focus and Fiesta transmission defect. These complaints purportedly indicate that the defects have caused vehicles to lurch into intersections, fail to decelerate, or suddenly accelerate, causing collisions and near misses, which endanger drivers and their families.
According to the Ford mass-action lawsuits, Ford made adjustments to the transmission control module or powertrain control module and failed to warn of the transmission problems and the safety related risk. Allegations in the mass-action lawsuits indicate that some consumers were told the transmission system was "working as designed" or that the problems were caused by the driver's operation of the vehicle. The lawsuits also allege that Ford was aware the "Powershift" transmission systems were defective because they issued many Technical Service Bulletins regarding the transmission issue. Technical Service Bulletins guide authorized mechanics regarding procedures to correct vehicle repairs. The lawsuits also allege the vehicle manufacturer's awareness of the problem is demonstrated by the fact that Ford extended the vehicle warranty multiple times in the wake of the glut of complaints about the Dual Clutch transmission system.
Steps to Preserve Your Legal Claim Based on "Powershift" Transmission Problems
Do Not Let the Dealership Keep the Repair Order Open: When you bring your vehicle in to have problems with the transmission repaired, the dealership might attempt to keep the repair order open. When the repair order stays open, you will not receive a copy of the repair order.
Do Make Sure the Repair Order & Repair Invoice Are Accurate: Vehicle owners need to confirm that the repair order accurately states their complaint about the issues with their car. Before signing the repair invoice, vehicle owners need to confirm that the form clearly states the repairs performed and parts ordered. Copies of both repair orders and repair invoices need to be received and saved each time vehicles are taken in for service on the transmission. These documents constitute important evidence if you pursue a claim for compensation.
Contact Stern Law, PLLC for a Free Ford Transmission Mass-Action Lawsuit Evaluation
At Stern Law, PLLC, we are currently investigating claims for compensation on behalf of individuals who leased or purchased a 2011-2016 Ford Fiesta or a 2012-2016 Ford Focus that required repairs for transmission problems on multiple occasions. If you have had to service your Ford vehicle multiple times because of transmission slipping, shuddering, stopping, grinding, or lagging when acceleration or decelerating, we invite you to contact Stern Law, PLLC at 844-808-7529 or complete an online contract form for a free case evaluation.
Sources and Additional Research: