How Do I Know If I Have a Product Liability Case?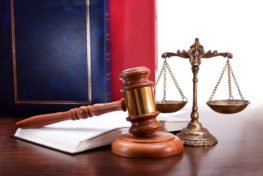 At the Stern Law, PLLC, We Strive to Exceed Your Expectations
Consumers and physicians alike use numerous types of medical products and devices in the United States. Said products and devices are intended to improve the quality of our lives, yet each year they cause countless numbers of injuries and death to innocent victims. When a medical product manufacturer, seller, supplier, or distributor produces a harmful medical drug or device, a consumer may pursue a legal remedy commonly referred to as a "product liability claim". In the U.S., it is estimated that over 20,000 people are killed each year as a result of defective medical products. While some of these cases involve multiple plaintiffs in what is known as a class action lawsuit, the number of people harmed by defective medical devices and products is nonetheless significant.
What is a Product Liability Lawsuit?
Although state laws vary, a product liability lawsuit is a tort law case that allows for an injured consumer to pursue legal remedies against responsible parties typically arising out of one of the following causes: manufacturing defects; design defects; and the failure to warn. In the context of medical products and devices, these types of claims typically manifest as a result of injuries that are caused by harmful prescription drugs or surgical implants devices. For example, if a person receives a hip implant that is later recalled by the FDA due to injuries associated with its usage, a person may pursue a product liability claim.
There are three alternative types of legal claims that may be brought in product liability lawsuits.
These are (i) negligence; (ii) breach of warranty; and (iii) strict liability.
Most product liability lawsuits require that the injured victim prove negligence on the part of a product manufacturer or other responsible party. Although negligence in the context of a medical product liability lawsuit is a rather complex legal concept, it generally refers to the breach of a duty of a duty of a person or entity to provide safe products for consumer usage. Additionally, a breach of warranty claim may also be raised in the event that a manufacturer made an express or implied representation to consumers about the quality or fitness of a certain product. The most common warranties are that a product is fit for ordinary purposes or for the purposes in which they were specifically intended. When a manufacturer breaches a warranty, it means that their product failed to perform as expected or represented to consumers. Lastly, a party may also bring a strict liability claim, which holds individuals or corporations accountable for physical injuries and/or property damage that occur due to the unreasonably dangerous products that they create or sell. The defects may be present in the product's packaging or containers, stem from its design or by virtue of the manufacturing process, or arise as a result of improper safety or use instructions associated with a specific product or device. When raising a strict liability claim, it is not necessary for the claimant to prove that the product manufacturer or seller acted negligently.
Why Hire the Stern Law, PLLC?
As evident from the above, product liability lawsuits are often multi-faceted and difficult to prove. That is why it is crucial to work with an attorney that has the experience necessary to effectively handle your case. For more than 30 years, our product liability attorney at Stern Law, PLLC have helped thousands of personal injury victims and their families nationwide reclaim their lives. Our firm takes pride in providing each and every one of our clients with the individual attention and superior personal injury representation that they need to reclaim their lives. Through hard work, dedication and zealous advocacy, our team of legal professionals will fight for your rights and help you obtain the compensation you deserve for your injuries.
At Stern Law, PLLC, we will advise you of all of your legal options
If you or a loved one sustained physical injuries or other damages as a result of medical device manufacturers, you may be entitled to recover significant monetary damages for costs due to medical treatment, emotional trauma, pain and suffering, out-of-pocket expenses, lost wages and more. To learn more about your legal rights and options, call Stern Law, PLLC at 1-844-808-7529, or complete an online contact form to schedule your free confidential case evaluation. Our attorneys are available 24 hours a day, 7 days a week to answer all of your questions, absolutely free.