Mercedes-Benz Emissions Scandal (BlueTEC Diesel)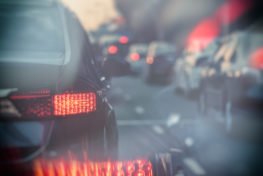 Companies based in the United States and abroad have found themselves accused of manufacturing trucks and cars that cheat emission standards. Volkswagen is the most commonly known example, though others have found themselves in legal trouble since. A later investigation involving Fiat Chrysler already reached a massive settlement involving nearly a billion dollars in fines and penalties. Ford's Super Duty trucks still remain under investigation with a class action lawsuit rolling forward in the courts. But one emissions scandal that has not been on everyone's radar involves Mercedes-Benz. The Mercedes-Benz emissions scandal, impacting thousands of the company's BlueTEC diesel vehicles, involves the cloud of a governmental probe and class action case, not only concerning owners, but leaving a very murky future ahead for how the vehicles, their performance following any attempted "fix" and re-sale values will be impacted by class action settlements and governmental investigations.
Though Mercedes has already paid nearly a billion dollars in fines and issued recalls in response to the same emissions matter in Europe, the governmental probe and class action in the United States was largely unreported by the media.
What is this About?
Mercedes-Benz Diesel vehicles impacted by the scandal involve a wide range of BlueTEC diesel-based models. While these vehicles differ in overall performance and style, each is alleged to have a 'cheat device' or emissions software installed that conceals the actual contents of their exhaust, jeopardizing the health of the driver and the environment.
The core allegation in the lawsuits surrounding the Mercedes-Benz probe was that software (or a cheat device) was installed on these vehicles that modified when vehicle emissions controls would be functional as required at all times. Functioning like an electronic light switch, these emissions controls would turn on and off depending on the driving circumstances, allegedly to conceal actual emissions when the vehicle was on the open road, as opposed to when the vehicle was in an emissions testing environment. The core issues alleged against Mercedes-Benz was materially the same in context as those asserted against Volkswagen, Fiat Chrysler, and that other manufacturers have faced. The vehicles, using different sensors, would detect when they were in a 'testing' environment, meaning a facility used by the government to measure dangerous emissions and maintained in legal compliance. With the cheat device, however, outside of the testing environment, emissions are alleged to be far greater than when in the testing environment. Indeed, once the vehicle can detect it is being driven in normal, everyday driving conditions due to, for instance, steering wheel turns, changes in speed, uphill/downhill environments, etc., the "cheat device" will turn off emissions control systems. That's a "cheat" or a scam, you might say.
According to the class action complaints under review in the courts, Mercedes-Benz was alleged to have manufactured vehicles that do not meet emissions standards. That failure to meet requirements is not due to minor errors but, instead, major violations. Emissions scandals do not involve nitpicking; each of the emission scandals which have been resolved already involve Nitrogen Oxide (NOx) releases that significantly exceed standards the manufacturer has claimed and informed owners the vehicles will comply with.
In late September of 2019, Daimler (the parent company of Mercedes-Benz) was fined almost 1 billion dollars in Europe as part of a settlement with German authorities. A settlement involving a billion dollars represents an amount of money not easily parted with and the damage to a company's reputation and brand exists whether they plead guilty to criminal charges, or not. When Fiat Chrysler accepted fines in a settlement amounting to nearly a billion dollars for another emissions scandal, they were able to deny responsibility in the agreements because of the "compromised" settlement of all charges. Yet, months after that settlement with the government was reached, criminal charges were in place for a former manager of FCA who is alleged to have intentionally improved vehicle performance by implementing a cheat device on FCA's 2014-16 EcoDiesel vehicles. That criminal case is still ongoing, meaning even more charges against other company representatives may likely emerge and, ultimately, this shows that the allegations were unlikely due to a mathematical error or unforeseen consequence but, instead, illegal modifications to the vehicle that deceived owners. FCA faced significant penalties because of a cheat device on these vehicles intended to manipulate emissions testing, which doesn't easily happen without significant awareness and pre-planning.
What's the Harm?
So why would a vehicle be built this way? With billions of dollars in fines being issued, why would a company release vehicles that avoid legal requirements? The answer is likely quite simple: performance and sales. Emissions controls impact how the engine operates; the reduction of NOx ultimately caps MPGs and performance that could otherwise be exceeded by diesel motors. Arguments can be made about whether these restrictions are fair or appropriate. Many feel, one way or another, that emissions are an issue for political debate. The reality of these matters is that regardless of how you feel about emissions restrictions, global warming, air pollution, etc., these attitudes and perspectives matter far less when owners are facing an emissions scandal that will result in changes to their vehicle to "disarm" the cheat device and, as a result, negatively affect performance and re-sale value. Indeed, re-programming or disarming cheat devices through a "software fix" has been associated with negative impacts on vehicle performance, including reduced MPG's, decreased power and reduced re-sale value.
You see, whatever you may think about the importance of pollution controls in our cars to protect each of us and the environment, the fact remains that our government sets standards to limit dangerous pollutants and we, as consumers, rely upon the manufacturer to comply with these regulations. When manufacturers cheat, it misleads you as the consumer relying upon the manufacturer and it harms the environment. That may sound bad enough, but when the manufacturer is caught, government many times requires that the cheat device be disarmed. History has shown the result of disarming the cheat device may mean harm to you and your vehicle from these negative effects on vehicle performance, including reduced MPG's, decreased power and reduced re-sale value. That's why we get involved. Our firm believes that those impacted deserve to be fully compensated for the damages caused to them and their vehicle because of any cheat device used to manipulate emissions and mislead owners and the government.
Class Settlements and Owner Inclusion
Because emissions class action cases automatically include all owners, it's not whether those facing an emissions scandal with their vehicle think manufacturers should or should not follow environmental standards. Instead, the core issue is what you is going to do about it now that the issue has impacted their vehicle as they will be automatically included in and subject to the terms of the approved class action settlement.
When a class action and/or governmental settlement is reached in emissions cases, it nearly always impacts every subject vehicle, whether the owners are aware or not. With Volkswagen, a "patch" or "fix" was required in order to bring the vehicle into emissions compliance – owners had to decide whether accepting a buyback based upon the used Kelley Blue Book value before the scandal was announced OR to update the software to correct the emissions issues, while accepting the impacts on performance that followed. There was no 'if you want it' element to the emissions scandal – current and former owners were forced into a decision due to these settlements. Those affected individuals had to receive the patch or sell their vehicle back as members of the class… unless they opted out and removed themselves from the settlement before the deadline to sue the manufacturer for all the compensation they rightfully deserved.
Our law firm is not the class action law firm suing Mercedes-Benz on this issue. Nor are we, as you may have suspected, acting on behalf of the government. Instead, we are a law firm that represents owners thousands of current and former owners of Mercedes who opted out of the class action settlements they disagreed with, just as we have done with owners of various other vehicles in other similar matters.
Vehicles Involved in Mercedes-Benz Emissions Settlement
Approximately ~100,000 Mercedes-Benz BlueTEC diesel vehicle are involved in the emissions class settlement, including various models of:
Mercedes E250 (2014-16)
Mercedes E350 (2011-13)
Mercedes GL 320 (2009)
Mercedes GL 350 (2010-16)
Mercedes GLE 300d (2016)
Mercedes GLE 350d (2016)
Mercedes GLK 250 (2013-15)
Mercedes ML 250 (2015)
Mercedes ML 320 (2009)
Mercedes ML 350 (2010-14)
Mercedes R320 (2009)
Mercedes R350 (2010-12)
Mercedes S350 (2012-13)
Mercedes/Frontliner Sprinter 4-cylinder (2014-16)
Mercedes/Frontliner Sprinter 6-cylinder (2010-16)
Important Notice: The preceding information represents the opinions of Stern Law, PLLC, that should be thoughtfully considered by you and lawyers with whom you should consult. Despite our opinions and views expressed above, and because every case is different, nothing here can or should be understood to represent a guarantee of success or that every owner will always do better by opting out and suing Mercedes directly. Questions concerning the terms of the Mercedes BlueTEC class action settlement should be directed to the class settlement's administrators, whose website (including documents) can be accessed by clicking here or by calling 877-313-0170. This article should not be considered a solicitation for legal services by Stern Law, PLLC, to anyone currently represented by legal counsel.