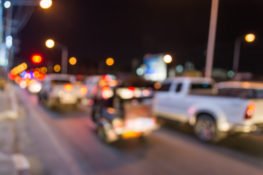 A number of stories have emerged regarding car and truck makers being accused of using illegal defeat devices and/or cheat software to hide their diesel vehicles' true emissions. While Volkswagen made the most news due to the sheer extent of its diesel cheating scandal, other manufacturers have been accused of the same or similar activity, including FCA and Mercedes-Benz. While litigation against those vehicle makers may be pending, or concluded with varying levels of fines or penalties, it is important that the public understand that it is not just about a problem owners can't see or understand. When you find your vehicle at the heart of an emissions scandal, the damage to you and your vehicle is real and ongoing.
In recent history, multiple manufacturers have been alleged to have installed emissions cheat devices their vehicles to evade EPA emissions regulations. The particular cheat mechanism installed on the affected vehicles purportedly reduces the nitrogen oxide (NOx) emissions from these models during EPA testing, effectively manipulating the actual emissions to reflect much less pollution than would otherwise occur when these vehicles were being driven on the road. Such a cheat device would identify if and when the vehicles were being analyzed while operating on a chassis dynamometer (or an oversized treadmill utilized during testing for emissions) and then reduce emissions while the testing occurred, which in turn caused the vehicle to reflect acceptable emissions levels which were actually misleading and even fraudulent.
Examining the impact Volkswagen's recall and software patches could cause, Wired Magazine noted in an article appropriately titled, "VW Owners Aren't Going to Like the Fixes for Their Diesels,"
"The downside here is that to achieve the drastic drop in NOx emissions, the cars in test mode sacrificed some fuel economy, or performance. Just how much is hard to say, but any drop in torque—one great thing about diesels is how they accelerate off the line—will not make drivers happy."
Given the fact that the emissions issues surrounding manufacturers under investigation involve the need for a similar NOx emission reduction effort, it isn't hard to imagine that these vehicles may be vulnerable to the same or similar challenges as those faced by owners in the Volkswagen lineup. Once you've signed the release required by the terms of an emissions class action settlement, you will be bound to those terms and potentially unable to ever sue the manufacturer directly if you experience harm to your vehicle.
Now, however, because of the alleged cheat devices used by manufacturers, owners of the subject vehicles run the risk of experiencing performance issues with these vehicles once they're subject to recalls and "software updates" by the automaker. Owners could end up paying for more fuel without the towing capability represented when purchased. Most importantly, after an emissions recall, vehicles may experience increased depreciation. That is, these vehicles may also be worth less on re-sale due to any decrease in fuel efficiency and performance. In other emissions scandal cases, when and to what extent these problems may occur is variable or uncertain, but generally, depending upon final, approved terms of the settlement, you cannot sue the company for these issues if you remain subject to the terms of the class action settlement. Drops in fuel efficiency and performance do have value; when a manufacturer's product does not provide the MPG, performance  or effectiveness as represented, there are very clear damages that a number of car companies have found themselves liable for. For Volkswagen, the use of defeat software had to be remedied by software "patches" that, for some fortunate vehicle owners, did not cause drastic harm to MPGs, but did result in significant increases in DEF fluid usage.
In some instances, internal manufacturer communications surrounding alleged defeat software reveal the dependency the manufacturer had on the cheating efforts in order to achieve the heavily marketed performance and MPG results made possible by their deception. Should that be proven true here, and your truck is unable to achieve similar performance when brought into emissions compliance by software or devices intended to "undo" the cheat device, how will that affect your vehicle performance (including MPG), or re-sale value?
Beyond performance issues, the reality is that these corrective "patches" can simply… not work. Thousands worldwide who had their Volkswagen vehicles 'patched' in the wake of that international diesel scandal, found their vehicle to be simply undriveable, with sudden loss of power in addition to reduced fuel efficiency issues and more. Beyond demonstrating the fact that any sort of modification can result in a hazy performance future, even when the impact is limited, this also highlights the requirement for litigation surrounding the vehicle's issues to be comprehensive and responsive to your unique circumstances, expectations and needs. While a class action settlement typically seeks to find a common, "one size fits all" remedy for the masses, when you cannot fully know the extent of harm caused by any 'fix,' individual litigation can focus on your individual damages, interests and needs. However, once you sign the release required by a class action settlement, you likely can never sue the manufacturer again for these issues. In short, agreeing to the class settlement will be final, but your damages may be continuing and permanent.
With all that said, you may still believe you can avoid having the "patch" installed to prevent any drops in performance. Any such ability to avoid the patch will be very limited, if not impossible, as the vehicles could be flagged by state agencies or regulators requiring owners to prove the "patch" was installed before they can be registered or pass emission tests. As a result, it is time to begin thinking about which option you prefer – a class action settlement that automatically includes you, or an individual action based upon the specific damages you've already suffered and as the result of any potential issues associated with any manufacturer's "patch" or "fix."
For more information about your rights in filing an individual case for your emissions claim, contact our firm today by calling 844-808-7529. Doing so can help preserve your rights and prevent you from being stuck in the class action settlement.