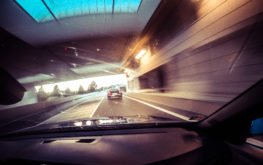 A constant shudder? Perhaps a lurch as your car tries to speed up? Maybe your car won't even leave the garage? Transmission problems often reveal themselves in a variety of ways. However big or small, though, transmission issues can be a major headache for the owner. If you have experienced issues with your car's transmission, patience is not a virtue: instead, it is possibly a major mistake that could cost you tens of thousands of dollars.
Not all vehicles with automatic transmissions are built the same. There are wide ranges of transmissions that are used in cars and sold as automatic vehicles. The constant focus on fuel economy and improved performance, combined with keeping manufacturing costs low, has resulted in a variety of 'automatic transmissions' being used that probably should have never been released. When that happens, owners unfortunately end up getting stuck with the bill – literally.
One example of an experimental transmission that plagued owners with issues is the Ford dual clutch DPS6 transmission. Used in 2011-16 Fiesta and 2012-16 Focus cars, the DPS6 is at the heart of thousands of lawsuits. The transmission, using a computer module to shift what amounts to be a manual transmission (complete with clutch), experienced a range of problems including slippage, hesitation, repair issues and more. A class action filed there barred owners from pursuing individual claims in court, instead forcing upon many unsuspecting owners an arbitration system, arranged and paid for by Ford, that severely limited their options for discovery, trial and more. Only a few cases involving transmission problems have ever seen the inside of a California court room. The individually filed cases yielded verdicts that dwarfed the compensation available in the class action arbitration process.
Another transmission type that resulted in headaches for California owners due to the sheer volume of transmission problems was the Nissan CVT. Unlike a traditional transmission, the CVT does not use gears and instead utilizes a pulley system that scales up and down based upon acceleration. Used in Nissan's car lineup, the CVT transmission has failed at such a scale that thousands of lawsuits have been filed against it. Class action suits have also been filed, narrowing the window of time in which owners have to file a claim for their transmission problems.
These transmission problems represent simple examples of how vehicle owners can be left facing real issues because of widespread vehicle failure. When a manufacturer invests heavily on a unique, non-traditional design, there can be limited options for fixing it due to the uniqueness of its design. Just because they are unique, though, does not mean that California owners should be forced to accept their failure. Repeat repairs can entitle an owner to a valuable claim through the courts; continued transmission problems should not be accepted as a simple, unavoidable reality.
California law is set up in such a way that owners who have had repeated repairs on their car for the same issue should expect the manufacturer to do what is right and offer a buyback. The Song-Beverly Act provides owners the opportunity to sue the manufacturer for significant damages when a buyback is not timely offered. This is why California law is considered to be the most consumer friendly law in the Country when it comes to warranty protection. It is also why waiting to seek out your options under California law for repeated transmission problems can be so costly.
While our firm is happy to look into any California lemon claim, owners of Nissan vehicles with CVT transmission problems are encouraged to call us ASAP. We are aware of multiple national class action lawsuits, each of which could automatically include owners in California and beyond by subjecting them to its terms. These settlements then oftentimes impose rules for making a claim that do not allow owners from California to pursue added compensation, a reality that helps the manufacturer, but  can be devastating for the owner. Nissan transmission problems are a real thing – if you own a vehicle that is having issues, time is short to take action.
For others, if you are experiencing transmission problems, and purchased your vehicle in California, contact us today to better understand your legal options. Waiting only allows for outside factors, including possible class action settlements that can prevent you from receiving the compensation you deserve. With no cost out-of-pocket, contacting our office could mean the difference between another few years of transmission headaches, only to be later told you are out of luck due to your delay, and a possible buyback of your vehicle and more. We hope to hear from you soon!