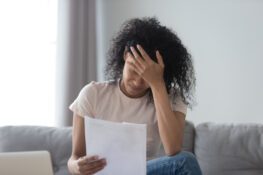 As new studies and research reveal more and more about harmful substances in common products used every day, studies over the past decade also present troubling information related to the effects of these products on the health of the women using and trusting these products are safe. Even as a recent study revealed a connection between chemical hair straightener and uterine cancer, this is not the first time a potentially devastating condition  was linked to a popular beauty product. Studies over the last decade and more have also provided troubling data establishing a link between chemical hair straightener or softeners and women's health. That these popular products, chemical hair straighteners or softeners, could be connected to uterine or ovarian cancer, and a number of other health complications for countless women is a major issue worth immediate review and serious legal consequences for the manufacturer when proven true.
The concern about health challenges and the use of chemical hair straightener links back to a number of medical studies that analyzed occurrences between users of these products and their ongoing health. These efforts, intended to determine if there was any increase in the rate of infertility in women using chemical hair straighteners, yielded concerning results. Beyond infertility, the components used in chemical hair straightening products have been connected to other female health issues and risks, including uterine fibroids.
The connections between chemical hair straightener or softener usage and other forms of cancer was published in a more recent study. That extensive effort, conducted less than five years ago, produced similar data regarding an increased risk of cancer associated with the use of hair straightening and permanent dye chemicals. This has resulted in a public outcry over the dangers of chemical hair straighteners to the health of women and other female health risks associated with use of these products. It's also why continued research is now being conducted to discover whether there may be other health conditions caused by the use of chemical hair straighteners or softeners.
Unfortunately, as we've  already profiled, a more recent study in 2022 connected use of chemical hair straighteners to devastating Uterine Cancer diagnoses. That study, conducted by the National Institute of Health, showed a nearly three time increase in the risk of contracting Uterine Cancer if the individual had used a chemical hair straightener. You can read about the study establishing a link between Uterine Cancer and chemical hair straightener usage by clicking here.
It is important to note that these studies represent critical, independent efforts based upon uniform testing standards and consistent data. These public studies are not, however, the only links that exist between chemical hair straightener and uterine or ovarian cancer, as well as complications. For instance, the CDC has already warned the public that exposure to formaldehyde (common chemical agent in these products) can impact fertility, in addition to reports about how this and other chemicals can impact a pregnancy. Additional non-public expert reports continue to draw a disturbing connection between the components used in these chemical hair straightening or softening beauty products and significant health issues in women.
What also should be noted is the disproportionate impact that chemical hair straighteners have on minority communities. While none of the studies revealed that chemical hair straighteners affected women differently based upon race, because certain  women are significantly more likely to use the product meant that their communities would face these medical hardships more frequently. All too often we have seen despicable corporate business decisions made in the interest of profits while disregarding consumer health.  Even today, we frequently observe populations facing increased air pollution, contaminated drinking water and more in areas where minority populations comprise the majority of residents. Any evidence that the health of minority groups was disregarded in the interest of corporate profits should be met with swift justice and drastic consequences for those manufacturers involved.
The responsibility of manufacturers for creating a product that is harmful to women must never be overlooked. What's more, enforcing that responsibility through litigation in other cases has frequently revealed manufacturer knowledge and shameful awareness that their products were dangerous, but that danger has been conveniently overlooked in the name of corporate profits. Unfortunately, only through litigation does information of this type often become public or widely known. The absence of any sort of public disclosure or admission by responsible manufacturers becomes another indication that things  are not always as they may seem.
For those women who used chemical hair straightener or softening agents and have faced a diagnosis of uterine cancer, ovarian cancer or other complications, it is vitally important to preserve and protect your legal rights. Litigation against manufacturers for creating  harmful products is not frivolous or unnecessary. Rather, it is sadly the only way in which the vast majority of those harmed ever receive compensation for the harms they needlessly faced. What's more, such litigation can create precedent and provide a chilling warning sign to manufacturers of other products that profit over safety is not acceptable and there will be consequences for those willing to compromise consumer health.
If you or a loved one has faced uterine or ovarian cancer or other diagnosed conditions such as fibroids after years of using chemical hair straightener/softener, please contact Stern Law, PLLC, today. Doing so can not only preserve a potential claim but also yield critical information about what your concerns and options may be going forward. There is no out-of-pocket cost for our legal assistance and our firm will do all we can to provide you and your family with the same care and legal skill we have shown thousands of other clients, including those who, over our four decade long experience, faced critical health challenges due to manufacturers who failed them.
We hope to hear from you soon.