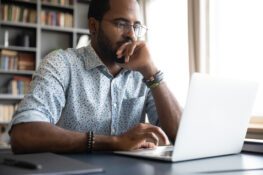 A massive nationwide recall is underway as Ford transmission problems persist. As the company has been marred by major lawsuits over recent years, including a class action settlement over its DPS6 PowerShift vehicles and our firm's ongoing legal cases for those owners who wisely opted out, a new recall impacts over 3 million drivers of other Ford vehicles. The scale of the problem and the safety hazard involved is troubling, again calling to attention concerns over Ford transmission engineering and design flaws that consumers have been hampered by for years.
The announced recall, which focused on the gear shifter cable bushing, impacts owners of six different Ford vehicles, ranging from 2013 to 2019. While other Ford transmission problems have centered around hesitation or reliability of the critical mechanism, this matter also relates to the ability of the vehicle to remain in 'Park.' Per Ford, a missing or damaged gear shifter cable bushing can result in the vehicle rolling away despite a driver putting it in Park, as well as creating critical problems while shifting during everyday driving.
Model Years of Recalled Vehicles
Vehicles impacted by the Ford gear shifter bushing recall include:
Ford Fusion, Model Years 2013 through 2016
Ford C-Max, Model Years 2013 through 2018
Ford Escape, Model Years 2013 through 2019
Ford Transit Connect, Model Years 2013 through 2021
Ford Edge, Model Years 2015 through 2018
Beyond a recall with critical safety implications behind it, what is perhaps more bothersome is that the failing part, the Hilex Hytrel 4556 shifter cable bushings, has been a known problem for the auto giant. Though not all Ford transmission problems have resulted in reengineering and/or recalls of failing vehicles, CarComplaints.com notes that problems with the Hilex Hytrel 4556 shifter cable bushings have been known to Ford for some time. In fact, this newly announced recall is an expansion of the same concern affecting previous model years of these vehicles:
Those recalls only involved a few hundred thousand vehicles, but this new recall clearly shows the problem to be far more widespread across multiple product lines.
Other Ford Fusion Transmission Issues
Notably, the 6F35 transmission is a part of this matter, including the Ford Fusion. The failure of the 6F35 at unacceptable rates was the cause for our suit brought on behalf of hundreds of dissatisfied Fusion owners, whose Ford transmission problems involved costly repairs, dangerous driving experiences and significant mistrust of the manufacturer. Stern Law continues to speak with and represent current and former owners of Ford Fusion vehicles that suffered transmission problems or severe depreciation as a result of the 6F35 transmission's failures.
Ford Transmission Problems: Legal Assistance for Other Vehicles
Our firm may soon be taking action on behalf of clients seeking legal options for this bushings defect, but in the meantime we are actively assisting current and former owners of the following models with their own transmission issues:
2017-19 Ford Focus and Fiesta Vehicles
While the 2017-19 Fiesta and 2017-18 Focus are not included in the recall, Stern Law continues to take on new clients who have experienced Ford transmission problems of their own. With those vehicles, the since-discontinued PowerShift/DPS6 transmission demonstrates continued failure for far too many. Symptoms of Ford transmission problems in the 2017-19 PowerShift vehicles include hesitation, failure to start, lunging/surging, high-acceleration gear shifts, complete failure, and more. The vehicles' reliance on a manual transmission shifted and managed through a complex computer system has bogged down owners for years as failure rates resulted in a massive class action lawsuit impacting many owners. That class action, which only included 2011-16 PowerShift vehicles, forced members who failed to opt out into an arbitration system that left many unhappy. Our firm is currently helping 2017-19 PowerShift owners facing transmission problems to pursue individual claims based on the issues they've faced; for those facing issues with the transmission in their 2017-19 Fiesta or 2017-18 Focus, please contact us for more information or visit our dedicated website.
2011-17 Manual MT82 Ford Mustang Vehicles
Our firm is also assisting those whose Ford transmission issues extend to the MT82 transmission used in Ford Mustang vehicles. The Ford Mustang manual transmission is already subject to a class action lawsuit and our firm is working to ensure that those who do not wish to be a part of any eventual class action settlement in that matter have an option to pursue their own individual claim for all the compensation they deserve. For more information on our work with those vehicles and to begin the process with starting a claim, click here.
For more information on making a claim for a 2010-Present Ford Fusion, 2017-19 Ford Focus or Fiesta vehicle, please contact us today or give us a call at (844) 808-7529. Similarly, owners of 2011-17 manual MT82 Ford Mustang vehicles are encouraged to try us by phone or schedule a time to speak by visiting SternCall.com. We are hopeful that the Ford transmission problems surrounding the bushings in these vehicles is resolved with a repair but we will continue to monitor the situation while helping owners of the above vehicles facing their own transmission issues.