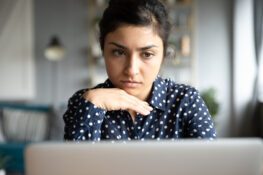 The frequent Hydra-Matic transmission problems experienced by a group of GM customers has resulted in a new lawsuit against the manufacturer. The complaint, filed as a Hydra-Matic transmission class action lawsuit against General Motors for issues across several high-profile model types and years, alleges the manufacturer has used a defective transmission design for its vehicles. Still early in the litigation process, the Hydra-Matic transmission class action lawsuit all the same represents a major challenge for the brand's quality and reputation that current and former owners of the vehicles will need to watch closely.
Centering around the design and functionality of the 8-speed system, Hydra-Matic transmission problems are alleged to include jerking, surging, lurching, hesitation during acceleration, and more. Class counsel and their clients allege these issues represent a significant safety issue for owners. Notably, they also highlight that General Motors is allegedly aware of the issue and that dealers either refuse to do repairs, stating the concerns are part of normal operating standards, or replace problem parts with parts which will similarly fail.
General Motors vehicles alleged to be experiencing significant Hydra-Matic transmission problems include:
– 2019-2022 Chevrolet Camaro
– 2019-2022 Chevrolet Colorado
– 2019-2022 Chevrolet Silverado
– 2019 Chevrolet Corvette
– 2019 Cadillac ATS
– 2019 Cadillac ATS-V
– 2019 Cadillac CTS
– 2019 Cadillac CT6
– 2019 Cadillac CTS-V
– 2019-2022 GMC Canyon
– 2019-2022 GMC Sierra
The problems described, as well as the manufacturer's refusal to intervene with more direct action, closely mirrors the experience of millions of Ford owners that faced similar problems with that manufacturer's DPS6 PowerShift transmission. That Hydra-Matic transmission problems are occurring with the 8-speed 8L45 and 8L90 automatic transmissions is troubling to say the least. When vehicle buyers invest in a vehicle, especially vehicles as expensive as the models referenced above, there is a clear expectation of quality. However, the symptoms of the Hydra-Matic transmission described in this suit also represent a safety concern that our firm believes should be taken very seriously.
Stern Law does not file class action lawsuits surrounding automotive defects. Instead, we feel that individual claims based upon the merits of each owner's experience should dictate how compensation and fairness should be determined. All too often, unfortunately, individuals automatically included in a class action are forced to give up rights, and potential compensation, as part of a class settlement. By contrast, an individual claim by someone who has opted out of a class settlement proceeds on the merits of their own unique experience with the vehicle and against the manufacturer. Claims for our clients are not forced upon them; no client's claim is settled on their behalf without their approval. What's more, with a no out-of-pocket fee assurance, clients know we will work for their benefit to maximize the value of their claim.
It remains to be seen how the Hydra-Matic transmission class action case will pan out and what settlement terms may be reached between class counsel and GM. For some, a class action settlement in the Hydra-Matic transmission matter may meet their needs. Yet, for others, we expect to be contacted for assistance in individual claims due to our experience in helping others with their Ford transmission problems or Nissan transmission issues. No law firm can guarantee results but we can and will work for our clients to help them seek and obtain all the compensation they deserve in the event a Hydra-Matic transmission class action case forces them to opt out to preserve their legal rights.
For more information on the GM Hydra-Matic transmission case and our firm's efforts to keep clients aware and prepared in the event of a class action settlement, call our firm at (844) 808-7529 today.