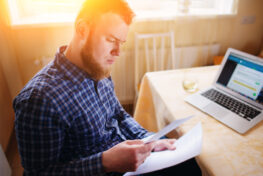 Ford transmission problems continue to plague a wide range of their vehicle lineup, much of the manufacturer's product integrity issues have been concentrated there. Billions of dollars have been spent on warranty repairs for transmission defects that continue to frustrate many. That focus on transmission liability as their main financial drain may be changing due to a massive class action lawsuit filed against Ford alleging critical structural issues with the Super Duty truck lineup, specifically the integrity of the roof system and its ability to withstand damage and avoid injury to passengers in the event of a crash. While other product issues Ford has faced largely involved defects requiring repeat repairs, these allegations related to the Super Duty roof system suggest a potentially irreparable problem that poses a safety risk to drivers while creating a major financial liability for the manufacturer.
The Super Duty roof integrity class action lawsuit, filed in late September, alleges that Ford Motor Company used substandard materials when manufacturing these vehicles. The Super Duty roof class action also focuses on the potential for the cab's integrity to fail during a rollover or a 'crush' situation. The class action further alleges that Ford Motor Company, in the interest of cost-cutting, used inadequate materials and faulty design to ensure the safety of those in the vehicle.
Specifically, key elements of this defect alleged the use of –
Repeatedly using downgraded steel components
Removal of key safety structures
With each of these elements, the complaint alleges that Ford Motor Company was uniquely aware of how the changes would impact the overall safety of the vehicle, including what may happen in an "accident" scenario, and that Ford should be held accountable for injuries that have occurred and are likely to occur with trucks that remain on the road.
What Vehicles Are Included in the Super Duty Roof Class Action?
Years: 1999-2016
Models: Ford Super Duty pickup trucks
Vehicles: 5.2 million pickups
Super Duty Roof Claim: Legal Options
In addition to the safety concern for current owners of these vehicles, owners should be concerned about how a class action settlement will impact them. With major class action lawsuits, the settlement will include every current and former owner. Unfortunately, our firm has seen these all-inclusive class action settlements fail to properly compensate those affected. What's worse, as there is no way to opt out of a class action settlement once an opt out deadline has passed, many individuals are stuck with the outcome, even if they were never aware their legal rights were being impacted by a settlement they never approved.
Stern Law represents tens of thousands of individuals who chose to opt out of class action settlements because they felt it failed to meet their needs. By opting out, our clients have been able to pursue all the compensation they deserve under the law, as opposed to remaining in a class action settlement that in many instances may provide little if any benefit to the consumer. At no out-of-pocket cost, the representation our clients have received is focused on individual results based with no out of pocket cost.
If you have any questions about this legal matter or any other case that our firm is managing, please do not hesitate to call Stern Law at (844) 808-7529 or fill out our contact form here.