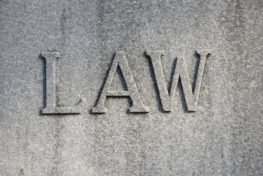 Could you imagine that a random piece of mail you didn't even know was coming could cost you tens of thousands of dollars in lost opportunity? That a small postcard, with no obnoxious sirens or bright colors screaming for your attention, may be the only way you'd learn know about a class action settlement which will limit your rights? Or even if you do notice that postcard, you could only have 30 days to opt out before its fine print and unstated truths become your reality? That's how a class action notice can work.
Unfortunately, the truth is that far too many class action settlements only require the Defendant and Class Counsel to notify the public through a piece of mail and/or an ad in a major newspaper. Unless you're always paying attention to both your mailbox AND major newspaper 'notice sections' AND Google Alerts AND consumer protection segments on local/national news, it's entirely possible you could miss a class action notice. And even if you do keep an eye out, you can still face complications in the claims process that prevent you from receiving anything.
Seems crazy right? We think so.
While some class actions do serve their purpose of making things right for the manufacturer that avoids direct litigation filed by damaged consumers, they can be devastating for owners who find they've unwittingly become subject to the terms of a class action settlement. In a defective auto lawsuit, information and documentation exchange can be critical for proving the issues with a car or truck. By requesting copies of repair records not otherwise available, receiving company documents about known issues with the vehicle, etc., an attorney working on a contingency basis can aggressively pursue a case with no immediate cost to you. Ultimately the terms of the class action settlement will dictate exactly what you can and cannot do, or pursue. And for California purchasers, that could be devastating financially.
California law provides unique opportunities for those who purchased their vehicle in the state to pursue damages not available in any other state.  One major manufacturer had faced significant issues and lawsuits over its transmission and was offering over $75,000 in private settlement offers to California residents while being forced to explain how their national class action settlement was fair when it did not provide similar offers for those who did not opt out before the deadline. Again, that's not fair and it's not right!
Similarities in that case stand out when it comes to comparing the issues to those facing Nissan transmission issues in California. First, the law firm who settled that case is involved in a number of cases involving CVT transmissions. Beware! Second, the transmission issues appear similar, as CVT transmissions fail across multiple model lines at a rate which is far from acceptable. Finally, the class action law firm has a history of offering difficult-to-explain class settlements that left owners upset.
Our goal is not to criticize these legal efforts but to, instead, illustrate how California owners can be caught off guard by a class action settlement that many may find is not in their best interest. Unfortunately, the only options available are to file a case against the manufacturer before the class action becomes a reality, file an opt out during the class settlement approval process, or accept the class settlement that limits their legal options. Ultimately, we believe the first two opportunities protect owners the most because they involve speaking with a legal professional about their unique, individual rights, and securing all the compensation they deserve as opposed to being treated the same as owners nationwide.
Act now before it's too late! If you are an owner of a Nissan vehicle in California and you're having issues with your transmission that the dealership can't fix, contact us today. By speaking with our firm, we can review your legal options and explain your rights before it's too late and a class action has already limited your options.
Our firm has significant experience in helping owners file individual California lemon claims, and opt outing of a pending class action before it's too late. If your Nissan transmission problems keep happening, it's time to take action and preserve your legal rights before time… and your opportunity for truly resolving your concerns… run out.