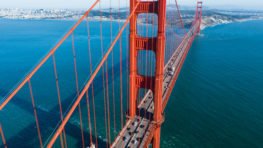 While class actions do have value when a problem is relatively inexpensive and hiring a lawyer would not be affordable, we think they far too often miss the mark when dealing with cars and trucks. This is especially true for California Nissan owners: the rights of owners often suffer in class actions, ignoring the unique consumer protection options available to California residents.
What could this mean to a California owner of a defective vehicle? An auto claim that could be worth a buyback and tens of thousands of dollars in additional penalties would be lost in favor of whatever minimal compensation plan was created by a class action law firm and the manufacturer. Given the fact settlements upwards of $125,000 for a defective vehicle can and do occur in California courts, though every case is different and results may vary, the lost value of a case due to a class action settlement can be catastrophic to owners.
If you own a Nissan purchased in California, you should be aware there are a handful of class action settlements already moving forward, so time is not on your side when it comes to protecting your rights by filing an individual claim:
One class action affecting a range of Nissan vehicles, each with Xtronic Continuously Variable Transmission (CVT) setup, is still proceeding and would cover the legal rights of 2013-17 Versa, Versa Note or Juke owners unless they opt out
Nissan Sentra owners may soon find themselves forced into a class action settlement unless they opt out as that case also continues to move forward, if they own a 2012-17 model
Similarly, 2013-16 Altima owners also could be significantly impacted by a class action settlement if the current case proceeds
Common to each of these class actions is the class action law firm who filed each of these cases. Unfortunately, we have seen a range of settlements reached between this law firm and the manufacturer in question which miss the mark in terms of providing adequate compensation for owner issues. What's more, none of their settlements helped preserve all the unique legal rights and remedies available to California owners, despite the significant advantages they have in connection with consumer warranty issues.
Our California affiliated lawyers have filed over 500 Nissan claims in less than six months of effort to help owners in California with their Nissan CVT transmission issues. Each of these clients will have full access to all of California's laws and protections for pursuing the maximum compensation they deserve. It is important that, if you continue to have transmission issues despite multiple repairs, you contact our firm ASAP so that our California affiliate's lawyers can help you explore your rights and file a claim before a Nissan class action settlement limits your options.