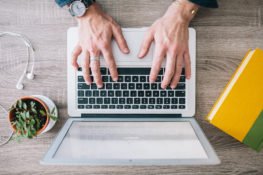 Though being stuck on the side of the road due to a defect in your transmission may have made you feel more alone than ever before, the sad truth is too many transmission issues are affecting owners nationwide. Owners of Nissan cars with a CVT transmission are experiencing problems in all 50 states, across many models, resulting in plenty of headaches. However, a potential headache for California owners could come from a national class action settlement that will eliminate their unique rights in a catastrophic way.
So What?
As we have generally discussed before, class actions uniquely impact owners of vehicles in California because class action settlements tend to treat owners nationwide the same. Where California provides significant consumer protections to those who buy their car or truck in the state, a class action will often abandon these unique California rights through a common, national resolution, benefiting everyone the same.
This may not seem like a big deal but, unfortunately, time is almost never on our side. The truth is, even as you read this, there may be a Nissan class action settlement limiting how long you have to file a claim. There may even be a settlement that may soon eliminate your ability to even make a claim! While the law requires owners to be notified of a class action settlement, this most often comes in the form of a postcard or an ad in a major national newspaper you may never see or read. Class actions can be an acceptable way for a guilty manufacturer to resolve a problem in a way and based on terms that often help the manufacturer. But if it could cost you tens of thousands of dollars?
What we know is that, in the recent past, class action law firms have reached settlements with auto manufacturers that fail to adequately compensate owners for the issues they've faced. One recent case involving the transmission of an American manufacturer resulted in a settlement that, believe it or not, would not compensate over 90% of the participants.  That's ridiculous! What's more, some owners would not receive more than a few hundred dollars for their issues. While it included the option to pursue a buyback, the terms required using an arbitrator agreed to and paid by the manufacturer,and any award could not be appealed without the owner paying the  fee of the arbitrator! What's more, there would be no Discovery or document exchanges and owners were required to provide all repair documentation for their arbitration. That's not fair, and it's not right!
Now compare that to filing a lawsuit against the manufacturer in a California court. You'll have all the protections of the legal system, your lawyer appears in front of an impartial judge or jury, with full access to all the documents needed to recover for you all the damages you're entitled to receive under California law, including penalties against the manufacturer, and represented by an attorney working on a contingency basis.
Which do you prefer? Having a class action law firm you have never spoken to bargain your rights away or lawyers who know the issues, know your vehicle and work on a contingency basis whereby they don't get paid unless your case is successful, but you get to keep the entire value of your car and pay no fee to your lawyer from that recovery?
A Nissan Class Action Could Limit Your Rights
If you wait too long and allow a Nissan class action settlement to limit your legal rights, you don't get to choose what you prefer. If you found this article because you were researching class actions or even opt out periods associated with your vehicle, the time to act is now! Class action proceedings almost always impact every owner or potential plaintiff on an issue and once it has been approved, the window to make decisions quickly closes.
Don't let a Nissan class action settlement impact your rights for a defective transmission. While owners nationwide have rights when their vehicle doesn't operate as expected or advertised, California owners are especially impacted by class actions, and not in a good way. When it comes to auto claims, this can drastically change the financial options possible in a claim or case. If you have questions, contact our offices today so that our California affiliated lawyers  can review your vehicle issues and explore your options before time runs out.