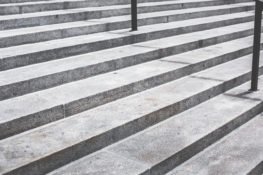 You may be unaware of how the opioid epidemic is affecting you and those around you, but there's a very good chance it is. Opioid addiction may not be a part of your life, but the fight against it certainly is. Unfortunately, the various opioid programs required have put a significant tax on local governments with no end in sight.
WXYZ recently reported about just how much the opioid epidemic is affecting local governments. Last year, more than $500 billion was used towards the 'war on drugs.' Billions of dollars that might have been used towards other important parts of life, like education or healthcare, sadly went towards strategies to stop this growing epidemic and the opioid programs needed to carry them out.
In his article, reporter Matthew Smith, talks about how the need to fight this problem is crucial, but the price of it is becoming costly for certain counties. It comes down to the hard truth that local governments are losing money with opioid programs in the hopes of creating change. The effect is becoming so severe that counties are filing lawsuits against drug manufacturers and distributors. These lawsuits are an attempt to not only collect the money necessary to offset costs associated with the damages created by opiate abuse, but to also prevent the expanding opioid problem.
The money required to fight this problem goes beyond the basic necessities, particularly the overdose 'reversal' drug Naloxone. Money is needed to pay for jail, law enforcement, and mental health systems critical that are a critical part of opioid programs. Monetary assistance for foster homes would be required if children needed to be removed from homes of drug addicts. Smith mentions that it almost becomes a "web" where one can see all the different aspects affected by this problem. He even mentions that, "schools, businesses, and churches are also affected either directly, or indirectly due to costs."
Still, opioid programs in need of this assistance are incredibly important for fixing this problem.
Families Against Narcotics (FAN) is a community based program that helps those struggling with addiction and seeking recovery and also supports families affected by addiction. FAN in Macomb County has assisted over 660 people by placing them in treatment programs. "Hope Not Handcuffs" is a program that is just what it claims to be. Those struggling with addiction are encouraged to walk into the police station with no fear of being arrested. FAN's Angels, who are volunteers or workers will work with that person and help get them into treatment. Smith reports that over 30 police departments are involved with this program, including Macomb County Sheriff's Department.
According to the National Association of Drug Court Professionals, Drug Court is another option for those seeking help for addiction. It is similar to the traditional justice system, but Drug Courts offer treatment for people for as long as they need while under strict supervision. WXYZ interviewed Anthony Mattrella, who says that he owes his life to drug court. At just 15 years old, Anthony injured himself and became addicted to pain killers and then later in life, heroin. Now pursuing a career as a paralegal, Mattrella says that without the arrest and drug court, he believes he wouldn't be alive today.
Removing funding for opioid programs and other pieces of the assistance system affected by this problem is just not the answer. An assistant professor of health management at the University of Michigan, Rebecca Haffajee said, "If we cut access off and patients are addicted, where are they going?" Local governments are attempting to get to the root of the problem by filing lawsuits against the drug manufacturers and distributors, but until then, the sad truth is that the money just isn't there.
If you are interested in finding out more, contact Stern Law, PLLC, at 844-808-7529 or through our online form.