An Overview Aviation Accident Injury Claims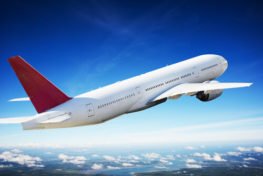 It is simply amazing to consider how far air travel has come in just over 100 years. From the Wright Brothers' first flight that lasted mere seconds to large jumbo jets that can carry hundreds of passengers over thousands of miles, there is no doubt that our world is a more connected place because of air travel. This does not mean that air travel is safe, however. Have you or a loved one been injured while traveling aboard an aircraft? You may be entitled to compensation for your injuries and losses if your injury resulted from the careless or reckless acts of an airline employee, the pilot, or some other third party. Stern Law, PLLC can assist you in evaluating your case and determine what compensation you may be able to recover through an accident injury lawsuit.
Common Injuries Aboard Aircraft
Consider that the typical airline transports hundreds of passengers in a small, cylindrical aircraft that travels several hundreds of miles an hour and thousands of feet above the ground. This is, essentially, a recipe for passenger injuries. Passengers aboard a plane are at risk of suffering a variety of injuries, from minor cuts and scrapes to concussions or worse. These can include:
Being hit on the head by falling luggage. Air travelers frequently try to stow as much luggage as possible in the plane's overhead bins as a way of avoiding paying fees for checking luggage. Some of these pieces of "carry on" luggage can weigh several dozen pounds. When a bump of turbulence sends items in the overhead bin spilling out and onto the passengers, serious head injuries can result. Serious bleeding, hemorrhaging, or even a traumatic brain injury can occur as the result of being struck on the head by a piece of luggage.
Food poisoning. On longer flights, the airline may offer you food, snacks, or beverages as a way to help you pass the time and remain satiated. If your inflight meal was not properly preserved or prepared, though, you are at risk of contracting a virus or bacteria and suffering food poisoning. Some forms of food poisoning can make you quite ill and require prompt emergency treatment in order to stabilize your vital signs.
Serious leg or arm injuries from being struck by the drink cart. When the flight attendant pushes the drink cart up and down the aisles of the plane in order to serve refreshments to you and other passengers, oftentimes the flight attendant is more concerned with serving passengers as quickly as possible than with watching where the drink cart is going. A flight attendant who strikes you with the drink cart in the arm or in the leg can cause you serious pain and (sometimes) internal injuries like fractures. This can require medical intervention to properly treat and may require you to miss work for several weeks while your injury heals.
Turbulence-related injuries. Turbulence is a naturally-occurring phenomenon – planes traveling through turbulence may "bounce" up and down as the plane flies through the patch of rough air. Severe turbulence can send a plane into a "bucking" motion, and passengers who are not buckled into their seats may be thrown around the cabin of the plane. Turbulence can occur without warning – even on a clear, sunny day. However, certain weather patterns are known to produce severe turbulence. Pilots who carelessly fly too close to such weather patterns may cause injury to their passengers and may be held responsible for injuries that result.
Who is Responsible for My Injuries?
Determining who is responsible for your plane-related injury can be a confusing task. An airline employee, a fellow passenger, or even the manufacturer of one of the plane's many parts may be to blame for the circumstances that resulted in your injury. Your plane accident attorney will need to conduct a complete and thorough investigation into the facts of your injury accident in order to identify the parties who are responsible for your losses and expenses. This may require some time and resources to complete, but it is essential to obtaining full and fair compensation for your injuries. An experienced aviation injury lawyer will be able to conduct such an investigation in an efficient manner, allowing you to pursue your claim in a timely manner.
Answers To Your Questions About Aviation Injury Cases
Experienced and Knowledgeable Representation for Injured Plane Accident Victims
If you or a loved one were injured on a plane, contact Stern Law, PLLC right away for assistance. You may be able to recover compensation to help you address your medical bills and lost wages (amongst other expenses), but you must act quickly in order to assert your rights. The sooner you contact our firm, the more quickly we are able to answer your questions and get to work helping you recover compensation. Call Stern Law, PLLC today at (844) 808-7529.