Dodge Ram Steering Defect Injury Lawsuit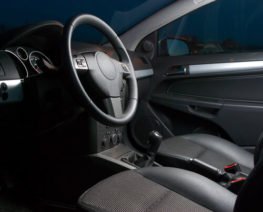 Despite its past financial woes, Fiat Chrysler and, more specifically, the Dodge Ram line of pickup trucks remain popular vehicles in America. Commercials and advertising media portray the Ram as a hard-working, powerful, and reliable truck for hauling loads to the construction site or towing a boat to the lake. Despite these marketing efforts, details have emerged in recent years that some models of Ram trucks are affected by a dangerous steering system defect. Fiat Chrysler has attempted (unsuccessfully) to recall all affected Dodge Ram pickups. This has not prevented some Dodge Ram owners and their passengers from being negatively impacted – physically or financially – by the defect. If you or a loved one have been injured by a defective Dodge Ram pickup truck, you may be entitled to compensation.
Details of the Dodge Ram's "Death Wobble"
The allegedly-defective trucks include Dodge Ram 2500, 3500, 4500, and 5500 model trucks manufactured between 2009 and 2012.
The affected trucks are either 4 x 4 trucks (Ram 2500 and 3500 models), chassis 4 x 4 trucks (Ram 3500 model), or cab chassis trucks (Ram 4500 and 5500 models).
Fiat Chrysler has indicated that the steering system in these trucks is defective and can result in broken tie rods. This can make the Dodge Ram difficult to control. In addition, owners of affected Dodge Rams have reported that the vehicle shakes violently at high speeds, a condition that has been termed the "death wobble."
What Should Ram Owners Do?
Despite allegedly knowing about the defective steering system since the early to mid-2000s, Fiat Chrysler did not take action until 2009. Fiat Chrysler first attempted to recall Dodge Ram models and allowing owners to have the defective steering system repaired. This did not prove successful, however, as the "death wobble" persisted in some Ram trucks even though they had been allegedly repaired and Fiat Chrysler did not have sufficient repair kits to repair all vehicles affected by the recalls. This led to some Ram owners experiencing long wait times before they would be able to have their vehicle repaired.
Fiat Chrysler thereafter offered to buy back any affected Dodge Ram if the owners no longer wanted to keep the truck. The owner would receive the purchase price of the vehicle less any depreciation to the vehicle. Fiat Chrysler would then be allowed to repair the trucks and then resell them to other consumers. In the alternative, owners could keep their Dodge Ram trucks and receive compensation from Fiat Chrysler for any repairs that the owner had paid for as a result of the defective steering system.
These options are not sufficient to adequately compensate all owners of Dodge Ram trucks with defective steering systems, especially if the owner or a passenger were injured in a crash caused by the defective steering system. Because of this, some injured Dodge Ram owners and passengers have filed lawsuits against Fiat Chrysler alleging that the defective steering system made the Dodge Ram pickup unreasonably dangerous. These injury victims have alleged that they have been injured in rollover crashes, ejected from the vehicle during collisions, and/or incurred substantial repair costs as a result of the defective steering system.
If you or a loved one owns a Dodge Ram truck affected by the recall notices and you have been injured in an accident caused by the "death wobble" or by your inability to control the Ram truck, contact a knowledgeable Ram steering defect attorney as soon as possible. Fiat Chrysler and other car manufacturers have a general duty to produce a car that is safe for consumers to drive and free of defects that cause effects like "death wobbles." When manufacturers learn that there may be a problem with the vehicles they produced, they must take appropriate steps to warn consumers and either repair or recall the vehicles. Manufacturers who delay taking these steps, or who conduct ineffective recalls, may be putting the lives of their customers and their customers' family members at risk.
Stern Law, PLLC is Your Dedicated Defective Product Law Firm
Product liability and auto defect lawsuits can be technical and difficult to prosecute, which is why it is beneficial to have the assistance of an experienced and dedicated law firm like Stern Law, PLLC. Attorney Ken Stern is passionate about helping individuals and families injured by dangerous products like the defective Dodge Ram pickup models. Attorney Ken Stern will thoroughly investigate the facts of your case and can educate you as to your potential rights to compensation. If you appear to have a valid claim for compensation against Fiat Chrysler for injuries resulting from a defective Ram truck, Stern Law, PLLC will be by your side advocating on your behalf throughout the pendency of your claim. Contact Stern Law, PLLC today by calling (844) 808-7529.