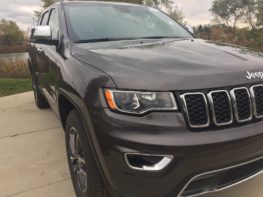 At this time, Stern Law, PLLC, is no longer able to take on new EcoDiesel emission clients. Those looking to opt out must do so through an email OR have a letter postmarked no later than April 15, 2019, sent to the class administrator. If you are looking to avoid the class settlement, here are the required steps as described in the Long Form Notice:
You must send a hand-signed letter (photo or scan) to the class administrator that includes the following:
Your name, address, and telephone number
The VIN of your vehicle
A statement that "I wish to exclude myself from the Class in In Re Chrysler-Dodge-Jeep EcoDiesel Marketing, Sales Practices, and Products Liability Litigation, No. 3:17-md2777," or substantially similar clear and unambiguous language
A statement as to whether you own, lease, owned, or leased an Eligible Vehicle and the dates of ownership or lease;
If you no longer own or lease your vehicle, evidence that the vehicle was sold or that the lease expired or was terminated; and
Your personal signature (electronic signatures, including Docusign, are invalid and will not be considered personal signatures)
That letter can be sent by mail (but must be postmarked no later than April 15, 2019) to
EcoDiesel Settlement Opt-Out,
P.O. Box 58339,
1500 John F Kennedy Blvd, Suite C31,
Philadelphia, PA 19102
OR by taking photos/scans of the documents and sending via email to OptOut@EcoDieselSettlementAdmin.com, no later than April 15, 2019. Again, the document must be hand-signed, so any opt out sent by email will need to be a picture or scan of a hand-signed letter with the above information.
EcoDiesel owners who choose to opt out and do not hire other legal counsel are welcome to contact us if they have sent a court-approved to join our individual litigation claims group. If you have submitted a valid opt-out submitted to the settlement group by April 15, please email optout@sternlawonline.com.