What You Need to Know about Keyless Ignition Lawsuits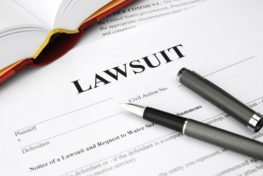 A growing number of consumers who purchased keyless ignition vehicle have experienced devastating accidents resulting in carbon monoxide poisoning and catastrophic injuries like brain damage and wrongful death. Keyless ignition systems do not require motorists to shift out of drive or neutral and to turn the engine off with a key like traditional vehicles. They are causing injuries when carbon monoxide builds up in a garage and leaks into the home because the vehicle's engine is left running or when they rollaway because there gear selector is not shifted into park. Because of these tragedies which have claimed the lives of at least 19 people and injured many more, lawsuits are being filed by victims who have suffered personal injury and families of wrongful death victims.
Stern Law, PLLC Accepting Defective Keyless Ignition Vehicle Lawsuits
Our defective keyless ignition attorney at Stern Law, PLLC currently are reviewing potential claims from victims of defective keyless ignition vehicles. Our law firm represents our clients with compassion and diligence when seeking to hold automakers and car dealerships accountable for the harm caused by defective vehicles. The defective keyless ignition lawyers at our law firm explain our clients' rights, discuss their legal options, and tenaciously pursue their lawsuit when appropriate. We recognize that victims of unsafe motor vehicles are "real people" who suffer intense pain, family disruptions, the inability to work, and other severe hardships, so our defective auto attorneys and staff have empathy toward our clients.
Call Stern Law, PLLC today at (844) 808-7529 or submit an online form for your free case evaluation.
Class Action Lawsuit Filed Against Automakers Because of Unsafe Keyless Ignition
A nationwide class action lawsuit, Draeger v. Toyota Motor Sales, was filed against multiple vehicle manufacturers, including Honda, Nissan, Toyota, Volkswagen, and others on August 26, 2015. The lawsuit alleges that keyless fob ignition systems installed in certain vehicles which cause carbon monoxide poisoning have design defects. The lawsuit states that at least thirteen people had died from carbon monoxide poisoning at the time the suit was filed because the engine of vehicles did not turn off or sound provide an adequate warning. The plaintiffs in the class action lawsuit contend that this convenience feature lacks sufficient safeguards and that the auto manufacturers misrepresented keyless ignition vehicles as being safe.
The lawsuit seeks both injunctive relief and damages for both injury victims and families of wrongful death victims. The injunction is to prevent automakers from continuing to market these unsafe vehicles to consumers without adequate safety procedures and to obtain compensation for both economic and non-economic losses by victims and their families. The lawsuit also notes that the defect can be fixed with relatively little expense and that some automakers have already implemented safety measures on newer models.
While you might wish to join the class action lawsuit, our defective ignition lawyers can discuss the advantages and disadvantages of this approach. Our lawyer can assist you if you want to opt-out of the class action lawsuit and pursue a separate personal injury or wrongful death lawsuit.
What You Should Do If You Are Considering a Defective Keyless Fob Lawsuit
If you have suffered serious injuries because of carbon monoxide poisoning or you have lost someone you love, you should seek prompt legal advice from an experienced defective keyless ignition lawyer. Strict timing deadlines exist to pursue such a claim, and litigation against automakers based on this unsafe vehicle feature are already pending. If you have experienced a brain injury or other serious injuries because of carbon monoxide exposure caused by a keyless ignition vehicle, you also should seek immediate medical attention. Victims who suffer carbon monoxide exposure should complete their course of treatment and attend all of their medical appointments.
Speak with an Understanding and Committed Defective Keyless Fob Ignition Attorney
Our defective keyless ignition attorney at Stern Law, PLLC are currently evaluating claims against vehicle manufacturers of defective keyless FOB systems. Our lawyer can advise you about pursuing an individual lawsuit or participating in the pending class action. We represent our clients with passion and diligence in pursuing their rights and full monetary recovery. Our goal is to hold automakers accountable when they endanger the public with their unsafe vehicles. Our attorneys work tenaciously in pursuit of the best outcome for our clients. We invite you to contact Stern Law, PLLC today at (844) 808-7529 or submit an online form for assistance.