Oxygen Deprivation or Asphyxia at Birth Lawyer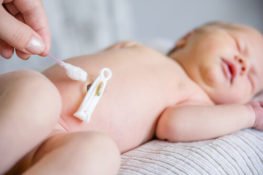 As parents prepare for the birth of a child, they may think about whether they are having a boy or a girl, what the future will be like for their child, and how much joy the addition to the family is going to bring. In most cases, they do not think about what happens if a trusted doctor, nurse, or other medical professional makes a terrible mistake during the birth and causes the baby to be without oxygen for too long, but this is the tragic reality faced by many parents.
There is no doubt that even a short period of time in which an infant is deprived of oxygen can lead to tragic and permanent consequences for the child. This is why there are very clear protocols in place to take every available precaution to prevent a child from being deprived of oxygen, or asphyxiated, during the delivery process. In a situation where very little oxygen reaches the brain (hypoxia) or no oxygen is transmitted to the brain (anoxia), the child may suffer from permanent brain damage, or may die as a result of the asphyxiation.
Many different medical conditions can pose a risk of oxygen deprivation to a baby in the womb or a newborn infant.
Some of the more common medical events include:
Prolapsed umbilical cord leading to blood supply to the brain being impacted;
Untreated infections in the mother – there are many different medical illnesses that may impact the baby and prevent critical oxygen from getting to the brain;
Shoulder dystocia – this involves a situation where the baby becomes stuck during the birth process. In certain situations, the contractions can press on the neck of an improperly positioned baby, leading to oxygen deprivation;
Excessive contractions caused by the improper administration of certain drugs during delivery – there are drugs that may be necessary during the birth process. However, when those drugs, such as Pitocin/Oxytocin, are administered in the wrong dosages, they may lead to too frequent contractions that can limit oxygen to the baby's brain;
Medical issues with the placenta that are not diagnosed by the doctor or other medical professionals – if a doctor, nurse, or other medical professional fails to diagnose or respond promptly to a medical problem relating to the placenta, then it may lead to serious complications for the baby;
Physical trauma to the baby – whether occurring in the womb or immediately after birth, there are many physical injuries that can lead to oxygen deprivation; and
Preeclampsia and eclampsia – these severe medical conditions are caused by high blood pressure in the mother. The development of high blood pressure after the 20th week of pregnancy may be due to preeclampsia. If the condition is not treated, it may lead to eclampsia, which can cause grand mal seizures in the mother. These medical conditions can severely alter the blood flow through the placenta, leading to oxygen deprivation in the baby.
Although the doctor or nurse may not have done anything to lead to the development of the serious medical condition that may impact the flow of oxygen to the baby's brain, a failure to diagnose or respond appropriately to the problem may lead to terrible consequences for the child. Prolonged deprivation of oxygen may result in the death of brain cells and permanent brain damage.
Some common injuries resulting from hypoxia or anoxia include:
Cerebral palsy;
Paralysis;
Vision or hearing impairment;
Language and speech impairment;
Developmental delays; and
Emotional and mental disabilities.
In order to obtain the resources that may be critical to getting the proper care for a child suffering severe harm as the result of medical negligence, it may be necessary to bring a legal action against one or more of medical professionals who may have prevented the injury by quicker or more appropriate actions. Some children who have suffered as a result of oxygen deprivation may require ongoing treatment and rehabilitation, as well as accommodations to the home and family vehicle, specialized education programs, and other care. It is important to seek the advice of a qualified and compassionate birth injury attorney as soon as possible if there may have been malpractice that caused or contributed to the severe harm suffered by an infant.
Stern Law, PLLC Fights for Babies Injured by Medical Negligence
When a baby is deprived of oxygen during pregnancy or the birth process, it may lead to a lifetime of struggle for the child and the destruction of many of the previous hopes and dreams of the parents. At Stern Law, PLLC, our attorneys have spent more than 30 years getting justice for those injured by a preventable error made by a doctor, nurse, or other medical professional. We will fight to get you the results that you deserve. Stern Law, PLLC also offers resources to anyone with questions about medical malpractice or who may have been injured because of a mistake, even for those who are not clients. We have knowledgeable and compassionate staff members available 24 hours per day, seven days per week, to answer questions. Call us at 1-844-808-7529 or fill out an online contact form in order to learn how we can help you get through this difficult time.