Periventricular Leukomalacia Lawsuit Attorney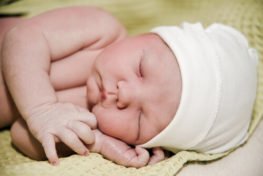 There are many different medical conditions that may affect a newborn child. Periventricular leukomalacia (referred to as PVL) is one of the conditions that results from injuries to a baby's brain. It is more likely to occur in premature rather than full-term infants.
When a child is suffering from PVL, he or she may have multiple areas in the brain where the cells (which are part of the area known as the white matter) have died in proximity to fluid-filled ventricles. Although there are several different causes of PVL, premature infants who have suffered from certain types of infections or who have experienced intra-ventricular hemorrhaging are at greater risk of developing PVL. In essence, deprivation of oxygen or restriction of blood flow can lead to an infant suffering from PVL.
In order to minimize the risk of an infant developing PVL, it is important to be aware of the risk factors, including the following:
Infections suffered by the mother during pregnancy – If a doctor or other medical professional fails to diagnose of properly treat an infection, it can lead to greater risk of PVL;
Fetal infections;
Infections suffered by the infant after birth, especially those that result in hypoxia or ischemia;
Respiratory distress, including traumatic events during the delivery process that result in the need for extensive resuscitation of the newborn baby;
Other events during birth that restrict, either partially or completely, the flow of oxygen to the infant;
Hypotension; and
Premature birth – Infants born before 32 weeks of gestation face a far greater risk of developing PVL. Taking every possible precaution to avoid a premature birth is critical to minimizing the odds that a baby will suffer from the debilitating effects of PVL.
For many parents with a newborn child, it may be difficult, if not impossible to understand that something is seriously wrong until weeks, or even months, have passed. One of the reasons for this is the fact that PVL often is diagnosed after an infant demonstrates difficulty in performing basic motor skills, which often are evident until the baby starts to engage in coordinated movement.
Some of the more common early signs of PVL include:
Inability to complete basic tasks involving motor skills;
Poorly developed muscles, especially in the legs and feet;
Diminished heart rate;
Respiratory issues, including episodes where the child stops breathing (apnea);
Vision problems.
In order to determine if an infant is suffering from PVL, it is necessary for the doctor to use a magnetic resonance imaging (MRI) machine to examine the child's brain in order to ascertain the extent of the white matter damage or use an ultrasound device on the baby's head. Unfortunately, there is no treatment for infants who suffer from PVL.
When a child has suffered from harm as the result of PVL, it may lead to developmental delays and nervous system injuries. Some children who suffer from PVL may develop cerebral palsy, hypoxic ischemic encephalopathy (HIE), epilepsy, or cognitive disabilities. Although there is no current treatment for PVL, it is possible that physical therapy may help improve mobility, including activities such as sitting up and crawling in younger children and walking, as well as using arms, hands, and fingers, in older children.
There are many instances where the baby suffered from PVL as the result of circumstances that were outside the control of doctors, nurses, and other medical professionals. However, medical negligence often causes or contributes to the development of PVL.
A medical professional may be liable for malpractice if he or she:
Failed to monitor the mother for signs of fetal distress;
Failed to respond promptly to a medical emergency, including ordering a Cesarean section;
Failed to prevent hypoxia or ischemia, which may be caused by many different medical conditions, including placental abruption, cord compression, prolonged labor, and improper administration of drugs to assist with labor;
Failed to use delivery implements, such as forceps or a vacuum extractor, in the proper manner;
Failed to provide the infant's parents with appropriate information and obtain informed consent before proceeding with a specific delivery plan or treatment option; or
Improperly resuscitated or ventilated the infant, leading to the hypocarbia (decreased carbon dioxide in the blood).
Stern Law, PLLC Fights for Infants Severely Harmed Due to Malpractice
When a baby is injured as the result of pregnancy, labor, or delivery, it may be difficult to determine what went wrong, but it is crucial to take steps to examine every aspect of the process in order to identify wrongdoing and obtain the funds that a child needs to get the right care going forward. At Stern Law, PLLC, our medical malpractice attorney has spent more than 30 years advocating for victims whose lives have been changed because of a preventable mistake. We strive to obtain the resources necessary to pay bills, get needed medical treatment, and compensate for the pain and suffering caused by a terrible error. Stern Law, PLLC also provides resources for anyone with questions or concerns about PVL or other birth-related injuries. We have knowledgeable and dedicated staff members available 24 hours per day, seven days per week, to answer any questions, regardless of whether or not you are a client. Call us at 1-844-808-7529 or fill out an online contact form in order to learn how we can help you get through this difficult time.