Mercedes mbrace Legal Options for Owners After 3G Service Cancellation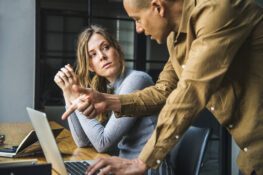 The recent announcement that Mercedes is discontinuing its 3G support for their mbrace service many depend upon is sure to catch millions of owners completely off guard, creating concern about its impact and the available options. The reality is that many vehicles manufactured in the last ten years, some as recently as 2021, provided their connected services by running 3G. That includes things like in-nav traffic and location data, WiFi hotspots, emergency call services, remote lock/unlock functions, smartphone app connectivity, voice assistants, and even concierge services. Many if not most of those features will no longer work by the end of 2022. Because there is no indication the substitute for Mercedes' 3G in-car service will function identically or parallel to the existing mbrace service, there are important protections current owners will need to explore. Given the significant value derived from the 3G-backed mbrace service which Mercedes has touted in its marketing for years, it is simply unacceptable that Mercedes did not anticipate and plan for an appropriate replacement, leaving owners with a potentially depreciated product with reduced functionality.
Because of these and other reasons, our firm and its co-counsel are pursuing legal options for current Mercedes owners whose vehicles are impacted by the discontinuation of the mbrace 3G service.
Every automotive manufacturer will likely be the biggest fan of its own products. Beyond commercials and billboards, the way a manufacturer describes and markets their vehicles determines how prospective purchasers view their products. The sheer volume of features Mercedes owners have come to rely upon that are dependent upon the 3G mbrace service is quite surprising. There is a legitimate reason to be concerned that core functionality like mobile device connections to the vehicle and navigation may be disrupted due to the system's future dependence on an alternative dongle service to remain viable in the future, but with potentially adverse impacts on the vehicle and its operation. These 3G-reliant features provided incentive for many owners to purchase their vehicle, with benefits that many now depend upon and utilize in their daily driving for efficiency, safety and convenience.  Beyond this, in-vehicle entertainment, concierge services, smartphone app connectivity, voice assistance and more could all be impacted based upon this change.
Should owners be forced to simply accept a less-functional product if/when the rollout of alternative data connection services negatively impacts their vehicle, its function, convenience and even resale value?
Stern Law believes consumers should not be saddled with the negative impact caused by a lack of planning by Mercedes in this process. The failure of the manufacturer to design and service  vehicles with their own technology to adapt to a changing technological environment has made loyal owners dependent upon on a new third-party service with unknown consequences. For Mercedes to market their vehicles with features powered by a 3G-reliant mbrace system will leave many owners in the dark once 3G is retired this year.
In an ever-evolving world of technology and features, it's understandable that some items become obsolete or incompatible with new innovations. Yet even as other devices have been retired, there are countless examples of manufacturers bridging the gap to ensure an ability to upgrade, not to fully or even partially degrade function. Unfortunately, this does not appear to be the case for Mercedes' lineup of vehicles dependent on the 3G-based mbrace system. Instead, it appears that rather than "embracing" new technology and in-car hardware that could evolve parallel to the outside world and resolve their 3G dependence, the mbrace system, and Mercedes, got stuck by relying on quickly antiquated technology that can only be 'swapped out' with another company's dongle product with unknown consequences and other negative impacts. Mercedes apparently failed to develop fully upgradable systems they could control and problem solve around, without negatively affecting owners and their vehicles. A critical, valuable part of their vehicle will no longer work in the manner Mercedes represented in its marketing and promotional materials.  Should current owners carry the burden of how this change may impact the vehicle?
We don't think so.
Stern Law, along with our co-counsel, is exploring reasonable legal options for owners of Mercedes vehicles equipped with mbrace 3G technology. We will pursue the rights of our clients for fair compensation parallel to the impact Mercedes' dongle rollout has on vehicle performance, services and value. In doing so we believe what is right and fair can be achieved; absent that protection and action, Mercedes appears to be subjecting their loyal owner base to become the test subjects of what we believe was an avoidable problem with timely and appropriate planning in mind.
Stern Law is actively assisting owners of vehicles equipped with 3G-based Mercedes mbrace systems explore their legal options to cover any and all costs or problems caused by the company's transition in setup. For more information, please call (844) 808-7529 or fill out our contact form.
Important Notice: The preceding information represents the opinions of Stern Law, PLLC, that should be thoughtfully considered by you and lawyers with whom you should consult. Despite our opinions and views expressed above, and because every case is different, nothing here can or should be understood to represent a guarantee of success. This article should not be considered a solicitation for legal services by Stern Law, PLLC, to anyone currently represented by legal counsel.