Report Nursing Home Abuse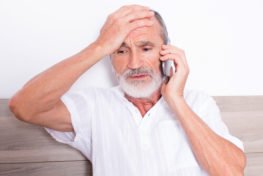 What to Do If You Suspect Abuse
Abuse is a crime. Everyone who witnesses abuse is obligated under the law to report the crime. Reasons why suspected abuse, neglect or exploitation should be reported:
Victimization of elders is illegal
To protect the elder's rights
To prevent further abuse of the victim or other seniors
To bring perpetrators to justice
To provide compensation to those victimized
In the case of death, to provide compensation to those affected by elder abuse
How to Report Elder Abuse
For serious, threatening, or dangerous abuse, call 911 or the local police for immediate assistance.
Call Adult Protective Service agency to file a complaint. To locate the APS agency near you, call toll-free 1-800-677-1116. This number is available from Monday through Friday 9 AM-8 PM (except U.S. federal holidays). Or, visit http://www.ncea.aoa.gov/NCEAroot/Main_Site/Find_Help/Help_Hotline.aspx for an agency near you.