Nursing Home Resident Rights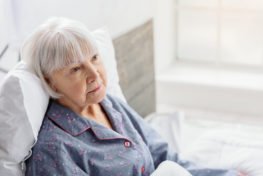 Protecting Nursing Home Residents
You grew up watching your parents live life without the need for outside assistance. Your parents were strong and proud of their accomplishments. Therefore, it took awhile for the fact that they needed additional care to become a reality for you. Despite the fact that your loved ones no longer could accomplish all the required tasks of daily living on their own, they remained committed to maintaining as much independence as possible. Therefore, you made the selection of the nursing home carefully, with full consideration of your parents' interests and wishes. You thought that you had found a place that met all of your requirements, providing a social atmosphere that also had sufficient staff and medical personnel to meet the physical and medical needs, as well as the individual rights, of your parents. It was devastating to discover that the nursing home that was supposed to be a sanctuary for your parents in their old age was the cause of horrible suffering.
Nursing home negligence and abuse is widespread, despite the many efforts to regulate a safe facility for elderly and impaired individuals. Unfortunately, many of the facilities have discovered how to appear far more effective and professional than they are in reality. If one of your loved ones has been harmed because of nursing home negligence or abuse, the dedicated and compassionate attorneys at Stern Law, PLLC have the skill and commitment to discover the truth and get your parent the compensation that he or she deserves for the wrong that was done to him or her. Your loved one has rights and these rights were violated. Our attorneys will fight to hold the responsible parties accountable for their wrongdoing.
Resident Rights
In order to take the first steps towards protecting nursing home residents, organizations like Medicare have created a list of resident rights afforded under state and federal law. These include:
A resident in a nursing home has the right to be treated with dignity and respect;
A resident has the right to know about applicable services and fees, in writing, before moving into the nursing home;
A resident has the right to manage his or her own finances or to designate an agent to control all funds and accounts if he is not in the position to directly control the money;
A resident has the right to privacy. In addition, he may have free use of his personal property as long as the use does not impinge upon the health, safety, or rights of other people;
A resident has the right to learn about any medical diagnoses and proposed treatments, as well as medications that are being prescribed. The resident also has the right to refuse to take medications or receive certain treatments;
A resident has the right to make his own schedule, deciding when to go to bed and wake up in the morning. A resident also has the right to decide what activities in which to participate and make other important decisions;
A resident has the right to create an environment that feels like a home rather than a clinical setting, allowing the resident as much autonomy is logistically possible.
In addition to the above enumerated rights, a resident has the right to communicate with people of his choosing, as well as have access to services inside and outside of the nursing home. This becomes an important consideration when the facility is attempting to restrict access in order to cover up negligent or abusive behavior. Family should assert that unless the resident has affirmatively revoked a visitor's permission, then the nursing home cannot justify the restriction.
In addition to the rights of the resident, the nursing home has obligations that it must meet to fulfill the rights and interests of the resident, specifically:
The nursing home must respect the individual nature of each resident while prompting him or her to get involved in activities and programs that are aligned with the interests of the resident;
The facility management must ensure that each resident has a clean, safe, and comfortable environment;
The nursing home staff must protect the resident from any negligent or abusive treatment from any party; and
The nursing home must provide the privacy necessary for residents to be certain that their communications with visitors, guests, and service providers are not being overheard, whether intentionally or not.
A nursing home resident also has the right to the appropriate level of medical care and other services provided by a qualified and experienced medical practitioner. This includes all types of care, including rehabilitation and physical therapy, nursing care, dental services, social work, and legal advice. If there are some restrictions in place that make communication, the nursing home must find a reasonable accommodation to be certain that the resident is receiving the right information.
The nursing home should ensure that the resident has taken the correct steps to ensure that their rights and interests are protected in the event that he no longer can speak for himself. This includes:
The completion of documentation that designates an agent authorized to make decisions on behalf of the resident in the event of incapacitation;
The execution of advance directives, specifically with regard to medical decisions and a living will;
The selection of a doctor who will act as the resident's personal physician.  This doctor must be authorized to practice in the nursing home and must agree to act in accordance with all applicable state and federal regulations; and
Obtaining informed consent before any medical treatment is undertaken.
If the resident has a health emergency, the facility must notify the resident's physician as soon as possible, notify the designated agent or family member of the medical event, especially if the incident requires a change in ongoing treatment or the relocation of the resident to another facility for treatment.
Stern Law, PLLC: Our Lawyers Make a Difference
As the loving and concerned son or daughter of an aging parent, the realization that your loved one required more care and attention than you could provide was a terrible moment for you. In addition to making sure that your parents had a place to live that would provide the physical assistance that they required, you also needed to know that they would be treated with dignity and respect. They had a lifetime of making their own decisions and living life on their terms. You needed to find a place in consultation with them that allowed them to live as they chose while having access to programs, activities, and necessary services. Under the current state and federal laws, a nursing home must satisfy proscribed rights of each of their residents. This information gave you some comfort. Therefore, it was especially devastating to learn that your loved one had suffered a terrible harm because of negligence or abuse at the nursing home, in violation of everything that you sought for your parent. Stern Law, PLLC understands that you now face the turmoil that this discovery brings. Our compassionate attorneys understand the sense of betrayal and the need to get justice for your loved one. We know how to investigate the circumstances surrounding the harm suffered by your parents, discovering who was at fault, and determining the best strategy for holding them accountable.
When I, Ken Stern, formed Stern Law, PLLC, it was with the motivation of getting justice for those wronged through no fault of their own. I have witnessed many atrocities perpetrated on innocent victims by someone who was supposed to take care of that individual. From my perspective, these abuses often involve the most vulnerable, including the elderly and children. As a devoted son, I am determined to get help for those who have been harmed and hold the responsible parties accountable so other people are not harmed in the future. Stern Law, PLLC brings together a team of attorneys, investigators, and professionals who are as committed to these goals as I am. In addition, I wanted to provide victims and their loved ones with the resources to answer some of the questions that they have when someone is suffering as a result of another party's negligence. I personally am available to answer any questions and discuss your situation, without charge. Call our team at 1-877-469-7273 (1-877-4MYPARENT) any time, seven days a week, to talk about the harm suffered by your loved one.