Overview of Actos Lawsuits & Settlements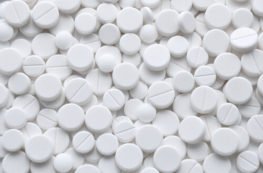 Since being released by the FDA back in 1999, Actos, also known as Pioglitazone, is a drug that has often been prescribed to treat Type 2 diabetes – a condition where the pancreas produces insulin but fails to make enough or use it in a way to properly control a person's blood sugar levels. Specifically, Pioglitazone falls within a category of medications known as "thiazolidinediones", which work to increase the body's sensitivity levels to insulin, thereby regulating said amounts. Although the drug has shown promise in patients suffering from Type 2 diabetes, numerous medical studies evince a significant link between Actos and severe, sometimes fatal side effects, such as cancer of the bladder and heart failure.
FDA Warnings about Actos
Due to the serious nature of the side effects reported by Actos users as well as a study issued by Kaiser Permanente (which highlighted the disturbing side effects associated with taking Actos), the FDA conducted a safety evaluation of the drug in relation to its treatment of Type 2 diabetes. Specifically, it declared in June of 2011 that there was a significant nexus between Actos and bladder cancer, warranting a more in depth investigation of the drug. Subsequently, in August of 2011, the FDA approved a drug label update to Actos, warning the public of the possible link of using this drug for over a year and getting bladder cancer.
Studies Link Actos to Increased Incidences of Bladder Cancer
Back in 2003, the FDA asked the manufacturer of Actos, Takeda Pharmaceuticals, to conduct a decade long study of the risks of taking the drug and getting bladder cancer. During the period following FDA's request, there are over 880 newly reported bladder cancer cases. Additionally, a number of studies have been conducted, which examine the potential link between Actos and bladder cancer. The most reliable study conducted in the U.S. was performed by Kaiser Permanente in Northern California ("Kaiser"). According to their five-year interim analysis (their study is for a total of ten years), it shows that Actos users have a forty percent increased risk of bladder cancer when taken for over a year. The study also suggests, among other things, that men using Actos are more likely than women to develop bladder cancer.
Moreover, the most widely known international study was conducted by the French Medicines Agency, or AFSAAPS, which researched the relationship between Actos and bladder cancer over a three year period, starting in 2006 and ending in 2009. Its findings were similar to those released by Kaiser, noting that patients taking Actos are a much greater risk of receiving a bladder cancer diagnosis.
Actos in the News
Currently, numerous Actos lawsuits are being brought in both state and federal courts across the United States. The numbers of these lawsuits continue to increase given the widespread and well known side effects associated with Actos use, such as heart failure and bladder cancer. In order to promote the just and efficient adjudication of federal Actos cases, the Judicial Panel of Multidistrict Litigation ordered the consolidation of all federally brought Actos suits to the Western District of Louisiana. This court is centrally located to process and handle Actos litigation and is known as Multidistrict Litigation (MDL) No. 2299.
Lawyers Are Ready Now to Help You
It is crucial to speak with an attorney who is qualified to handle the various complexities and nuances associated with suing pharmaceutical and medical device manufacturers. Only skilled lawyers can help victims of Actos recover monetary damages for costs due to medical treatment, pain and suffering, emotional trauma, counseling costs, funeral expenses, as well as lost wages. You certainly need a defective drug attorney on your side who has the experience necessary to help you get the compensation that you deserve.
Actos Case Evaluation
Give us a call today to see if you or a loved one may be entitled to recover monetary damages from complications caused by Actos. Call attorney Ken Stern at 1-844-808-7529, or complete an online contact form for assistance.