Depakote Class Action Lawsuits and Lawyers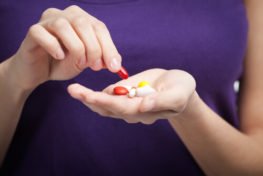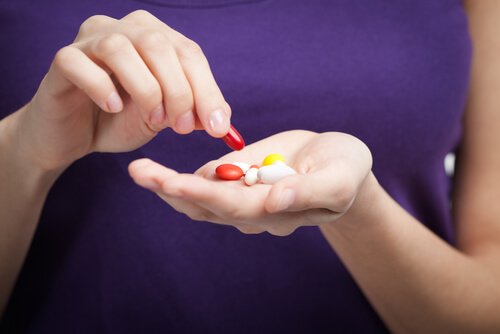 Depakote Class Action Lawsuits and Lawyers
Depakote is an anticonvulsant drug manufactured and marketed by Abbott Laboratories. This drug has been used for nearly 25 years to treat individuals suffering from epilepsy, manic bipolar behavior, and migraines. In recent years, however, class action lawsuits have been filed against Abbott Laboratories after evidence surfaced that Depakote use during pregnancy may be linked to certain birth defects and health complications. Abbott Laboratories has also been cited for allegedly marketing Depakote in a manner that suggested it was effective in treating certain conditions without evidence to support these assertions. As a result, individuals who feel that their birth defects or their child's birth defects are the result of Depakote may be entitled to compensation for their losses.
Common Uses for and Side Effects of Depakote
Since 1983, Depakote has been prescribed to individuals suffering from certain physical and psychiatric conditions. In particular, individuals with epilepsy, migraines, and those who are currently suffering from a manic bipolar episode may have been prescribed Depakote in order to help manage their symptoms. While many individuals have been able to successfully manage their symptoms using Depakote, other individuals have experienced serious side effects from using Depakote.
The Food and Drug Administration (FDA) has known since 2008 that Depakote and other similar drugs may cause some patients who take these drugs to develop suicidal thoughts and behavior. Not only this, drugs such as Depakote have been linked to certain birth defects. Children of women who take Depakote while pregnant may have a lower IQ as a result.
In addition, women who are prescribed Depakote while pregnant are at an increased risk of giving birth to children with defects such as cleft palate, heart defects, penis abnormalities, and/or abnormal skull development.
Depakote Developer Pleads Guilty
In 2012, Abbott Laboratories pled guilty to criminal charges that it had advertised Depakote for use in situations for which it had not been tested or evaluated. More specifically, it had been alleged that Abbott Laboratories had marketed Depakote for use as a sedative in nursing homes for residents displaying aggressive behavior. Depakote had also been marketed for use by individuals suffering from schizophrenia. The FDA had not approved Depakote for use on these types of patients, nor was there any research suggesting that Depakote was an effective treatment for schizophrenia. As a result of its guilty plea, Abbott Laboratories has agreed to pay $1.5 billion in fines, fees, and costs.
Depakote Class Action Lawsuits Filed on Behalf of Injured Children and Adults
In the past few years, individuals have filed several class action lawsuits and personal injury lawsuits against Abbott Laboratories alleging that they or a loved one were injured by Depakote. A class action lawsuit is one in which a few injured individuals file a lawsuit and seek compensation on behalf of hundreds or thousands of others who have been injured in a manner similar to themselves. Injured individuals and their loved ones who do not wish to join a class action lawsuit may be able to file product liability lawsuit and seek compensation on behalf of themselves or their injured loved one.
Depakote lawsuits are filed claiming Abbott Laboratories violated principles of product liability law. These principles require that the manufacturer of a product or drug such as Depakote provide consumers with adequate warnings about the potential side effects or dangers of their products. Many of the lawsuits filed by adults with birth defects or by the parents of children born with birth defects have alleged that Abbott Laboratories failed to provide adequate warnings about the potential risk of birth defects to women who were prescribed the drug. Wrongful death lawsuits have also been filed by the surviving family members of individuals who committed suicide after taking Depakote. These lawsuits, too, typically allege that Abbott Laboratories failed to provide their loved one with adequate warning that Depakote may cause suicidal thoughts and behaviors.
How to Tell if You Have a Claim Against Abbott Laboratories
If you took Depakote while pregnant and your child was born with one or more birth defects, you may have a viable claim for compensation against Abbott Laboratories. You may also have a claim if you are an adult and are suffering from one or more birth-related conditions and your mother took Depakote while pregnant. Finally, you may have a claim or be able to join a class action lawsuit if a family member committed suicide after being prescribed Depakote.
The experienced Depakote class action lawsuit firm of Stern Law, PLLC is equipped to evaluate the circumstances of your case and help you determine what legal rights you may have. Where appropriate, Stern Law, PLLC will help you file a lawsuit or join a class action lawsuit and vigorously assert your claim for compensation. Call Stern Law, PLLC at (844) 808-7529 for prompt and professional assistance.