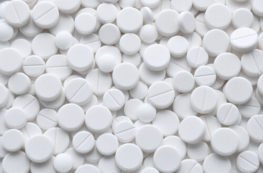 Public Warning: Fosomax Has Caused Thousands of Serious and Life Threatening Injuries
Fosamax, known in its generic form as "Alendronate", is a specific type of bisphosphonate drug that is manufactured by Merck & Co. ("Merck") to treat such bone conditions as osteoporosis and Paget's Disease. Fosomax generally helps reverse bone density loss in patients suffering from these conditions by targeting cells responsible for causing bone loss.
Since its approval by the FDA in 1995, numerous serious and life threatening side effects have been reported by Fosomax users, such as:
Osteonecrosis of the jaw
Osteomyelitis of the jaw
Law energy femur fractures
Esophageal cancer and ulcerations
Atrial fibrillation
FDA Warnings Regarding the Use of Fosamax
In the summer of 2004, the FDA recognized that there was a strong link between Fosomax and other bisphosphonate drugs and osteonecrosis of the jaw, also known as Dead Jaw Syndrome. Dead Jaw Syndrome is a disease that usually starts out with an oral infection (sometimes caused by a patient having routine dental work) and ultimately leads to complete and permanent destruction of jaw bone. As a result, the FDA required Merck to add a warning to its drug label. Notwithstanding, the company continued to deny the existence of a link between Fosomax and osteonecrosis. In 2007, the FDA raised further safety concerns about Fosomax and its potential risk of causing atrial fibrillation. In 2008, the FDA also issues with Merck about the drug's connection to causing severe joint, muscle and bone pain. Due to increased reports of bone fractures with those taking Fosomax, the FDA required Merck to also include this complication in its drug label.
The Problems with Fosamax
Studies published across the world have evidenced that Fosomax and other bisphosphonate drugs can cause a rare form of fracture in the femur, known as "low energy" fractures. This type of fracture usually occurs when a patient taking Fosomax falls. According to a 2010 study published in the The Journal of Bone and Mineral Research, researched reviewed 310 patients who sustained femur brakes, with over 90% of them taking Fosomax. Specifically, the study found that most of these patients experienced persistent pain in the thighs and groin leading up to the fracture.  Additional studies have found links between Fosomax and esophageal cancer, atrial fibrillation, Dead Jaw Syndrome, and other serious complications associated with the use of the drug.
Fosamax in the News
Due to the number of serious complications associated with the use of Fosomax, several lawsuits have been filed in state and federal courts across the country. Given the volume of these cases being filed against Merck by plaintiffs who have suffered the side effects associated with Fosomax, the cases were consolidated into a Multidistrict Litigation, or MDL, entitled In re Fosamax Products Liability Litigation, MDL Case No. 1789, in the United States District Court for the Southern District of New York. While each case will remain separate, a judge will preside over the cases in order to efficiently resolve them. At this juncture, over 900 cases are currently pending in MDL 1789, and in some cases, Merck has been able to prevail. However, in 2010, a federal jury in the case of Shirley Boles v. Merck & Co., Inc., issued an award of $8 million to a person who suffered from Dead Jaw Syndrome as a result of taking Fosomax. Overall, legal experts expect that the number of cases against Merck will continue to mount in light of the serious side effects associated with the use of Fosomax.
Attorney Ken Stern is Ready Now to Help You
It is crucial to speak with an attorney who is qualified to handle the various complexities and nuances associated with suing pharmaceutical and medical device manufacturers. Only an experienced lawyer can help victims of Fosomax recover monetary damages for costs due to medical treatment, pain and suffering, emotional trauma, counseling costs, funeral expenses, as well as lost wages. You certainly need an attorney on your side who has the experience necessary to help you get the compensation that you deserve.
Fosamax Case Evaluation
Give us a call today to see if you or a loved one may be entitled to recover monetary damages from complications caused by Fosomax. Call attorney Ken Stern at 1-844-808-7529, or complete an online contact form for assistance.