Type 2 Diabetes Drug Invokana Lawsuits and Lawyers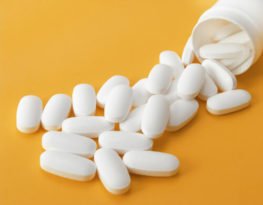 Invokana® Lawsuit Claims Linking SGLT2 Inhibitors (e.g. Invokana®) to Ketoacidosis, Kidney Failure, Heart Attack & Amputations
Our defective pharmaceutical lawyer is currently accepting legal claims of victims who have experienced severe side effects linked to Invokana®. SGLT2 inhibitors like Invokana®, Jardiance®, Xigduo XR®, Invokamet®, Farxiga®, Synjardy®, and Glyxambi® have been linked to serious side effects, including:
diabetic ketoacidosis
kidney failure
blood clots
kidney failure
stroke and heart issues
amputations
blood infections.
The FDA has issued multiple warnings about the severe side effects associated with Invokana® and other medications in the SGLT2 class of drugs. Jannsen Pharmaceutical, a subsidiary of Johnson and Johnson (J&J), manufactured Invokana®. The drug has been prescribed to nearly two million people generating hundreds of million of dollars in revenue for J&J in 2015.
Despite the significant number of diabetes patients prescribed Invokana®, QuarterWatch, published by the Institute for Safe Medication Practices, which analyzes FDA adverse event reporting, indicated that the federal agency received 5,500 adverse event reports listing Invokana® use during the last year. The publication also indicated that 168 of these reports involved metabolic acidosis. Our defective drug lawyer at Stern Law, PLLC represents victims of Big Pharma injured by unsafe drugs with compassion and tenacity. Our law firm is committed to giving voice to individual consumers who suffer the devastating impact of drugs with serious side effects. If you have experienced ketoacidosis, acute kidney failure, or other serious side effects after taking Invokana® or other SGLT2 class drugs, we invite you to call us at 1-844-808-7529 to receive a free case evaluation.
Dangerous Side Effects Potentially Linked to Invokana
Invokana® (generic: canagliflozin) is an "SGLT2 inhibitor" (sodium-glucose-co-transporter 2) that decreases sugar in the body by suppressing insulin levels, so the cells in the body cannot use sugar (glucose) as fuel. The reduced insulin levels result in an increased amount of sugar being expelled through urination. The widely prescribed diabetes drug has been linked to the following potentially life-threatening side effects:
Kidney Failure: Elevated levels of sugar in the urine promote urinary tract infections. Severe urinary infections pose an increased risk of kidney damage, including acute kidney failure.
Ketoacidosis: The body's limited ability to use sugar (glucose) for fuel for cellular function when taking Invokana® triggers the body to break down stored fat for energy, which is referred to as "ketoacidosis." This process results in the accumulation of ketones, which are an acidic byproduct produced when the body metabolizes fat for energy. The elevated acidic conditions in the blood also can promote the buildup of potassium, increasing the risk of cardiac problems, such as heart attack.
Amputation: The FDA recently produced a new warning on May 18, 2016 that suggested a link between Invokana® and a heightened risk of amputation of legs, feet, and toes. This increased risk of amputation may stem from damage to the vascular system caused by elevated sugar levels. The vascular damage potentially associated with the use of Invokana® also might be linked to heart attack, stroke, and gangrene.
FDA Warnings and Scientific Research About Invokana®
Although the FDA has not recalled Invokana®, the agency has issued multiple warnings regarding risks associated with the drug based on adverse event reports and scientific research. Invokana® was the first SGLT2 inhibitor on the market after the FDA approved it in 2013. Despite a relatively short time on the market, the drug has been the subject of multiple FDA warnings:
March 2015: The FDA issues a warning that indicates SGLT2 inhibitors have been linked to ketoacidosis, excess acid in the blood.
December 2015: An additional warning was posted on the FDA website including new information about the risk of ketoacidosis. The new warning noted an increased risk of urinary tract infections, which could be spread in the blood ("urosepsis"). The revised information indicated multiple patients required hospitalization and dialysis because of kidney failure.
May 2016: The FDA warns of amputation of the lower extremities among patients treated with the drug but stops short of directly identifying Invokana® as the cause of increased amputation. The agency indicated further investigation was warranted.
June 2016: The FDA strengthens its warning regarding kidney damage involving the use of Invokana, Xigduo XR, Invokamet, and Farxiga.
These FDA warnings have been based on thousands of adverse event reports from patients along with scientific research, including but not limited to the following:
Clinical Trials In Type I Diabetes Patients: Early studies of the use of the SGLT2 inhibitor revealed warning signs of the risk of ketoacidosis. The phase II clinical trial published in October involved 351 patients taking Invokana® or a placebo in combination with insulin for 18 weeks. Four percent of patients taking a 300-milligram dose experienced ketone-related adverse events, including six percent who suffered ketoacidosis.
CANagliflozin CardioVascular Assessment (CANVAS) Study: This clinical trial found a two-fold increased risk of amputation in patients taking Invokana®. The trial is an ongoing clinical trial designed to evaluate the cardiovascular risks associated with use of the drug. Initial trial results revealed a 45 percent higher risk of stroke within the first month of taking the medication.
Free Case Evaluation for Victims of Serious Invokana® Side Effects
At the Stern Law, PLLC, we are currently investigating claims for compensation on behalf of patients who have suffered severe side effects associated with Invokana and other SGLT2 inhibitors. We invite you to give us a call today to see if you or a loved one is entitled to compensation for the harm you have suffered. Patients who have experienced ketoacidosis, kidney problems, amputation, heart attacks, or stroke after use of Invokana® might have a right to compensation from the manufacturer of the drug for negligence and failure to warn consumers of the risk of serious adverse side effects. Call Stern Law, PLLC today at 1-844-808-7529 for more information on scheduling your free case evaluation with one of our knowledgeable Invokana® injury lawyers.