Obstetricians or Gynecologists Malpractice Attorneys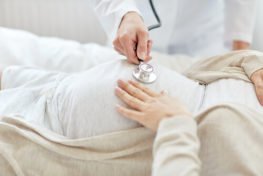 Malpractice cases arise out of many different areas of medicine, but when the negligence involves an obstetrician or gynecologist, the consequences of the injury may be devastating for many people, including innocent babies who face a lifetime of challenges due to preventable errors.
Types of Medical Malpractice by Obstetricians and/or Gynecologists
Misdiagnosis, failure to diagnose, or delayed diagnosis;
Failing to order the proper treatment for a specific diagnosis;
Failure to obtain informed consent;
Failure to respond to an emergency situation; and
Surgical errors.
 There are many other circumstances in which a doctor or other medical professional can make a serious mistake that leads to significant harm, but these are among the most common when dealing with an obstetrician or gynecologist.
Misdiagnosis and Other Diagnosis Mistakes
Many of the most serious types of harm involve a woman who is pregnant. In these cases, both the mother and child can suffer from the devastating consequences of malpractice. If there has been a misdiagnosis, a significant delay in reaching the correct diagnosis, or a failure to diagnose a serious condition completely, the failure to properly treat the condition can lead to serious injury, or even death, of the mother and/or child. A doctor or other medical professional could fail to identify an infection that may lead to severe complications. In other cases, a doctor did not order the appropriate tests to identify complications, such as an ectopic pregnancy. Often, the resulting harm is terrible and was entirely preventable.
Failure to Treat Appropriately
Even in circumstances where the doctor does make the right diagnosis, he or she may fail to follow a reasonable course of treatment that another doctor with the same or similar education, training, and skills would have pursued under the same circumstances. This breach of the applicable standard of care in failing to treat in a reasonable manner can lead to the development of a serious medical condition that otherwise could have been prevented. It is critical to consult with an attorney as soon as possible if a medical professional did not respond appropriately to a medical problem. In order to prevail in a malpractice case, it is necessary to gather as much evidence as possible and retain a qualified medical expert who can testify about the applicable medical standard of care and detail how the defendant breached his or her duty of care.
Failure to Obtain Informed Consent
It is impossible for a doctor or other medical professional to discuss every potential consequence of a particular decision or consider all available alternatives. However, there are certain areas that would have been discussed by a reasonable medical professional with the same education, training, and knowledge under similar circumstances and if a doctor or other provider failed to disclose this information in order to obtain consent to pursue a specific course of treatment, then it may be possible to bring a malpractice case.
Failure to Respond in a Timely Manner to an Emergency Situation
Unfortunately, there often are things that go wrong regardless of how careful everyone involved in the care and treatment is being. The manner in which medical professionals respond to the emergency often determines the severity of the harm that the person will experience. When doctors and other healthcare providers fail to react promptly, the resulting harm may be long-term and devastating for everyone impacted by the injury.
Surgical Errors
Whether the surgery involves a woman who is pregnant, such as a Cesarean section, or it is a non-pregnancy related surgical procedure, there are many mistakes that a doctor, nurse, or other medical professional can make that will lead to tragic consequences. Often, these cases involve a lifetime of suffering or death. A medical malpractice case or wrongful death legal action frequently is necessary to get the victim and his or her family the compensation that is necessary to adjust to a new reality after the negligence changed the course of many lives.
Stern Law, PLLC Strives to Get the Right Outcome for Its Clients
There are many tragic mistakes made every day by obstetricians, gynecologists, and the other medical professionals who work in this area of medicine. The preventable errors often impact more than one person. It is important to consult an attorney as soon as possible in order to determine legal rights and what options might be available. The skilled attorney at Stern Law, PLLC has worked for more than 30 years to get compensation and justice for those harmed by medical malpractice. Stern Law, PLLC also understands the importance of providing information and resources to those who may have suffered as the result of negligence, so we have compassionate and dedicated staff members available 24 hours per day, seven days per week, to answer questions for everyone, even if you are not a client. Call us at 1-844-808-7529 or fill out an online contact form in order to learn how we can help you get through this difficult time.