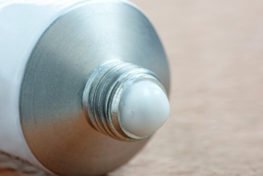 Public Warning: Poligrip Denture Cream Can Cause Serious Health Complications
Denture adhesive creams have been available to the public for over thirty years, with over 30 million users in the United States. While denture adhesive creams can serve a beneficial purpose, many of these products, such as Poligrip (manufactured by GlaxoSmithKline, or "Glaxo"), have been linked to several serious complications due to the presence of zinc, a mineral added to the cream.
Specifically, reports demonstrate that the high levels of this mineral are associated with the following serious adverse health effects:
Zinc poisoning
Copper deficiencies
Neuropathy
Tingling and Numbness
Loss of balance, feeling or sensation
Inexplicable pain in the body
Decreased mobility
Increase incidences of falling
Loss of muscle strength
Paralysis
FDA Warnings Regarding the Use of Poligrip
After having received over 350 complaints from people who have suffered complications associated with the use of Poligrip, the FDA strongly urged Glaxo and other denture adhesive cream manufactures to remove zinc from their ingredient list. Furthermore, according to an FDA Notice and Recommendation Action issued in February of 2011, the FDA asserted that being overexposed to zinc can lead to serious health consequences, such as zinc toxicity. In addition, the FDA also issued a warning in October of 2011, noting that denture adhesive creams such as Poligrip can cause severe complications, such as nerve damage. The FDA urged that the use of two or more tubes of Poligrip per week can cause a high likelihood of adverse effects and also provided that Glaxo and other denture adhesive manufacturers should include zinc on their ingredient list in the event that their product includes the mineral.
The Problems with Poligrip
While Glaxo maintains the safety of its denture adhesive products, studies strongly suggest otherwise. According to a study published in Neurology in 2008, University of Texas researchers provided that the persistent use of denture adhesives containing zinc may cause serious health effects, such as neurological disease and hypocupremia, or blood copper deficiencies. The researchers further added that those who used denture adhesives such as Poligrip for four years or more had a higher than average range of zinc in the blood, and one person in the study became so debilitated from using the cream that she became bound to a wheelchair. These results are alarming, and were partly why the FDA finally decided to get involved.
Poligrip in the News
Over the past few years, a number of cases have been filed against Glaxo due to complications associated with the use of Poligrip, such as neuropathy, copper deficiencies and zinc poisoning. Specifically, Glaxo has already paid over $100 million in order to resolve more than one hundred lawsuits alleging that Glaxo failed to warn its customers about the risks associated with zinc. In the meantime, Glaxo has since removed zinc from their denture adhesive cream. Moreover, class action suits have also been filed against Glaxo in Canada, raising similar allegations. Furthermore, while Poligrip has not been recalled in the United States, it has already been removed from the market in Japan due to numerous reports of adverse health events from Japanese Poligrip users.
Lawyers Are Ready Now to Help You
It is crucial to speak with an attorney who is qualified to handle the various complexities and nuances associated with suing pharmaceutical and medical device manufacturers. Only skilled injury lawyers can help victims of Poligrip recover monetary damages for costs due to medical treatment, pain and suffering, emotional trauma, counseling costs, funeral expenses, as well as lost wages. You certainly need an attorney on your side who has the experience necessary to help you get the compensation that you deserve.
Poligrip Case Evaluation
Give us a call today to see if you or a loved one may be entitled to recover monetary damages from complications caused by Poligrip. Call product liability attorney Ken Stern at 1-844-808-7529, or complete an online contact form for assistance.