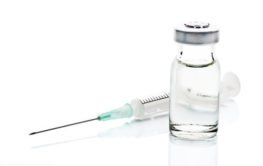 Warning: Raptiva Can Cause Serious Complications
Raptiva, also known as Efalizumab, is a medication administered by injection on a weekly basis to people who suffer from a condition known as plaque psoriasis. Approved by the FDA back in 2003, Raptiva, manufactured by Genentech, Inc., ("Genentech"), works by suppressing certain cells, known as T cells, in the immune system that help fight infection.
Psoriasis occurs when these T-cells become activated, causing them to migrate to the skin, resulting in the classic red, scaly and inflamed patches of skin associated with the condition.
While Raptiva has certainly benefited some people who suffer from psoriasis, it has nonetheless been shown to cause severe and sometimes life threatening complications, such as:
Progressive Multifocal Leukoencephalopathy, or "PML"
Bacterial sepsis
Viral meningitis
Fungal disease
Lymphoma
Brain infection
Acute retinal necrosis
FDA Warnings About Raptiva
As noted above, there are many severe side effects linked to the use of Raptiva, including death, prompting the FDA to get involved. Accordingly, on October 16, 2008, the FDA updated Raptiva's drug label to include a warning about the risks of contracting life threatening infections from taking the drug, such as PML. Moreover, on February 19, 2009, the FDA released a public health advisory notice to the public, advising them of the link between Raptiva and PML. A month later, the FDA approved what is known as a Medication Guide for the drug, including information therein pertaining to Raptiva's link to PML. Ultimately, on April 8, 2009, the FDA announced that Genentech voluntarily recalled the drug, due to its association with serious infections and other life threatening conditions.
Raptiva Has Been Shown to be Dangerous
Without a doubt, studies indicate that those who took Raptiva may be at risk for developing life threatening complications. One such study of Raptiva found that the overall rate of infection in patients taking the drug was 3% higher than those who took a placebo. In other words, the researcher reported a total of 27 serious infections out of 2,475 Raptiva patients. Additional studies further demonstrate the inherent risks of taking Raptiva and experiencing severe infections, cancer and other severe health complications.
Raptiva in the News
Since its recall in 2009, Raptiva has been the subject of numerous lawsuits in the United States due to serious adverse health events associated with the use of the drug. For instance, one man filed a lawsuit in Massachusetts claiming that the drug caused him to develop a severe case of meningitis and acute retinal necrosis, leaving him legally blind. In another case, a man in Texas sued Genentech due to contracting Hodgkin's lymphoma after having taken Raptiva to treat his psoriasis. According to another complaint filed in California on behalf of three Raptiva victims, the drug caused them to develop severe complications, including viral encephalitis, meningitis and leucopenia. Altogether, plaintiffs who have brought lawsuits against Genentech generally allege that Raptiva dramatically reduces the ability for body to fight off infections, causing people to become seriously ill. Moreover, the suits further claim that Genentech also failed to warn users of the risks associated with taking Raptiva.
Lawyers Are Ready Now to Help You
It is crucial to speak with an dangerous drug attorney who is qualified to handle the various complexities and nuances associated with suing drug manufacturers. Only skilled lawyers can help victims of Raptiva recover monetary damages for costs due to medical treatment, pain and suffering, as well as lost wages. You certainly need an attorney on your side who has the experience necessary to help you get the compensation that you deserve.
Raptiva Case Evaluations
Give us a call today to see if you or a loved one may be entitled to recover monetary damages from complications caused by Raptiva. Call attorney Ken Stern at 1-844-808-7529, or complete an online contact form for assistance.