Dedicated and Compassionate Lawyers Pursuing Legal Claims on behalf of Young Men Experiencing Development of Breasts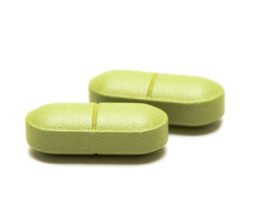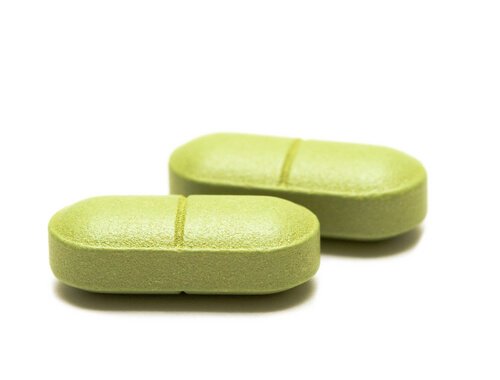 Our defective pharmaceutical lawyers discuss medical research, FDA warnings, and lawsuits filed regarding side effects associated with Risperdal®, which include gynecomastia, the development of breasts and lactation in males. Risperdal® is a brand name for the drug risperidone, which is used to treat schizophrenia, autism spectrum disorders, and bipolar disorder in adolescent boys and young men. Multiple scientific studies have revealed that the drug causes the undesirable side effect of gynecomastia in males. Gynecomastia refers to the development of abnormal male breast tissue, which has been linked to the drug causing an elevation in the hormone prolactin. This unwanted growth of male breasts also can be accompanied by lactation, pain, swelling, and tenderness of the abnormally enlarged male breasts.
Our compassionate and experienced defective drug attorneys are currently reviewing claims by victims of this drug to evaluate their claims against Janssen Pharmaceuticals, the manufacturer of Risperdal®, a subsidiary of Johnson and Johnson (J&J). J&J has already settled numerous claims. The attorneys and staff of our law firm tenaciously pursue justice and the fullest compensation for consumers harmed by defective drugs.
If you are struggling with gynecomastia, as well as the psychological and emotional consequences of this uncomfortable and embarrassing condition, we invite you to speak to an experienced bad drug lawyer at Stern Law, PLLC (844) 808-7529 to learn about your rights and how we can work to maximize your recovery. Our law firm offers a customer service orientation because we care about the victims we represent and strive to obtain the compensation they need to overcome the hardships caused by defective pharmaceuticals.
Potential Side Effects That Have Been Associated with Risperdal®
Risperdal is an antipsychotic medication widely prescribed to young males for bipolar disorder, autism, and schizophrenia. Multiple studies have found a link between use of the drug and the development of gynecomastia.
The development of this condition after taking Risperdal® might cause the following unwanted side effects in males:
Growth of abnormal breast tissue
Spontaneous lactation or nipple discharge
Excessive levels of the hormone prolactin
Necessity of undergoing mastectomies to remove unwanted breast tissue
Scientific Evidence Indicating a Link between Risperdal® and Gynecomastia
Multiple scientific studies have found a link between the development of abnormal breast growth in males and the use of the drug Risperdal®. Example of this evidence include:
Journal of Clinical Psychopharmacology Study: A 2013 study reported in this journal indicates that the generic form of Risperdal® (e.g. risperidone) can significantly increase prolactin levels, resulting in clinical consequences like the development of gynecomastia when used for the treatment of psychotic symptoms in adolescents. The study found that half of the boys taking the drug for autism exhibited elevated prolactin levels, and half developed breast enlargement. By comparison, a fifth of the boys not taking the drug experienced breast enlargement.
Duke University Study: A 2006 study conducted by researchers at Duke University found that Risperdal® could promote the growth of male breast tissue. The results also revealed that the risk of developing gynecomastia was higher than with other antipsychotic drugs. Some child users began lactating before reaching puberty.
New Zealand Medicines and Medical Devices Safety Authority: This organization reports that over 90 percent of patients taking Risperdal exhibit elevated levels of prolactin. This overabundance of prolactin in children and adolescents often causes gynecomastia.
Wall Street Journal Report: An article published in November 2008 in the Wall Street Journal reports Risperdal use by boys stimulates the production of prolactin, the hormone that triggers lactation. The article also indicates 70 percent of incidents of gynecomastia in children are linked to the use of Risperdal®.
Evidence Johnson & Johnson Hid Evidence of Risperdal® Side Effects
Testimony in a lawsuit brought by an Alabama man Austin Pledger, who received a jury verdict for $2.5 million, indicated J&J covered up study results linking Risperdal® to elevated levels of prolactin according to an article in New Brunswick Today. J&J funded a 2003 study that found no link between Risperdal® and excessive prolactin levels. However, a manuscript of the study included two tables showing a link between the drug and elevated levels of the hormone. Evidence presented at the trial indicated these two tables were omitted from the published study and were not provided to the FDA. Janssen employed three of the authors of the study, and the two independent authors subsequently requested a reanalysis of the findings.
Federal Government Action Related to Side Effects of Risperdal®
Although the drug's labeling includes a warning regarding the risk of gynecomastia in boys, J&J allegedly promoted Risperdal® before receiving FDA approval. J&J settled a lawsuit with the Department of Justice in 2013 for $2.2 billion for unlawful marketing of the drug from 1999 to 2005. The pharmaceutical's side effects were not well known in the medical community during this period.
The FDA also requires that the drug's manufacturer include a Black Box Warning on the labeling of Risperdal® in April 2005. The Black Box Warning, which is the most serious warning mandated by the FDA, applies to drugs shown to cause serious injury or fatalities. The FDA required the Black Box Warning based on reports that the drug could heighten the probability of death among elderly dementia patients.
Risperdal® Lawsuits against Janssen Pharmaceuticals and Johnson & Johnson
More than 1,700 Risperdal® lawsuits have been filed against the Janssen and J&J that allege a range of allegations, including but not limited to the following:
The drug manufacturers minimized the risk of gynecomastia;
The company promoted Risperdal® for uses not approved by the FDA;
The manufacturer failed to warn patients and physicians of the increased risk of gynecomastia.
Approximately ten thousand unfiled Risperdal® claims are still waiting to be heard.
Free Risperdal® Case Evaluation
At the Stern Law, PLLC, we are currently investigating claims for compensation on behalf of boys and young men who experienced unwanted growth of male breasts after taking Risperdal®. We are tenacious advocates for the rights of our clients, so we aggressively pursue the fullest compensation for victims of the adverse physical and emotional effects of defective pharmaceuticals. We invite you to give us a call today to see if you or a loved one is entitled to compensation for the harm you have suffered. Call Stern Law, PLLC today at 1-844-808-7529 for more information on scheduling your free case evaluation with one of our knowledgeable Resperdal® lawyer.