Saxagliptin Or Alogliptin Side Effects Lawsuit Lawyer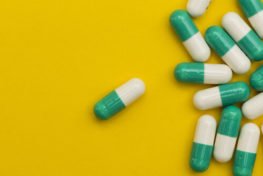 Diabetes Drugs Containing Saxagliptin Or Alogliptin:
Risks Of Heart Failure And Kidney or Renal Failure As Well As Other Serious Side Effects
As the number of Americans diagnosed with some form of diabetes continues to grow, there is an increasing variety of medications available to assist these Americans in managing their blood glucose levels. Some of these medications include Onglyza, Nesina, and Oseni (amongst other medications). After studying the effectiveness and risks of medications like Onglyza, the Food and Drug Administration (FDA) has determined that certain drugs known as DPP-4 inhibitors pose an increased risk of heart failure and kidney failure.
How DPP-4 Inhibitors Help Diabetics
DPP-4 inhibitors may help lower blood sugar levels by helping the body produce sufficient amounts of insulin after a person eats. Insulin is essential in moving glucose from the bloodstream and into the body's tissues so that the body is able to later use this glucose for energy. DPP-4 drugs typically contain saxagliptin or alogliptin (and perhaps another active ingredient).
The FDA Issues a Safety Announcement for the Drugs Saxagliptin and Alogliptin
In 2016, the Food and Drug Administration issued an update to a safety announcement issued in 2014 concerning saxagliptin and alogliptin. The update included new warnings about the increased risk of heart failure and kidney failure associated with taking these drugs. The decision to include these new warnings was based in part on two clinical trials discussed at a FDA committee meeting in 2015.
These studies showed that patients who took saxagliptin or alogliptin were hospitalized for heart failure at a higher rate than those who did not take the drug. In the saxagliptin clinical trial, approximately three and one-half percent (3.5 percent) of individuals who took saxagliptin were hospitalized for heart failure while only two and eight-tenths percent (2.8 percent) of individuals who took a placebo were hospitalized for heart failure.
In the alogliptin trial, three and nine-tenths percent (3.9 percent) of individuals who took alogliptin were hospitalized for heart failure while only three and three-tenths percent (3.3 percent) of individuals who took a placebo were hospitalized for heart failure. The risk of hospitalization or health complications was greater in those individuals with a history of heart failure or kidney impairment.
Saxagliptin and alogliptin may also increase a person's risk for developing kidney failure or kidney disease. The kidneys perform a vital function in eliminating waste from the body and cleansing the blood from impurities. When the kidneys' functioning is impaired, waste material may build up in the body and lead to serious illness or death. A person whose kidneys are not functioning well may need dialysis or a kidney transplant just to survive.
Other side effects reported with saxagliptin and alogliptin include: pancreatitis, or inflammation of the pancreas. This is a life-threatening condition characterized by severe pain in the stomach region.
Are Saxagliptin and Alogliptin Safe to Use?
Despite its decision to issue new warnings about the dangers of saxagliptin and alogliptin, the FDA has not removed these drugs from the market and they remain available for use by patients. Patients must therefore take steps to educate themselves about these drugs and the potential side effects that can result from using these medications. Patients who have a history of heart and/or kidney conditions should carefully consider whether these medications are right for them. There may be other, more suitable medications that do not carry the same risk of heart failure or kidney failure.
Compensation for Those Injured by Saxagliptin and Alogliptin
Individuals who suffered heart failure or kidney failure as a result of taking saxagliptin or alogliptin may be entitled to recover compensation from the manufacturer of these drugs. No drug manufacturer can eliminate all potential side effects; however, drug manufacturers do have an obligation to uncover these potential side effects and provide adequate warnings to consumers about the dangers their medications may present. The fact that new warnings educating consumers about the risk of heart failure from taking saxagliptin or alogliptin were not released until 2016 and then only after the FDA had evaluated two clinic trials suggests that the manufacturers of these drugs may not have been forthcoming about the side effects of their drugs.
Individuals injured by saxagliptin or alogliptin may incur medical expenses, lost wages, pain and suffering, and other losses that can be compensated through a dangerous drug lawsuit. Stern Law, PLLC has experience in helping patients injured by the dangerous side effects of prescription medications. Our firm believes that manufacturers who try to maximize corporate profits by minimizing or hiding side effects of medications should be held accountable for the injuries and harm their dangerous drugs cause. If you or a loved one suffered heart failure, kidney failure, or another harmful side effect after taking saxagliptin or alogliptin, contact Stern Law, PLLC today at (844) 808-7529.