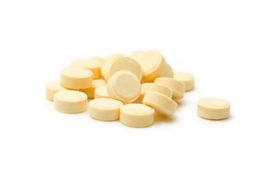 What You Should Know About Topamax
Topamax, or Topiramate, is one of the most popularly prescribed drugs to treat conditions such as chronic migraines and epilepsy.
However, Topamax, manufactured by Ortho-McNeil Neurologics, ("Ortho"), a subsidiary of Johnson & Johnson, has gotten significant media attention due to the fact that it has been shown to cause a twenty percent higher likelihood of serious adverse consequences in unborn children, such as:
Serious and debilitating birth defects
Cleft palates
Spina Bifida
Cleft lips
Genital defects
Limb defects
Facial defects
FDA Warnings about Topamax
Due to the frequency of birth defects reportedly associated with the use of Topamax by pregnant women, the FDA decided to investigate these issues further. Relying heavily upon statistics from the North American Antiepileptic Drug ("NAAED") Pregnancy Registry and another registry in the United Kingdom, the FDA provided in a report on March 4, 2011 that pregnant women who take Topamax during the beginning, or first, trimester of pregnancy have a higher than average likelihood of having a child born with serious birth defects, such as cleft palates and lips.
A Major Study Shows that Topamax Can Cause Serious Birth Defects
According to a study published in the July 22, 2008 issue of Neurology® magazine, pregnant women who take Topamax (topiramate) may drastically increase their chances of having a child with serious birth defects. In support of the study, researchers evaluated women who became pregnant while on Topamax. Out of 178 children born to these women, 16 showed serious birth defects, with 4 out of the 16 born with cleft lips or palates. Overall, the study demonstrated that pregnant women taking Topamax had an eleven times higher likelihood than those not taking the drug of having children with birth defects. The study further concluded that children who were born with genital defects as a result of Topamax were fourteen times more likely to develop these types of birth defects than with those born of pregnant women who were not taking the drug. Further studies from NAAED support the above findings.
Topamax in the News
Topamax was first introduced to the public as a medication to treat those suffering from seizure disorders such as epilepsy, a neurological condition causing reoccurring and uncontrollable seizures. In 2004, the FDA further approved the drug to treat migraines. However, due to the severity of birth defects being associated with the use of Topamax by pregnant women, in March of 2010, Ortho was ordered to pay $81 Million in damages in a previous Topamax lawsuit concerning misleading and false information related to the scope of the drug's treatment of conditions in addition to migraines and epilepsy.
Lawyers Are Ready Now to Help You
It is crucial to speak with an attorney who is qualified to handle the various complexities and nuances associated with suing pharmaceutical and medical device manufacturers. Only skilled lawyers can help victims of Topamax recover monetary damages for costs due to medical treatment, pain and suffering, emotional trauma, counseling costs, funeral expenses, as well as lost wages. You certainly need a defective product attorney on your side who has the experience necessary to help you get the compensation that you deserve.
Topamax Case Evaluation
Give us a call today to see if you or a loved one may be entitled to recover monetary damages from complications caused by Topamax. Call attorney Ken Stern at 1-844-808-7529, or complete an online contact form for assistance.