Coloplast Corporation Transvaginal Mesh Implants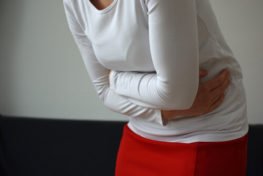 Coloplast Corporation Transvaginal Mesh Implants
Momentum has been increasing in recent years to hold the manufacturers of transvaginal mesh accountable for the side effects these devices can cause. Transvaginal mesh implants have been used since the early 2000s to help support the organs of women who experienced pelvic organ prolapse. Once believed to be an alternative treatment for patients diagnosed with pelvic organ prolapse, complaints about complications and side effects from transvaginal mesh implants have caused doctors and surgeons to return to other, more traditional forms of treatment. Women who have been treated using a transvaginal mesh kit manufactured by Coloplast Corporation or other similar manufacturers may have the ability to recover compensation for their injuries if their transvaginal mesh has caused harmful side effects.
History of Treatment for Pelvic Organ Prolapse
Pelvic organ prolapse generally occurs in women who have delivered one or more children and women who have gone through menopause. In women with pelvic organ prolapse, the woman's pelvic muscles weaken and the bladder, uterus, and/or rectum sink into the vagina. Some women may feel pressure in their pelvic region while in other, more extreme cases afflicted women may actually be able to feel their organs falling out of their usual places. Medical intervention is necessary: In general, the sooner a woman with pelvic organ prolapse sees a medical professional for treatment, the less invasive the treatment will be.
Treatment may begin with Kegel exercises and other similar exercises designed to strengthen the pelvic muscles and prevent further descent of the affected organs. Hormonal treatment may also be used to help strengthen the pelvic muscles. When physical exercise is no longer sufficient to prevent further prolapse of the organs, doctors may have recommended a colporrhaphy. This is a surgical procedure in which the woman's own tissues from her body are removed and then reattached to support the pelvic muscles. A colporrhaphy procedure has the advantage of being a more permanent solution to pelvic organ prolapse than simple exercise. However, pelvic organ prolapse may return in some women even following a colporrhaphy surgery.
Because of this, medical device manufacturers like Coloplast created transvaginal mesh kits and marketed them to doctors and patients as a safe and more permanent solution to pelvic organ prolapse. The "mesh" would be used in a manner similar to the way the woman's own tissue would be used in a colporrhaphy: The mesh would be inserted through the vagina and attached inside the pelvis region to support the prolapsed organs.
Complaints and Dangers of Transvaginal Mesh
Thousands of lawsuits have been filed in state and federal courts against Coloplast and other transvaginal mesh manufacturers by women who claim they suffered injuries as a result of the implantation of transvaginal mesh. More specifically, these complainants allege that Coloplast and other manufacturers failed to disclose to them the dangers and potential side effects that having a transvaginal mesh implanted could cause. Women have experienced perforation of their organs and other similar internal injuries because of the sharp mesh. Some women have had to undergo multiple reparative surgeries to fix the damage caused by their transvaginal mesh.
After numerous complaints from women injured by transvaginal mesh, the Food and Drug Administration (FDA) looked into the use of transvaginal mesh and issued a report in 2011. That report found that using transvaginal mesh to repair pelvic organ prolapse provided no additional benefit over traditional surgical methods and may, in fact, carry greater risks.
Coloplast's Obligations to Injured Women
Like any other medical device manufacturer, Coloplast and transvaginal mesh manufacturers are obligated to produce a transvaginal mesh kit that is safe to use and free from unnecessary side effects. If a transvaginal mesh manufacturer is aware (or should be aware) that side effects and dangers can result from the use of their mesh kit as directed, that manufacturer must disclose these dangers to potential patients so that patients can make an informed decision as to whether consent to the use of a transvaginal mesh.
In recent years, Coloplast agreed to pay a settlement of approximately $16 million to resolve hundreds of lawsuits that had been filed against the company. This settlement may make it easier for women injured by transvaginal mesh kits manufactured by other companies to obtain compensation as well. Some manufacturers have been ordered to pay compensation after jury trials.
The experienced and knowledgeable law firm of Stern Law, PLLC is ready to assist women injured after implantation of a transvaginal mesh kit made by Coloplast or another manufacturer in obtaining compensation for their losses. Stern Law, PLLC is an aggressive advocate and strong voice for injury victims: Our firm devotes our resources and talent to protecting our clients' legal rights. Call Stern Law, PLLC today at (844) 808-7529 if you or a loved one have been injured because of a transvaginal mesh.