Yaz Yasmin Ocella Settlement Attorneys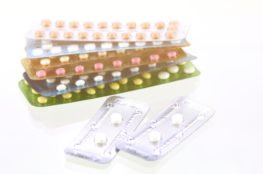 Warning to Yasmin, Yaz & Ocella Users
Yasmin, Yaz and Ocella are a group of oral birth control drugs, also known as oral contraceptives, that were approved by the FDA to prevent pregnancy, treat pre-menstrual dysphoric disorder or PMDD, and also, to treat mild to moderate cases of acne. These drugs contain the ingredient progestin drospirenone, which has been associated with increased levels of blood potassium levels. However, increased levels of potassium can cause serious health problems, such as a disruption of blood flow and also, unsteady and irregular heart rhythms.
Moreover, European studies have found that people taking Yasmin, Yaz and Ocella are twice as likely to experience serious and life threatening side effects from the drug:
Blood clots in the legs (also referred to as deep vein thrombosis)
Blood clots in the lungs (also known as pulmonary embolisms)
Strokes
Pancreatitis
Cardiac arrest
Long term pain
Gallbladder disease and complications
Problems getting pregnant
Death
FDA Warnings about the Use of Yasmin, Yaz and Ocella
The manufacturer of Yasmin, Yaz and Ocella, Bayer Healthcare Pharmaceuticals, Inc., ("Bayer"), has been no stranger to the current number of legal and medical issues associated with the distribution and use of these contraceptive drugs. Back in 2008, the company received a warning letter from the FDA, indicating that it will take legal action against the manufacturer if it doesn't stop its misleading and false advertisements regarding Yaz's supposed indications, alleged efficacy and minimized risks.
Moreover, due to the increasing number of reported risks associated with the use of Yaz, Yasmin and Ocella, the FDA conducted an investigation of the drug's serious and sometimes fatal side effects. Accordingly, the FDA asserted in a report issued in September of 2011 that it remains "concerned" about the increased risks of blood clots associated with birth control pills that contain drospirenone. The FDA has also conducted self-funded studies of the potential health risks of taking Yaz, the preliminary results of which suggest that women taking drospirenone containing oral contraceptives, such as Yaz, Yaszim and Ocella, are one and a half times more likely to get blood clots as compared to those who take birth control without said ingredient.
In June of 2011, the FDA issued a safety warning for women taking drospirenone containing contraceptives, stating that they may be at a higher risk for developing life threatening blood clots than if they were taking pills with an earlier form of progestin. In 2012, the FDA issued further warnings and information regarding the use of Yasmin, Yaz and Ocella.
Why are Yasmin, Yaz and Ocella So Dangerous?
Yasmin, Yaz and Ocella are some of the most highly prescribed oral contraceptives in the United States, with sales exceeding $600 million each year. However, many women who have taken these drugs have experienced serious and life threatening side effects, such as strokes, embolisms, heart problems and blood clots and even death.
What sets Yasmin, Yaz and Ocella apart from other oral contraceptives is the fact that they contain drospirenone, an ingredient that is supposed to help suppress the hormones that are responsible for balancing the body's water and electrolyte levels. As a result, the addition of drospirenone into oral contraceptives has caused some women to experience high potassium levels, which can lead to heart arrhythmias and problems with circulation and blood flow. Thousands of lawsuits have ensued against Bayer due to the nature and seriousness of the side effects normally associated with the use of Yasmin, Yaz and Ocella. If you have experienced any of these symptoms, it is best to consult with your doctor immediately.
Yasmin, Yaz and Ocella Making New
Numerous lawsuits have been filed against Bayer, the maker of Yasmin, Yaz and Ocella, According to Bayer's second quarter 2012 newsletter, it has already agreed to pay victims over $400 million to address nearly 2000 lawsuits. These lawsuits allege, in pertinent part, that Bayer failed to: properly warn the public about the risk of taking Yaz, did not properly test and research Yaz before releasing it into the market, failed to issue a recall of Yaz after it was apparent to them that the drug is unreasonably harmful and dangerous, and used aggressive and misleading marketing tactics despite knowledge of the dangers associated with using Yaz.
Lawyers Are Ready Now to Help You
It is crucial to speak with an experienced products liability attorney who is qualified to handle the various complexities and nuances associated with suing pharmaceutical and medical device manufacturers. Only skilled lawyers can help victims of Yasmin, Yaz and Ocella recover monetary damages for costs due to medical treatment, pain and suffering, emotional trauma, counseling costs, funeral expenses, as well as lost wages. You certainly need an attorney on your side who has the experience necessary to help you get the compensation that you deserve.
Yasmin, Yaz and Ocella Case Evaluations
Give us a call today to see if you or a loved one may be entitled to recover monetary damages from complications caused by Yaz, Yasmin, Ocella and other types of dospirenone containing oral contraceptives.