Zimmer NexGen Knee Lawyers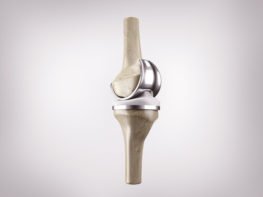 Warning: Zimmer High Flex Knee Replacement Devices Can Cause Serious Complications
Each year, it is estimated that over 200,000 knee replacement surgeries are performed in the United States. While there are several forms of knee replacement implant devices, a device manufacturer, Zimmer Manufacturing Company ("Zimmer'), introduced a "revolutionary" knee implant called the NexGen CR-Flex Knee ("NexGen CR") back in 2003.
Despite Zimmer's claims that its NexGen Knee Replacement products, such as the NexGen CR, are the best performing of all major knee replacement systems, said has unfortunately received quite a bit of public scrutiny, due to serious complications associated with its use, such as:
Loosening or fracture of the implant components
Dislocation and instability of the prosthetic knee
Bone fractures
Nerve damage
Swelling
Decreased range of motion
Painful walking/moving
Reactions to the implant's materials, such as cancer
Bone disintegration
Blood clots
FDA Warnings about the Zimmer NexGen CR-Flex Knee Implant Replacement Device
In September of 2010, the FDA issued a recall of various component parts of the NexGen CR device, including the NexGen Complete Knee Solution MIS Tibial Components, NexGen TM Tibial Trays and MIS Modular Tibial Plates and Keels. The FDA specifically recalled the aforesaid implant components due to the "nonconforming geometry" of the aforesaid components, which caused many of the above listed complications in patients who received the NexGen CR. According to the FDA, Zimmer has received hundreds of reports from people who were forced to undergo corrective revision surgery to remove the defective device and its components. While the FDA has not recalled the NexGen CR device itself, due to the fact that various components have already been removed from the market, many are pushing for Zimmer to recall this device as well.
What's the Problem with Zimmer NexGen CR-Flex Knee Replacement Implant Device?
Over the past decade, Zimmer's NexGen has been the subject of various research studies. Pursuant to a 2007 study published in The Journal of Bone and Joint Surgery, researched reported that 38 percent of people who received a NexGen CR experienced a loosening of its component parts within two years after having the implant surgery. Additionally two renowned surgeons from Chicago made a presentation at the American Association of Orthopedic Surgeons, reporting that the NexGen CR has failure rate of over 20 percent, and is subject to loosening of its parts in 36 percent of those that receive the device. As a result of this report, Zimmer informed surgeons of the potential defects associated with the NexGen, and the FDA ultimately recalled various components of the device responsible for causing the reported complications.
The Zimmer NexGen CR-Flex Knee Implant Device in the News
Due to the number of complications associated with the NexGen CR, several people have filed lawsuits against Zimmer in federal courts across the United States, including several in Minnesota, New Jersey, Nevada, Tennessee, Wisconsin, Illinois, Michigan, and Kentucky. Plaintiffs bringing forth these lawsuits generally allege the same theories of liability, claiming that individuals implanted with a NexGen CR were not properly warned by Zimmer of the risks associated with this device and its component parts.
Lawyers Are Ready Now to Help You
It is crucial to speak with a defective product attorney who is qualified to handle the various complexities and nuances associated with suing device manufacturers. Only skilled lawyers can help victims of the Zimmer NexGen CR-Flex knee implant device and other similar products recover monetary damages for costs due to medical treatment, pain and suffering, as well as lost wages. You certainly need an attorney on your side who has the experience necessary to help you get the compensation that you deserve.
Get a Zimmer NexGen CR-Flex Knee Implant Device Case Evaluation
Give us a call today to see if you or a loved one may be entitled to recover monetary damages from complications caused by knee replacement implant manufacturers. Call attorney Ken Stern at 1-844-808-7529, or complete an online contact form for assistance.