Bard Avaulta Mesh Lawyers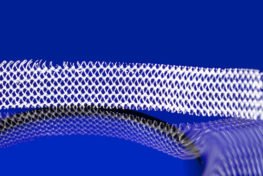 Serious Side Effects Have Been Associated with the Use of Bard Avaulta Surgical Mesh Implants
The "Bard Avaulta Anterior and Posterior Biosynthetic Support System", also referred to as the "Bard Avaulta Mesh Insert", is a surgical device primarily used to treat conditions such as stress urinary incontinence, pelvic organ prolapse and other similar issues.
Specifically, the mesh insert is made from a porous woven fabric that is implanted in the vagina in order to create a sling for prolapsed organs or, to reinforce the vaginal wall.
While the surgical mesh was certainly intended to benefit women who are suffering from urinary and gynecological warranting its implantation, many women who received a Bard Avaulta Mesh Insert have reported serious complications, such as:
Erosion and/or migration of the mesh material
Chronic pain
Infections
Painful intercourse
Perforation of the pelvic organs and bladder
Urinary complications
Reoccurring organ prolapse
Scarring and/or shrinkage of the vaginal wall
FDA Warnings about the Use of a Bard Avaulta Mesh Insert
In September of 2008, the FDA granted C.F. Bard, Inc., the manufacturer of the Bard Avaulta Mesh Insert, an expedited approval of the aforesaid device pursuant to the company's 510(k) application. However, complications reported as associated with the Bard Avaulta Mesh Insert caused the FDA to seriously question the safety of the product. Accordingly, on July 13, 2011, the FDA released an updated warning regarding the use of surgical mesh devices, including the Bard Avaulta Mesh Insert, which targeted surgeons, doctors, and patients who have already or are considering having the mesh implantation procedure. Importantly, the 2011 warning updates the original one issued on Oct. 20, 2008, addressing the serious medical complications reported by those who have had vaginal mesh surgery and also, clarifying that said complications, especially in cases involving pelvic prolapse, are not rare as had previously been thought.
You May Not Need A Bard Avaulta Mesh Insert
According to FDA scientific literature, people who receive a Bard Avaulta Mesh Insert are exposed to more serious health risks in comparison to those that simply receive stitches to repair a pelvic organ prolapse. While a surgical mesh can certainly correct certain anatomical issues, there is no evidence to suggest that a mesh provides any greater medical benefit than non-mesh surgical alternatives. In the case of stress urinary incontinence, the FDA is still evaluating whether a vaginal mesh is effective in treating this condition.
Bard Avaula Mesh Inserts in the News
Recently, a woman in California received $5.5 million in monetary damages from a vaginal mesh manufacturer due to complications resulting from mesh implantation surgery. The verdict specifically found that the manufacturer, namely C.R. Bard, Inc., negligently handled and marketed its vaginal mesh device, as well as improperly tested the device before it was released into the market. This case is the first of many that will be tried against manufacturers of TransVaginal mesh devices.
Due to the increasing number of vaginal mesh lawsuits being filed against manufacturers across the country, Johnson & Johnson (J&J) announced a few weeks back that it was going to stop selling the mesh implants. J&J is currently facing thousands of lawsuits filed against it for complications due to the devices, and as such, requested that the FDA allow them to cease selling four of its vaginal mesh devices, over a four month period.
Attorney Ken Stern is Ready Now to Help You
It is crucial to speak with an attorney who is qualified to handle the various complexities and nuances associated with suing device manufacturers. Only a skilled medical device lawyer can help victims of the Bard Avaulta Mesh Insert and other TransVaginal mesh devices recover monetary damages for costs due to medical treatment, pain and suffering, as well as lost wages. You certainly need an attorney on your side who has the experience necessary to help you get the compensation that you deserve.
Bard Avaulta Mesh Insert Case Evaluation
Give us a call today to see if you or a loved one may be entitled to recover monetary damages from complications caused by TransVaginal Mesh manufacturers. Call attorney Ken Stern at 1-844-808-7529, or complete an online contact form for assistance.