Lyft Driver Car Accidents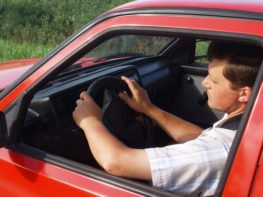 Introduction Lyft Driver Accidents, Lawsuits and Lawyers
Public transportation has been revolutionized in the past few years with the advent of ridesharing services like Lyft. Unlike traditional taxicab services, Lyft allows drivers willing to use their vehicles to transport others to offer rides to individuals in need of transportation. While this may sound like an innocuous arrangement – who hasn't gotten a ride from a friend – and can be cheaper than traditional taxicab services, there are hidden dangers to ridesharing services as well. Just as individual taxicab passengers can be injured because of the careless actions of their taxicab driver, so too individuals who use Lyft can be seriously injured if the person from whom they are obtaining a ride does not drive in a reasonably safe manner.
Ridesharing Risks and Rewards
Ridesharing is a popular transportation alternative for drivers and passengers alike. Generally, individuals who desire to be a Lyft driver need only complete a basic application and submit this information to Lyft in order to be registered as a "driver." Unlike taxicab companies, there are generally fewer regulations that the driver must comply with in order be able to carry passengers for compensation (there are fewer regulations, in large part, because ridesharing is such a new phenomenon).
Passengers, too, find ridesharing to be a satisfactory travel option because of the speed with which a ride can be obtained and the lower costs associated with ridesharing. Not only this, but Lyft and other ridesharing options give passengers more of a choice in deciding what driver they would like to use and what type of vehicle in which they would like to be transported. Unlike taxicab companies (which often only have vans or passenger cars in traditional taxicab colors), Lyft allows passengers to choose a driver who is driving a stylish SUV or sleek sedan.
There are risks associated with ridesharing as well. Most notably, the drivers who offer their services through Lyft are generally "amateurs" and have no professional driving experience whatsoever. They may be ill-equipped to drive safely in certain weather conditions and may not even be experienced in driving safely with other passengers in the car. Not only this, but there is no guarantee that the driver's vehicle is in a state of good repair. That sleek sedan or stylish SUV that arrives to pick up a rideshare passenger may not have been serviced in years or may have defective tires or brakes. Unfortunately, there is no way to know such vehicle's state of repair prior to getting into the vehicle.
Finally, these drivers are not considered "employees" of Lyft but are rather classified as independent contractors. This means that Lyft does not have as much control or supervision over its drivers as a traditional taxicab company would. This designation (which other ridesharing services also adopt) has contributed to some passengers being abused or attacked by their rideshare drivers.
Insurance Difficulties for Injured Lyft Passengers
One other significant problem that has arisen in the rideshare era relates to the issues of fault and compensation in an accident involving a Lyft driver. More specifically, questions continue to arise over whose insurance company must pay for injuries and damages caused by a Lyft driver. Lyft drivers are required to carry an insurance policy with sufficient policy limits, but some personal auto insurers balk at the idea of their clients carrying passengers for profit. These companies may exclude the driver from carrying passengers for profit and may not be willing to pay the claims of injured passengers. Similarly, Lyft extends its own insurance coverage to drivers; however, this insurance may only be available after the driver's own personal insurance has paid its policy limits to an injured passenger. In addition, those who are injured by a rideshare driver who is "on the clock" (defined as being logged in through the ridesharing service's app and being designated as available for fares to passengers using the app) but not carrying a passenger have found it difficult to get the ridesharing company's insurer to pay the injury claim submitted to it.
Why You Need a Lyft Accident Attorney
Because of the complexity of a Lyft accident and the number of insurance companies that can potentially be involved, it is highly beneficial to retain the services of the car accident law firm of Stern Law, PLLC if you have been injured by a Lyft driver. Failing to obtain legal counsel can be detrimental to your odds of obtaining monetary damages for your injuries. Local, state, and federal regulations pertaining to ridesharing are constantly evolving, and it is important to have your legal interests represented by someone who is familiar with the most current regulations applicable to your situation. Stern Law, PLLC fights for fair and sufficient compensation for victims injured by careless Lyft drivers. Contact Stern Law, PLLC right away following your Lyft injury accident by calling (844) 808-7529.