How Class Actions Impact California Car Owners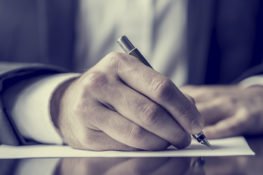 An unfortunate truth that has become the focus of several court cases recently is how class actions can unfairly limit the rights of California consumers. Unlike any other state, California residents have significantly stronger consumer protection rights under the law when it comes to, among other things, products and automobiles. Warranty coverage, protections and the law in California weigh heavily on the manufacturer to make-things-right.  This can also lead to significant financial damages for California car owners if it's determined the manufacturer was wrong in failing to timely resolve the issue. In short, under California law you can receive far more in compensation and damages for your failing vehicle. Unless of course a class action settlement has first limited or deprived you of your rights.
It seems everyone has an opinion on class actions. Designed to help consumers receive compensation for issues impacting large numbers of people, sometimes they are used in a way that actually fails to properly fix the problem. This may be helpful when a $200 device didn't work, but hiring an attorney would be impractical. However, a class action does not always undo the severe damage a $30,000 vehicle can cause to your life, finances and more.
Normally resulting in the same award for victims in every state, class actions can be especially harmful for California car owners. As noted before, if a class action is able to get every owner of a bad pen a replacement, it avoids unnecessary litigation while fixing the problem at a reasonable price for the manufacturer. However, if the issue involves a major purchase in your life, and your ability to avoid going underwater on a car loan, California purchasers need to be extremely careful.
This last point is extremely important – while claims administrators of a Class Action settlement are required to notify all owners of a recent settlement that impacts their legal rights, mistakes will and do happen. Whether the mailman accidentally drops your postcard notice, it gets tossed out with a few advertisements, the email notice goes to your Spam, you don't see the USA Today page it's printed on, etc., it is very possible to miss out on a legal notice that dramatically affects your life. As a result, unfortunately, owners of problem products, including cars, are required to be proactive in keeping up with the news and searching for articles associated with their vehicle as repairs occur. What's more, if you have had 2-3 repairs on a car for the same issue, we don't think you can wait another minute to speak with a lawyer about your rights.
We are not trying to raise panic unnecessarily. Rather, what we have seen, even in the last few years, shows how class actions can unfairly impact the legal rights of California class members. Despite another manufacturer's acknowledgment that $75,000+ settlement offers were being offered to California car owners with defective transmissions, a class action settlement involving that same transmission provided NO compensation to more than 90% of the deserving owners. That's outrageous!
Owners of vehicles that have experienced repeat repairs should begin exploring their legal options as soon as possible. The point in all of this is not to wait too long to understand what your legal options are. As detailed above, California owners are especially vulnerable to having their financial options significantly impacted by a class action settlement that affects their future. Be proactive in protecting your rights and contact our law firm today! By doing so, you will have your claim reviewed and better understand all of your legal options…before it's too late.