Zoloft Lawsuit & Settlement Information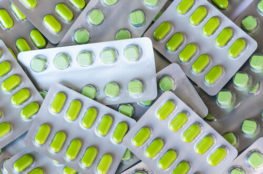 The Dangers of Taking Zoloft While Pregnant
Zoloft, also known in its generic form as Sertraline Hydrochloride, is an anti-depressant medication that is part of a class of drugs called selective serotonin re-uptake inhibitors, or SSRI's.
Released to the public in 1991 by its manufacturer, Pfizer Inc., ("Pfizer"), Zoloft has been touted as highly effective in the treatment of certain conditions such as:
Panic disorder
Post-traumatic stress disorder
Social Anxiety
Phobias
Depression
A number of birth defects have been linked to the use of Zoloft and other SSRI's during pregnancy:
Persistent Pulmonary Hypertension in infants
Heart defects
Neural tube defects, including Spina Bifida and Anencephaly
Clubbed feet
Cleft lips and palates
Organ and abdominal defects
Cranial defects
Genital and rectal defects
FDA Warnings about Taking Zoloft While Pregnant
In 2006, the FDA released a public safety warning regarding the potential risks of birth defects associated with women taking Zoloft while pregnant. The FDA's warning primarily focused on the possibility of children developing persistent pulmonary hypertension, or PPHN, due to Zoloft and other types of SSRI's taken during pregnancy. Specifically, PPHN is a birth defect that makes it difficult for children to breathe outside of the womb, requiring significant measures to keep the child alive at birth. However, the FDA indicated that it was not fully certain about said risks due to the fact that its conclusion was rendered from only one published study. Since this time, there have been a number of conflicting findings from subsequent studies evaluating the potential risk of PPHN in newborns, making it unclear as unclear as to whether taking SSRIs during pregnancy can cause PPHN.
In 2011, the FDA issued an updated report regarding the use of SSRIs, such as Zoloft, during pregnancy. The report provides that due to conflicting studies evaluating the risks of SSRS's and increased incidents of birth defects and conditions such as PPHN, it is premature for the FDA to reach any conclusion about a possible link between SSRI use during pregnancy and PPHN.
Study Results of Zoloft and Pregnancy
Statistics from credible studies across the United States are increasingly demonstrating the inherent risks of taking Zoloft when pregnant. According to a 2006 study conducted by the University of California at San Diego, researchers found that pregnant women who took SSRI's, including Zoloft, had a heightened risk of having a child born with a serious birth defect called persistent pulmonary hypertension (PPHN). An additional study published in 2007 in the New England Journal of Medicine found that there is also a serious risk of children born with omphalocele (due to their mothers' use of Zoloft while pregnant), a birth defect causing the intestines, liver and sometimes other organs to protrude from the navel due to the malformation of the abdominal wall. Further studies identify serious brain defects as associated with the use of Zoloft during pregnancy. Overall, the aforementioned demonstrates that taking Zoloft during pregnancy can seriously endanger the life of a child.
Zoloft in the News
Due to the increasing number of lawsuits being filed against Pfizer as a result of birth defects linked to the use of Zoloft during pregnancy, on April 17, 2012, a panel of judges ordered the consolidation of all Zoloft cases brought in federal court. Specifically, the lawsuit was assigned to the United States District Court for the Eastern District of Pennsylvania to be overseen by the Honorable Judge Cynthia Rufe. Said claims were raised by families of children who were born with birth defects due to Zoloft taken by their mothers during pregnancy. In general, the lawsuits claim that Pfizer negligently failed to warn the public and the healthcare community about the risks of birth defects associated with the use of Zoloft during pregnancy.
Lawyers Are Ready Now to Help You
It is crucial to speak with an attorney who is qualified to handle the various complexities and nuances associated with suing pharmaceutical and medical device manufacturers. Only skilled lawyers can help victims of Zoloft recover monetary damages for costs due to medical treatment, pain and suffering, emotional trauma, counseling costs, funeral expenses, as well as lost wages. You certainly need a defective drug attorney on your side who has the experience necessary to help you get the compensation that you deserve.
Zoloft Case Evaluation
Give us a call today to see if you or a loved one may be entitled to recover monetary damages from complications caused by Zoloft. Call attorney Ken Stern at 1-844-808-7529, or complete an online contact form for assistance.